My Parenting Journey – Valerie Wong
Last Updated on 7 March 2023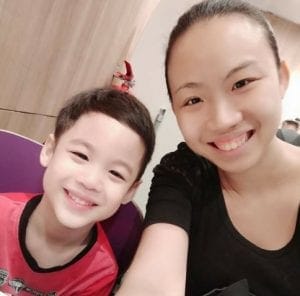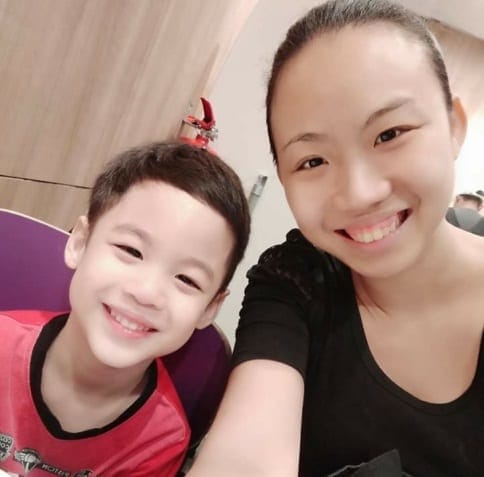 Personal bio: I'm a stay-alone single mother. My favourite parenting quote is: "I'm a parent, You're a parent – Don't judge. I'm a parent, You're not a parent – Don't start talking."
What are the challenges of being a single parent and how do you overcome them?
The greatest challenge of being a single parent to me is the fatigue and isolation. Being a stay-alone single parent without family support, I truly struggle especially during times when my boy is sick or school closure with his father not sharing the need to take leave on those days.
I am thankful for supportive and encouraging friends and a most heart-warming yet logical counsellor to help keep me sane and stable in the midst of the craziness of single parenting with an absent ex-spouse.
How do you deal with the social stigma attached to being a single mother?
Honestly, you just have to take it in your stride; close one eye, close one ear, open my heart and be kind. Don't take it to heart. I understand that many others do not understand my situation.
What is the hardest thing you have found being a single parent?
The fatigue of being the only caregiver with no breather at all… every single day I face my boy, every night I sleep with him. I am most thankful for childcare.
What do you say to your son when he asks about his biological father?
He sees his father twice a year for Chinese New Year and in March, which is his birthday month as well as his father's birthday month.
I used to cover up for his father, saying that his father is busy and can't see him much. Upon his 5th birthday, I became more open with him to explain that his father has a new family and cannot spend much time with him. I do my best not to speak ill of his father and new family. If he speaks ill of his father and new family, I don't debate. I only seek to comfort.
How does your parenting style differ from your parents?
My parents taught me self harm and high expectations of excellence in everything. I teach self love, empathy and responsibility in a safe and secured environment.
What is your biggest parenting concern at the moment?
How to balance work and parenting, since it all falls on me.
What is your proudest parenting moment?
When my boy told me that he is blessed to have me as his mother and that my love is enough for him, such that he doesn't need his father's love.
What advice would you give to single mothers?
Find support that understands you. Build a residential support circle near you for times of emergency. Balance your mood and happiness to be a healthy parent for your child.
With the COVID-19 virus raging out there, how do you cope with working from home and home-based learning for your child?
Speak with your supervisor about adjusting the expectations of your work performance and rigid working hours when you are working from home. Balance independent play time for your child with supervised study time. Order food delivery more and prepare meals on weekends for easy heating up on weekdays.
Keen to share your parenting experience? Head over to this page to submit it online!
Proud father of two lovely kids, who at times pushed me to seriously consider editing out the word "lovely" from this sentence. (I am not alone in this.)