My Learning Journey – Jessica Lau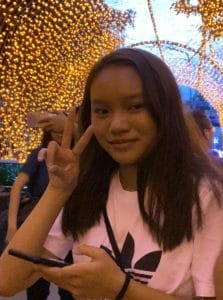 Name: Jessica Lau Shu Hui
Name of institution: MDIS
Course of study: Diploma in Management Studies
Why did you choose to pursue this course?
I have chosen Diploma in Management Studies as I have always been fascinated with the business world and how things work in the industry since I was 15 years old. Business Management allows me to have a broad knowledge of business, finance, economics, and marketing. This course is also a stepping stone for me to go into Human Resource Management.
How did you hear about MDIS and its courses?
I was googling options back in 2020 for an institution to pursue my studies. I wanted an international foundation diploma as my goal was to study abroad, and I shortlisted a few schools such as Curtin, MDIS, SIM, etc. Ultimately, I chose MDIS as the course curriculum gave me the opportunity to explore different avenues in Business and could help me better decide where and what specifically I would like to study overseas.
What is the best thing about studying at MDIS?
The lecturers in MDIS are friendly, patient and outgoing as well. Even though lectures were held via Zoom, we still got to interact with the lecturers and do some group collaborations with our classmates. Studying in MDIS has broadened my knowledge about the business world and learning industry-relevant modules such as investment, statistics, information technology are definitely useful in the future when I further my studies. In my programme, we also had this workshop called "d. Kraft", which has helped me gain insights about the different advertisements that we see on the internet and taught me how to target the right customers on Google and Facebook.
Even though lectures were held via Zoom, we still got to interact with the lecturers and do some group collaborations with our classmates.
What has been the most interesting aspect of your learning journey?
The Career Assistance Unit (CAU) at MDIS has gotten me a 3-month internship that is based on Digital Marketing in NewGen Biotech Pte Ltd (a health science supplement company). In this internship, I have learned various skills such as communicating and collaborating with different people from various countries and taking up projects such as Shopee E-Store, Instagram, Facebook Marketing.
Through this learning journey, I have also learned to design Instagram posts to attract customers, as well as changing designs in Shopee page to make it look brighter and eye catching so that more people would visit our shop. This internship has also taught me that the business world isn't easy as it takes a lot of hard work, and lots of critical thinking and thinking outside the box.
What advice do you have for students who wish to pursue a similar course?
To those who wish to pursue Business Management, make sure it is your interest and it is something you would like to do for your future career. Do not hesitate to give ideas when you are doing group work with your friends.
What are you busy with these days?
I am waiting to further my studies in Australia to do a degree in Human Resource Management.
---
Keen to share your learning experience? Head over to this page to submit it online!

A big fan of MOOC, I am intrigued by how technology has transformed education and makes learning fun again.