Working From Home? 5 Strategies to Help You Cope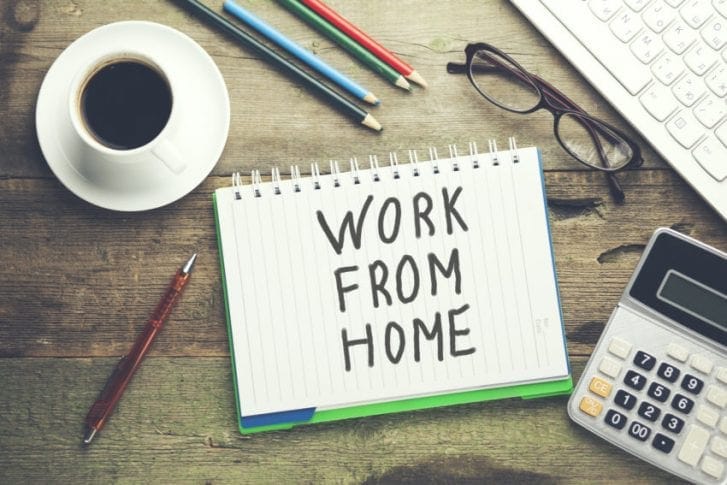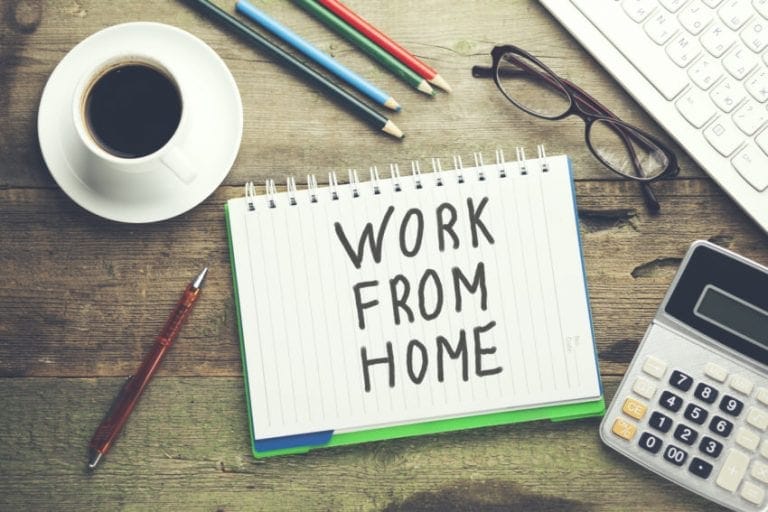 For parents of young children dealing with social distancing measures around the world, home-based learning (or for some of you, homeschooling) for your kids is necessary but unfamiliar territory. Keeping your kids engaged with their education from home with little experience, all the while juggling working from home and household/parenting responsibilities at the same time, can be a tough transition. How do you get as much done when you aren't in the same space as your colleagues? Can you wear shorts all day and still take your Zoom calls seriously?
Here are some tips and resources to help you deal with the new challenges and avoid burnout. (You can also read about how other parents are dealing with the situation in our "People" section.)
1. Set up your tools and workspace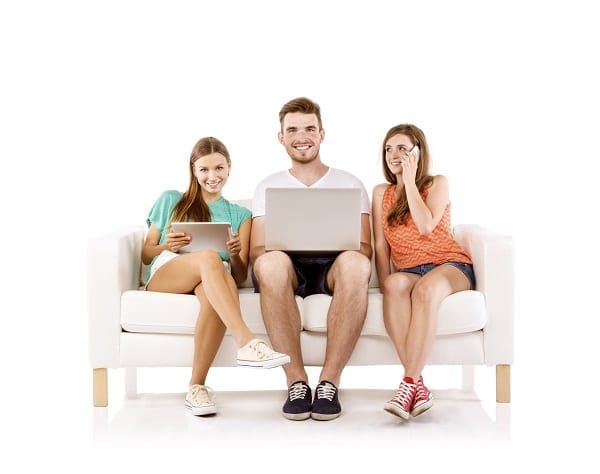 Find a space, even if it's just a section of a table, a corner or a comfortable chair, that you can turn into your new "office". You need a place that will signal "this is my work area" to your brain in the absence of a traditional workspace. Unless you are disciplined, getting serious work done in the bedroom can be a real challenge.
If you're using a messaging platform for communication (whether it's Slack or Microsoft Teams, be disciplined about responding, and find other ways, such as WhatsApp, Skype, or FaceTime, to stay close with your most important teammates throughout the day so you won't have to type hundreds of emails to respond to questions. If noise is a serious problem at home, get yourself a pair of noise-canceling headphones.
If you're looking for a collaboration tool, try Miro, an online whiteboard that works just like Google Docs. The free plan includes 3 active editable boards (all others are view-only). Miro works for teams of all sizes.
2. Manage Expectations
No matter how much you do to maintain continuity, working from home will always be harder than working at the office. Hence it's important to clarify your mutual expectations for different COVID-19 scenarios with your boss and your team. Identify any limitations on your time, technology or ability to collaborate.
These conversations should not launch with how your work must accommodate your family life. Such zero-sum thinking (good for me, bad for my boss/colleagues) isn't likely to get you the support you need in the short-term or build a strong foundation for your on-going relationship with your team. If you're in a managerial role or work closely with a team, you may need to have more than one of these conversations. The good news is that genuine conversations like these strengthen relationships and improve performance for everyone.
3. Get on the same page as your parenting partner
"Parenting partner" refers to anyone with whom you share responsibility for raising children, even if they aren't your spouse. And this may include a paid child-care provider.
One of the hardest parts of working from home is the blurring of lines, making it difficult to separate your family, friends and personal time from your work. If you don't make a deliberate attempt to draw the boundaries, then blurring your home and work life will quickly lead to burnout.
One of the hardest parts of working from home is the blurring of lines, making it difficult to separate your family, friends and personal time from your work.
Just as you did with your manager or colleagues or both, talk through different scenarios and come up with a game plan. Whether it's working in shifts or creating different zones in the house, seek out creative solutions. If you do your calm and rational talking now, when you aren't in crisis mode, you will likely be better able to create a plan that will work for you and your parenting partner.
4. Manage your time
If you're working from home, try the Pomodoro Technique to improve your productivity. What this means is that you work in short sprints (e.g. 40 mins) by staying hyper-focused on the tasks at hand so you can get things done. Then you take short breaks (e.g. 15 mins) to recharge and deal with distractions. This technique not only helps to keep you from being chained to your desk, it also gives you the disciplined freedom to use your brain and body in a different way.
We won't give a detailed explanation of this technique. You can google it and find out more. There is, however, a useful online tool that will help you to put this technique to practice: https://tomato-timer.com.
5. Keep the big picture in mind
As parents, we can lead our children through this potentially scary time. We can use it as an opportunity to talk about what matters most and our responsibilities to others. Try to place the day-to-day frustrations and compromises within the scope of the larger reason our schools and workplaces are closed temporarily: to safeguard the most vulnerable members of our society.
For parents who have children on home-based learning, you may want to consider asking your kids to shut down/turn off their laptop when they finish "school" and leave the device in a common area. If your kids do their home-based learning in their own room, ask them to leave their room as though they have just returned home.
This has two benefits. First, it minimises prolonged device usage and forces your kids to take a break from the screen. Secondly, it helps to create a routine that is similar to a normal school day so when school re-opens, they won't find it so hard to re-adjust.
If you have to keep your kids entertained after their "school hours" as you still need to work, there are many resources available these days (some for free):
Watch 66 Oscar-Nominated-and-Award-Winning Animated Shorts Online, Courtesy of the National Film Board of Canada
Bringing Hogwarts to You (for Harry Potter fans)
Free stories for kids of all ages
Came across resources to share with other parents? Drop us a note and we'll update this post.
Update (21 Apr 2020)
Explore the Entire World–from the Comfort of Quarantine–with 4K Walking Tours
Update (27 Apr 2020)
Enter the Baldwin Library of Historical Children's Literature, where you can browse several categories, search for subjects, authors, titles, etc, see full-screen, zoomable images of book covers, download XML versions, and read all of the over 6,000 books in the collection with comfortable reader views.
Watch 85,000 Historic Newsreel Films from British Pathé Free Online (1910-2008)
British Pathé has digitised their collection and made all of it—including more than 136,000 items from the Reuters historical collection—freely available online at their website and on YouTube.
Update (30 Apr 2020)
Courses you can consider taking during this Work From Home period:
Update (3 May 2020)
An online Pomodoro Timer to boost your productivity: If TomatoTimer (referred to earlier in the post) doesn't work on certain browsers, you may wish to try Pomofocus instead.
Update (6 June 2020)
HP is curating weekly literacy content as well as worksheets, colouring pages, puzzles and other learning printables for parents with children from ages two to 12. Print, Play and Learn is available now on the HP Smart mobile app worldwide and at hp.com/printplaylearn.
Proud father of two lovely kids, who at times pushed me to seriously consider editing out the word "lovely" from this sentence. (I am not alone in this.)