My Teaching Journey – Paolo Giancane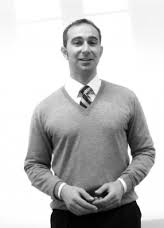 Name: Paolo Giancane
Name of institution: IE University
Designation: Professor
What made you choose to become a professor?
I thought I had a very specific set of skills, i.e. exposure to an emerging financial world. While in Beijing, Shanghai, or Shenzhen, I also realised I was surrounded by a new generation of local young and bright professionals hungry for bringing Chinese culture and business overseas.
I see myself as a bridge between two cultures and I am honored to play this role at IE.
What are the qualifications needed for this role?
You need to have lived and worked in Greater China for an extensive period of time. Even after spending more time in Europe, I continue to work for a China-based merchant bank and originating and executing financial transactions for Chinese clients. I am the only non-Chinese banker at my form and this is an invaluable experience.
Basically, I transpose my working and learning experience from the real world to the classroom for the benefit of Master's and university students.
Tell us about your teaching experience.
I believe my key teaching objective is to educate confident and prepared students. Of course, technical knowledge is important but the training process is the most relevant part of my contribution.
I try to recreate business situations in the classrooms and help students to confidently prepare to solve them.
What are some of the biggest challenges you face in the course of your work? How do you deal with them?
As I mentioned, my job is to train students to be prepared to face business adversities as well as to capture investment opportunities in the outside world. While doing so, I help them to build a sense of confidence and leave any fear of making mistakes aside.
This training process is not always painless. It requires discipline, accepting mistakes and staying the course under stress. Not every student is willing to commit to this training since day one, so the biggest challenge for me is to convince each student about the long-term rewards of this approach.
What do you think makes your university a popular choice among students/parents?
I believe IE University is an ideal place where academic excellence meets unparalleled business practices. We live in a continuously changing business environment and we as professors have the ethical obligation to transfer our knowledge and business experience to our students.
The majority of our faculty continues to work as entrepreneurs, bankers, economists and this exposure is of extremely important value for our community.
What advice do you have for parents who wish to enrol their child in your university?
I believe parents should continue to perform their role making sure their sons/daughters are committed to the long-term objective of an outstanding business education.
Having said that, they should also buy into the idea that students, while learning, may need to make mistakes, need to ask questions, need to go through the painful process of interacting with fellow students with different, sometime opposite, cultures. They will come through much stronger in the end.
Keen to share your story? Head over to this page to submit it online!

Community Ambassador; as someone who was raised in a rather privileged family, I hope to address the inequity in educational outcomes based on the circumstance of birth. Bounced around between Australia and Singapore a fair bit.