Harrow International School Shanghai
Last Updated on 15 August 2021

Located in the Waigaoqiao Free Trade Zone of Shanghai's Pudong New Area, Harrow International School Shanghai is the fourth international school of the time-honored Harrow family, which was founded in 1572 by British national John Lyon. The brand has strong historic links with British royalty and follows a royal charter from Queen Elizabeth I. Renowned for its list of distinguished and highly successful alumni, Harrow has educated many great leaders in all walks of life, with names such as Winston Churchill, the famous poet Lord Byron, the founding Prime Minister of India Pandit Nehru, and several Nobel Prize winners.
A co-educational school for pupils aged 2 to 18, Harrow Shanghai comprises schools for children of different ages including Senior School (Year 9 to Year 13), Prep School (Year 5 to Year 8), Pre-Prep School (Year 1 to Year 4) and Early Years (Pre-Nursery to Reception). The curriculum is based upon the English National Curriculum, culminating in IGCSEs for Years 10 and 11, and A levels for Years 12 and 13. However, there is a strong emphasis on an all-round education, and the Harrow Shanghai teachers pride themselves on incorporating in their teaching the very best practices and initiatives from other international curricula. The vast majority of the teaching staff also live in close proximity to the Shanghai campus, adding to the strong sense of community at Harrow Shanghai.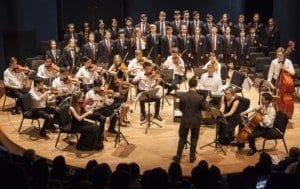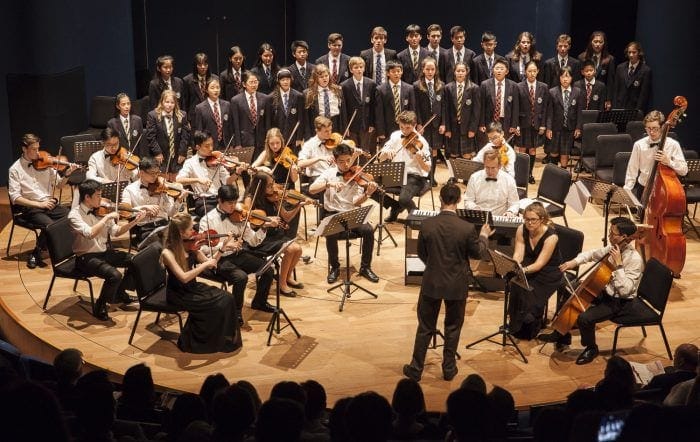 Chinese studies for both native and second-language speakers are also emphasised in Harrow Shanghai, aiming to provide an opportunity with the pupils to learn more about China with various programmes, including Putonghua-learning, cultural education, performances and exhibitions, visits to historic sites, work experience programmes and charitable service. It also boasts diverse educational facilities for different grades. For instance, a three-storey play area for children, science laboratories, art and design studios, a roof-top running track, a 25-meter swimming pool and rugby pitches for Prep and Senior Schools.
The school also has a modern music and drama complex, where pupils can nurture, improve and practice their artistic talents, as well as a two-storey library named after the renowned British poet Simon Armitage.
The Harrow Curriculum
At the heart of Harrow's educational philosophy are the development of the mind and an understanding of how an individual student learns best. The intellectual, social and ethical needs of our international students determine our educational requirements. We aim to equip our students to think, appreciate and create while always having the opportunity to excel.
The Harrow curriculum consists of two distinct yet complementary strands, both of which seek to promote individual excellence and achievement. The examined curriculum guides the academic structure in both the Senior and Prep sections of the school; the focus being successful preparation of students for both IGCSE and A-level public examinations. In our selection of courses we aim to provide subject material that will inspire students of all ages. The curriculum as a whole is well-balanced and provides the breadth to contribute effectively to students' academic and social attainment. Harrow Shanghai aims to broaden the intellectual horizons of our students further through the non-examined part of the curriculum. Here we provide access to essential learning opportunities which may not otherwise be accessible to students in regular academic lesson time.
The way students learn is just as important as the way teachers teach.
We appreciate the value of many traditional teaching methods and we employ them with skill and enthusiasm, but we also believe that lessons are best when students are actively involved in a dynamic process of thinking, discovering, and understanding things for themselves. The way students learn is just as important as the way teachers teach. We therefore place an emphasis on interactive and co-operative learning; devising lessons that draw on the different knowledge, aptitudes and learning styles of individual students.

The Wider Curriculum
With the vision to cultivate "Leadership for a Better World", Harrow Shanghai focuses on six key leadership attributes for pupils, including contributing positively to the community, applying knowledge with compassion, solving problems collaboratively, solving problems creatively, making just and responsible choices and facing challenges with determination.
The school offers a Leadership and Service Program, where pupils are encouraged to work in teams, explore their creative talents and prepare themselves to assume leadership roles by joining a wide range of extra-curricular cultural and charity activities. Global citizenship is also part of the programme, which helps pupils develop and understand how to become global citizens and to embrace different cultures, beliefs and ideas.
Admissions Process
Harrow International School Shanghai looks to admit pupils with the aptitude, ability and personality to thrive in and contribute to a diverse international community. The factors that are important in its admissions procedures and decision-making are evidence of:
Academic excellence
Commitment to a broad range of extra-curricular activities
Application Fee
The Application Fee is RMB1,000 for each application. It is non-refundable and non-transferrable and is to be submitted along with the completed application form.
Assessment Fee
There is a separate non-refundable and non-transferable assessment fee of RMB2,000 for each admissions test and interview.
How to Apply for a Place
Submit the online application form and email or post the following supporting documents:
One digital passport-size photograph of each pupil and each of parents/guardian
Copy of the pupil's passport with the valid visa and permit page (if applicable)
Copy of the pupil's birth certificate
Copy of the pupil's current vaccination/immunisation record
Copy of the pupil's official school reports for the past two years in English, or notarised if translated from another language (not necessary for Early Years)
Supporting documents of educational/psychological testing, IEP, or individual learning needs (if applicable)
Copy of the parents/guardian's passport with the valid visa and permit page (if applicable)
Copy of the parent's work permit (upon availability) (If the visas and working permit are not available prior to the pupil starting school, parents must provide the School with a letter from their employers with an official company chop indicating a date by which they will supply the required documents.)
A bank pay-in slip confirming payment of the non-refundable Application Fee of RMB1,000
Individual learning needs may be discussed with the Admissions Office before applying to the School.
Please submit the documentation to: Harrow International School Shanghai Admissions Office, No.588 Gaoxi Road, Pudong, Shanghai, China 200137. You are also welcome to email the electronic copies to the School at [email protected].
Admissions Assessments and Interviews
English is the only inclusive language common to pupils and therefore is the language of instruction. As such, pupils are expected to have a working knowledge of English on entry to the School.
Applicants may be invited to sit assessments subject to the availability of places and will be interviewed by one of the senior teachers.
The assessments will include: English, Mathematics and Non-verbal Reasoning for Year 2 and above. For Early Years (Pre-Nursery, Nursery and Reception) and Year 1 pupils, assessments will be less formal, but equally rigorous.
Parents should ensure their child's passport is brought to the assessment session. The dress code is school uniform or smart-casual. Parents are required to bring along the original bank pay-in slip for the Assessment Fee.
Applicants currently not living in China who are seeking a place in Year 2 or above may be asked to take assessments in their current school or at an authorised examination centre.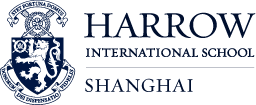 Harrow International School Shanghai
No.588 Gaoxi Road, Pudong
Shanghai, China
Tel: (+86) 21 68818282
E-mail: [email protected]
Website: www.harrowshanghai.cn
---
Want to be listed on our website? Head over to this page to submit your info online!