CUHK Business School is a leading business school and a pioneer in business education in Hong Kong. Established in Hong Kong in 1963, it is the ­first business school to offer BBA, MBA and Executive MBA programmes in the region. The School has about 4,400 full-time and part-time students and has the largest business school alumni network in Hong Kong, with over 32,000 alumni worldwide.
The Business School offers a range of undergraduate and postgraduate programmes, as well as executive education. The Business School comprises two schools – Accountancy and Hotel & Tourism Management; and four departments – Finance, Decision Sciences & Managerial Economics, Management and Marketing.
International Teaching Partnerships
CUHK Business School has a range of collaborations with top universities worldwide. The School runs dual MBA degree programmes with HEC in France, Rotterdam School of Management in the Netherlands, University of Texas at Austin, joint programmes with MIT Sloan School of Management in the United States and Cambridge Judge Business School in the UK, and masters teaching partnerships with Tsinghua University and Shanghai National Accounting Institute in China (Executive Master of Professional Accountancy, EMPAcc).
Student Exchange Programmes
CUHK has built an enviable reputation of having the foremost exchange programme in Hong Kong with a rich history of international student mobility dating back to 1965, when the first student exchange programme was established in collaboration with the University of California. The University has formal exchange partnerships with over 300 institutions around the world, and every year, over 1,000 CUHK students go abroad during the regular school term on exchange programmes. The Business School is particularly active in sending students overseas. Each year, over 500 undergraduate and postgraduate business students go on exchange programmes during the regular school term.
Alumni
With over 32,000 graduates worldwide, CUHK Business School has the largest business school alumni network among all universities in Hong Kong. The size, diversity and strength of the alumni network is unparalleled and is a unique feature of CUHK. Alumni are a vital link between the academic and professional communities and many alumni actively participate as mentors in the Undergraduate Mentorship Programme and the MBA Elite Mentorship Programme, generously donating their time and expertise to help the next generation of business leaders.
The faculty's Alumni and Corporate Affairs Office strengthens and supports the relationships and interactions between the School, alumni, alumni chapters in Beijing, Shanghai, Hong Kong, Taiwan as well as alumni chapters and ambassadors in Asia Pacific, Europe and North America.
Programmes Offered
Full-Time MBA
Pioneering in Asia, we understand the essence of success as a business leader and we provide you with exactly what you need to propel your career ahead in the 12-16 month Full-time Programme.
Part-Time MBA
Our Part-time MBA Programmes are designed for highly motivated individuals to further accelerate their career through a wide range of leadership training and global learning opportunities.
MBA in Finance at Tsinghua University
The MBA Programme in Finance is jointly offered by The Chinese University of Hong Kong in collaboration with the Tsinghua University in Beijing. Leveraging on the academic expertise from both universities across three strategic locations of China (Beijing, Shenzhen and Hong Kong), the programme aims to nurture a new generation of finance professionals to get hold of the opportunities arising from the rapid growth of the China financial market. The programme offers classes at both Beijing and Shenzhen along with a tailor-made residence week conducted at the campus of The Chinese University of Hong Kong.
EMBA
Our original Hong Kong-based EMBA programme, launched in 1993, was the first Executive MBA programme in Hong Kong and remains a truly made-in-Hong Kong product. CUHK EMBA was recognised by the Financial Times as among the Top 25 Executive MBA programmes in the world for 14 consecutive years. Apply Now!
EMBA (Chinese)
To cater for the ever-growing demand for quality business education at senior managerial level in Chinese language, the CUHK Business School also offers the EMBA (Chinese) for business executives based in mainland China, Taiwan and Hong Kong.
Master's Programmes
CUHK Business School offers a variety of full-time and part-time Master's programmes to graduates who would like to enhance their knowledge and competitiveness in a dynamic global economy. In order to help students master the business theories and techniques, we are committed to providing them with enhanced practical skills and modern business strategies to deal with the ever-changing business environment.
Master of Accountancy
MSc in Finance
MSc in Marketing
MSc in Information and Technology Management
MSc in Business Analytics
MSc in Management of Real Estate and Hospitality Assets
MPhil-PhD Programmes
CUHK Business School offers rigorous research-based graduate programmes including the Master of Philosophy (MPhil) and Doctor of Philosophy (PhD) programmes, which aim to provide students with an excellent opportunity to work with a high-quality international faculty and share research ideas with top-class students from diverse backgrounds in an environment that encourages intellectual stimulation and research innovation.
Master of Philosophy (MPhil)
Doctor of Philosophy (PhD)
Executive Master of Professional Accountancy (EMPAcc)
Postgraduate Diploma in Professional Accountancy
The Postgraduate Diploma in Professional Accountancy (PDPA) Programme provides non-accounting graduates and executives with a solid foundation in accounting theory and practices, and prepares them to become professional accountants. It also caters for executives whose jobs require extensive knowledge of accounting and related areas.
Executive Programmes
The Asia-Pacific Institute of Business (APIB) is the executive education arm of the Business School of the Chinese University of Hong Kong. For the past 25 years, APIB has been providing the Hong Kong and Asian business communities with unique learning programmes. Such programmes have been designed for senior executives who will benefit from the Business School's cutting edge research and pragmatic applications.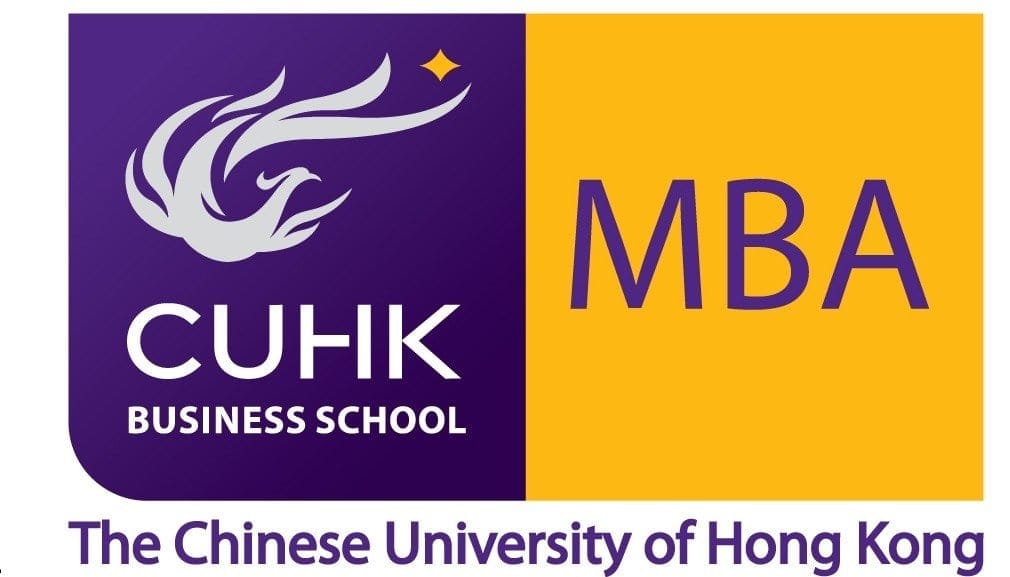 Graduate Office
Room 1420, 14/F
Cheng Yu Tung Building, No. 12 Chak Cheung Street
Shatin, N.T., Hong Kong
Tel: (852) 3943 1979
Fax: (852) 2994 4010
Email: [email protected]
Website: www.bschool.cuhk.edu.hk
Facebook: cuhkbschool
YouTube: CUHKBusinessSchool
---
Want to be listed on our website? Head over to this page to submit your info online!