My Teaching Journey – Professor Mark Christensen
Last Updated on 13 September 2023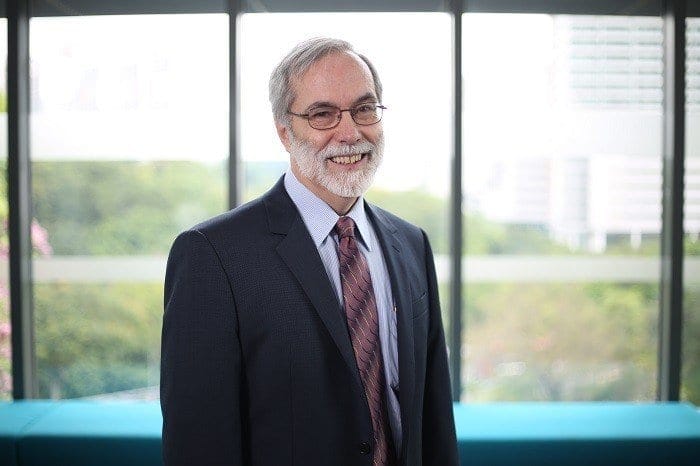 Name: Mark Christensen
Name of institution: ESSEC Business School
Role: Professor of Accounting and Management Control
What motivated you to become a Professor?
By my count, this is my third career. And it is the one I love the most! I have always been curious and I like curious people so teaching and researching is great for me. My motivation came from having good teachers in my high school and university years (lots of years: a 4-year undergraduate degree; a 2-year MBA and a 7-year PhD – with eight of those years as a part-time student).
My teachers – well, the good ones, even in my high school – encouraged me to learn for the sake of feeding my curiosity. I think they knew I would find something practical and I could achieve beyond my competency as long as I was enthusiastic. They were right!
What are the qualifications, in both academic and personal aspects, needed for this role?
Well, a PhD is essential since it is the structured degree for the creation of new knowledge. A lot of education is repeating knowledge. However, a PhD researches a topic very intensely to push the boundary of 'what we know we know' into an area where new knowledge is discovered/proven.
Thus a PhD is experiential but it is also based on a lot of prior study that builds a knowledge base within the individual. To complement a PhD, it is also very useful to have practical experience in business and in one's discipline. I am a Fellow of CPA Australia and so I keep my links to accountancy as part of 'staying in touch'.
In addition, some particular personal qualities are important for professors: good communication skills; good interpersonal skills; ability to be empathetic with others (wearing their shoes, so to speak); enthusiasm for living; a generosity of spirit so that sharing ideas is natural; and, a culturally-appropriate sense of humour!
Tell us about your teaching experience. What makes it fun and rewarding?
Off and on I have been teaching for a long time. I was a casual tutor in The University of New South Wales at the beginning of my first career as an industry-internal accountant. I took a break from classroom teaching in my second career as a management consultant.
Now in my third career as a professor, I mix teaching and research. I have taught students in Australia, Denmark, Singapore, New Zealand, Malaysia, Hong Kong, Bangkok, Nagoya, Shanghai, Tianjin, and even Port Moresby!
So it is easy to see that I enjoy teaching. Why? Well, I think it is the same as I enjoy my children: when I see that shine in their eyes as a sign of understanding something new – new to them – then I feel rewarded. My primary interest is to persuade my students that accounting is more than technical numbers. Instead it is a powerful way of persuading people in our society. That fundamental task of changing perceptions is what drives my teaching.
My biggest challenge is the same that we all face: there are not enough hours in the day to allow me to do what I want.
What are some of the biggest challenges you face in the course of your work? How do you deal with them?
My biggest challenge is the same that we all face: there are not enough hours in the day to allow me to do what I want. So my way of dealing with that is to try to organise myself well (but I really am not so good at that!) and I try to rely on the goodwill of people around me.
So I need to foster that goodwill by being kind, respectful and empathetic to my colleagues and students. I have been (and continue to be) very lucky in having good people around me and I do my best to return their generosity.
What do you think makes ESSEC Business School a popular choice among students/parents?
I am fresh to ESSEC after a long career in Australia as an academic so my view is still perhaps akin to an outsider's view but with a bit more information. From my standpoint I think it is obvious why ESSEC is such a prestigious business school: it is the people of ESSEC – the professors and the administrative staff. And primarily it is their attitude towards others so that individuals' potentials can be supported.
I guess every good business school achieves that to some extent and ESSEC has fulfilled my expectations which I held before I became part of the team!
What advice do you have for parents who wish to enroll their son/daughter in ESSEC's BBA programme?
My strong advice is to encourage your children to be curious and adventurous in their learning. Many young students are not really sure what they wish to do with their lives and I see that as a very healthy sign of an individual who is building expertise.
They need encouragement to see each day as a success if they have been able to build some new information on existing curiosities and – better still – if they have developed new curiosities. They also need to learn about themselves and others around them. They mostly have plenty of time to allow their innate interests to begin to shape where their curiosities will take them.
And in today's world they can expect to change careers and employers many times. But in those changes, my advice is to seek employers with exciting and supportive teams working on innovative products/services rather than trying to maximise wage rates and employment packages. Time will come when wealth creation will work for your children.
In the meantime, they are likely to have a truly fulfilling life if they can develop curiosity and turn that curiosity to something that is valued in our society. When they do, they will look back on their education and be thoroughly grateful for the support you gave them – not just in monetary terms but in positive reassurance that they are on the path to a fulfilling life.
Keen to share your teaching experience? Head over to this page to submit it online!

Community Ambassador; as someone who was raised in a rather privileged family, I hope to address the inequity in educational outcomes based on the circumstance of birth. Bounced around between Australia and Singapore a fair bit.