Last Updated on 29 March 2023
ESSEC Business School, founded in 1907, is one of the world's top management schools and holds the triple crown accreditation from EQUIS, AACSB and AMBA. With 5,867 students; a faculty comprised of 162 full-time professors, 20 of which are emeritus professors, in France and Singapore, recognised for both the quality and influence of their research; a wide range of management training programmes; partnerships with the world's best universities; and a network of 50,000 alumni, ESSEC continues to foster a tradition of academic excellence and a spirit of openness in the fields of economics, social sciences and innovation.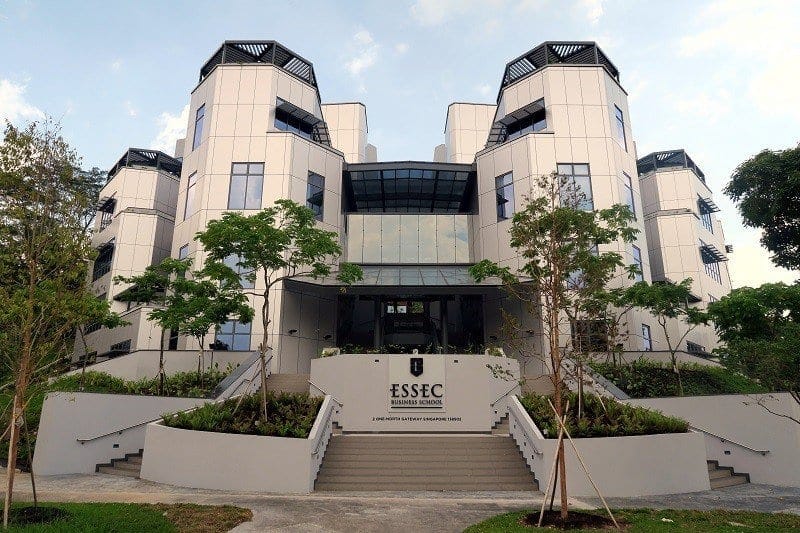 In 2005, ESSEC opened a campus in Asia. ESSEC's operations in Asia Pacific, strategically located in Singapore, present the perfect foothold for ESSEC to be part of the vibrant growth of Asia and to bring its expertise to the expanding region. Additionally, in 2017 ESSEC opened a new campus in Rabat, Morocco. ESSEC's international expansion allows students and professors to study and understand the economic forces at work in the different regions of the world.
Why are our programmes popular?
With students coming from 96 different countries, a largely international faculty body and a campus in the Asia-Pacific region since 2005, ESSEC is both an international and multicultural institution. This internationalisation has been strengthened by the building of a new campus in Singapore, a presence in Rabat, Morocco, as well as development projects in Africa and Latin America.
These three axes – innovation, involvement and internationalisation – forge ESSEC's learning philosophy that is common to all our programmes: accompany our students throughout a learning journey aimed at opening them up to new, unthought-of opportunities. Studying at ESSEC means creating your own path towards the future and joining a supportive community of 50,000 graduates worldwide!
Our programmes are also consistently ranked at the top international rankings.
FT ranking – Business Education 2017: #5 Top Master of Science in Management, #3 Master in Finance
The Economist: #4 Master in Management
QS ranking: #4 – Advanced Master Strategy & Management of International Business (MS SMIB) – Master in Management Ranking; #10 – Masters in Finance Ranking
Global BBA: #1 in France (l'Etudiant, Le point)
Global BBA programme
Ranked as the #1 business school in France for its Bachelor degree, ESSEC Business School gives students a unique business education, providing a dual gateway to Asia and Europe through the ESSEC Global Bachelor in Business Administration (BBA) programme. This prestigious multi-campus programme is accredited by the Ministry of Education in France.
The first cycle (years 1 and 2) is dedicated to acquiring the foundations in management. Whichever campus (France, Singapore or Morocco) students start the programme on, they complete the first cycle with professional experience including a three-month operational internship and a one-month social and humanitarian internship. One of these internships should be done in a different country than the student's original campus. From the second year students also have the chance to apply for the highly selective IBEA Track.
The second cycle (years 3 and 4) focuses on core and elective advanced courses and seminars as well as more international exposure thanks to an international exchange programme of either six months or one year. During this period, students may complete their credits by undertaking either a 6-month managerial internship or an apprenticeship.
The 6-month Exchange Track
Students will alternate their studies between ESSEC in France and the country of their choice thanks to the ESSEC Global BBA international exchange network of partner universities. Different routes are available.
The 1-year Double-Degree/Exchange Track
Students will alternate their studies between ESSEC in France and one of the ESSEC Global BBA double degree or one-year network partner universities. Different routes are available.
The International Business Education Alliance (IBEA) track
The IBEA track is highly selective (11 places open each year) built around a consortium of leading international academic institutions:
The ESSEC Global BBA is 1 degree, 3 campuses in 3 countries.
Programmes Offered
Global BBA (Duration: 4 years)
The Global BBA is a multi-campus 4-year Bachelor's Degree that prepares students for a successful international business career. The programme provides students with ample opportunities for international exposure as well as rich multicultural academic and professional experiences with a diverse faculty and student body.
MSc in Management (Duration: 3 years)
Master in Finance (Duration: 15 months)
MSc in Marketing Management and Digital (Duration: 1 year)
MSc in Data Sciences & Business Analytics (Duration: 1 year)
Advanced Master in Strategy and Management of International Business (MS SMIB) (Duration: 1 year)
MSc in Management of Health Industries (Duration: 1 year)
ESSEC & Mannheim EMBA (Duration: 15 months)
Application Criteria & Procedures
For details on application criteria and deadlines, please visit this page.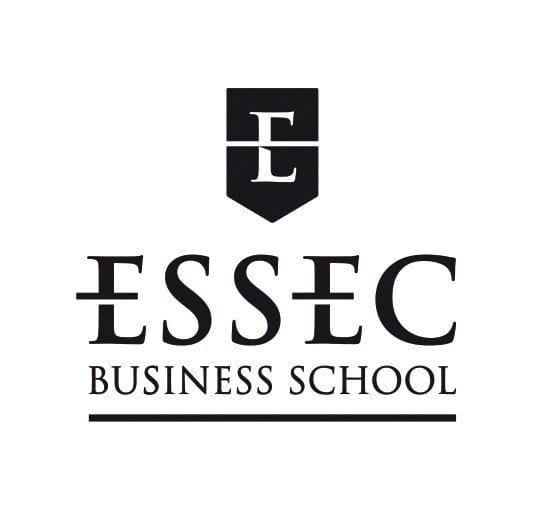 ESSEC Business School
5 Nepal Park
Singapore 139408
Tel: (65) 6884 9780
Email: [email protected]
Website: www.essec.edu/asia
Facebook: ESSEC.AP
Twitter: @ESSEC_AP
YouTube: essec
Other Campuses
ESSEC Business School – France: 3 avenue Bernard-Hirsch, CS 50105 Cergy, 95021 Cergy-Pontoise Cedex, France
ESSEC Executive Education<: CNIT BP 230, 92053 Paris-La Defense, France
ESSEC Africa: Plage des Nations – Sidi bouknadel; Rabat-Sale; Morocco
Want to be listed on our website? Head over to this page to submit your info online!