My Learning Journey – Isabella Chan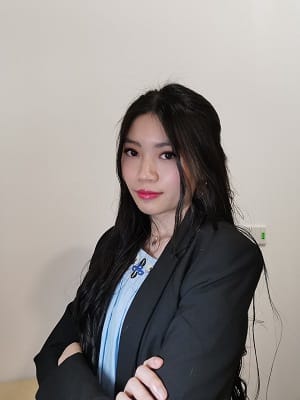 Name: Isabella Chan Yuong Ern
Name of institution: Brickfields Asia College Malaysia (School of Law)
Course of study: Bachelor of Law (LLB) (Hons) UKT
How did you figure out what you want to study?
I figured that I wanted to study law when I encountered a dispute of an outrageous accusation that was placed on me. The dispute had angered me and fueled a burning passion in me to chase after the truth, searching and gathering for conclusive evidence to hear a sincere apology. Thus, to uphold justice and to reinstate my name back for myself, the burning passion instilled in me had compelled me to pursue a law degree.
Why did you choose to pursue law as a career?
I chose to pursue law as a career as I found that I developed immense passion for law. Today, I'm not only a scholarship holder, but a Bachelor of Laws (LLB) (Hons) student and an aspiring lawyer. I aim to earn my license to be admitted as a qualified lawyer.
How did you hear about Brickfields Asia College and its courses?
Brickfields Asia College has been widely known by nearly all Malaysians for its popularity and stellar reputation in its law programmes, such as A-Levels Law, Foundation in Law (FIL), 1+2, 2+1 UKT as well as Bachelor of Laws by UOL (Hons). It has great facilities for students to use and meet new people in maintaining a work-life balance.
What is the best thing about studying in Brickfields Asia College?
The best thing about studying here is that my law lecturers are extremely helpful, knowledgeable and supportive of me as a student in the pursuits of the passion I have for law.
What has been the most challenging and interesting aspect of your learning journey?
Law is definitely an intricate course to study, requiring passion, dedication and precision.
The most challenging part of my course I find is the time crunch to understand and analyse certain chapters such as Statutory Interpretation and The Human Rights Act. Such chapters as mentioned require comprehensive and an in-depth critical thinking skill of outside the contexts of law to be able to analyse data and cases exceptionally. Nonetheless, looking into resources and law books, consistently revising time after time and tapping into the wisdom of my peers and lecturers are three of my best strategies in response to my challenge.
Law is definitely an intricate course to study, requiring passion, dedication and precision.
The most interesting part about studying law is getting to know the purpose of the existence of law. Law is not only to provide a secular democracy by drawing boundaries of what's right and wrong and punishable by law to maintain a public and social order. But chapters, such as Equity Law, provide fairness and justice when needed.
What advice do you have for students who wish to pursue a similar course?
My advice for students who are interested to pursue law is if you want something you never had, you have to do something you have never done like me, don't hold back! And as you step into the doors of studying law, stay focused and instil Chapters you find interesting as your passion to study law.
Keen to share your learning experience? Head over to this page to submit it online!

Community Ambassador; as someone who was raised in a rather privileged family, I hope to address the inequity in educational outcomes based on the circumstance of birth. Bounced around between Australia and Singapore a fair bit.