My Learning Journey – Eunice Lim
Last Updated on 12 July 2023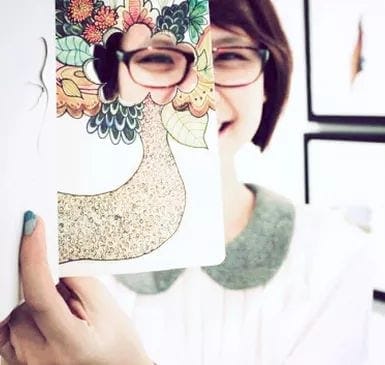 Name: Eunice Lim Wei Mon
Name of institution: Nanyang Academy of Fine Arts (NAFA) / LASALLE College of the Arts
Course of study: Diploma of Fine Art / BA(Hons) Fine Art
Why did you choose to pursue this course?
I have enjoyed art since young and it was something that would go on with me for life. However, I did not plan to go to art school due to the negative connotation that you can't make a living from art. I was planning to enter Junior College or Polytechnic. But I ended up in art school as I had surprisingly failed English and was given a course I was not interested in. In hindsight, I am glad that all happened.
How did you hear about these institutions and their courses?
I never knew art school existed in Singapore until my secondary school art teacher pointed out a newspaper article that featured NAFA. I decided to visit their Open House and through that, learned about their courses. After enrolling, I heard of LASALLE through my peers. From there, I pursued my BA(Hons) in LASALLE after completing my Diploma in NAFA.
You must be prepared to be diligent and disciplined as much as you are creative.
What is the best thing about studying in these institutions?
NAFA taught me fundamental skills that I needed to polish up. It built my foundation before I try to become experimental. It's a journey that I believe is very essential. In LASALLE, there was a great community where we are able to conduct in-depth research and critic sessions that pushed our artistic practices and widen my view through various opportunities.
All in all, I was able to be involved in professional experiences such as exhibitions, commissions, open calls, collaboration with contemporary artists/lecturers during my time in school. These two institutions helped me to further engage with the art scene in Singapore.
What has been the most interesting aspect of your learning journey?
Being able to experiment with all kinds of medium and locations to create art. School is the best place to make good/bad/fun/unexpected art which might turn out to be amazing altogether (even if it means we need to clean up our "vandalism" thereafter).
What advice do you have for students who wish to pursue a similar course?
You must be prepared to be diligent and disciplined as much as you are creative. There will be discomfort but approach them in a positive manner in such a way that you will grow into who you are. Don't compromise your values but be open to new perspectives.
Keen to share your learning experience? Head over to this page to submit it online!
Proud father of two lovely kids, who at times pushed me to seriously consider editing out the word "lovely" from this sentence. (I am not alone in this.)