My Entrepreneurial Journey – Joel Liu
Last Updated on 22 December 2019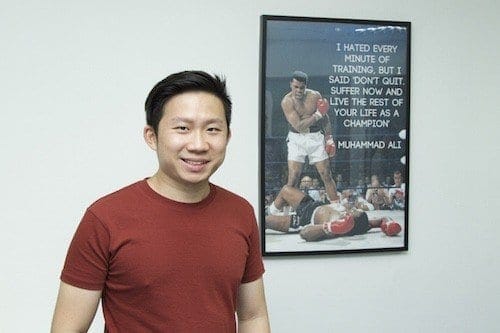 Name: Joel Liu
Name of organisation: Bright Culture Group
Designation: Managing Director/Star Educator
What made you choose to become an entrepreneur?
Since young, I have always done things my own way. I will find the best studying method, the most conducive environment for revision, and of course, the shortest and most efficient way to do well. I have met many challenges in my life but fortunately, I am able to handle them one by one and as of today, in the midst of building my tuition empire.
What are the skills required to become an entrepreneur?
Persistence is key, and never let setbacks drag you down. There will be continuous challenges and negative comments from people. In order to succeed, follow your heart and believe in your passion. Your greatest and closest business partner is nobody, but yourself. Another skill that is important is never settle for mediocrity. Aim to be the best in whatever you do.
Tell us about your business. What inspired you to come up with the service?
My company is Bright Culture Group. We provide O Levels and A Levels tuition for students from Secondary 3 all the way to JC 2. In the past, when I was studying, I face difficulties in school. Therefore, I have the strong desire to help current students excel in their subjects and build a future full of promise and endless possibilities.
At Bright Culture, we build positive relationships with all our students to ensure our teachings have maximum effect. Once students build positive rapport with a teacher, they will be more likely to do well. In addition, we know that motivation is the most crucial ingredient for success. That is why we seek to motivate all students to do their best, not just in their exams but in life. Other than the usual tuition lessons, we also inspire them with motivational stories to make studying less boring.
What are some of the biggest challenges you face? How do you deal with them?
The biggest challenge in running my tuition business is making studying fun and enjoyable. Most students find it a chore to go to school and to take examinations due to stress and boredom. In view of that, I keep on emphasizing to all my tutors that the lessons have to be light, interesting, and casual. There is no need to teach intensively. Ironically, learning bit by bit is more effective.
What other plans/ideas do you have in your pipeline?
We are constantly finding ways to make education a lifestyle and not something that students are forced into. Perhaps, conducting classes in various environments, lessons at the beach, at the zoo, or even at cafes is one of our ideas.
What advice do you have for people who wish to become entrepreneurs?
If you keep going, there is still a chance for success, but giving up equates to true failure. Remember that we only live once, live it to the fullest.
---
Are you an entrepreneur with an interesting story to share? Head over to this page to submit it online!

Community Ambassador; as someone who was raised in a rather privileged family, I hope to address the inequity in educational outcomes based on the circumstance of birth. Bounced around between Australia and Singapore a fair bit.