When Extended Families Come Together for the Holiday Season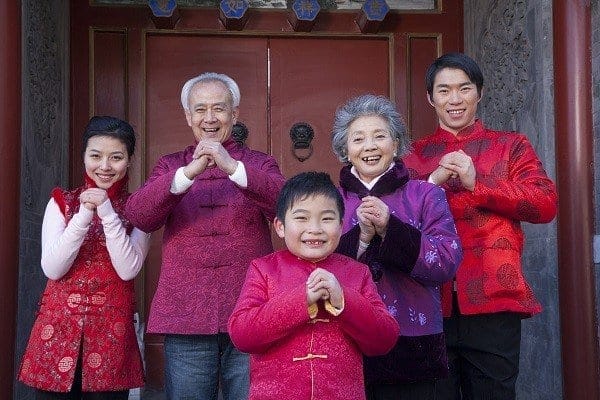 The holiday season is a time for family and friends to gather and to celebrate. At its best, this time of year offers wonderful memories, time together and treasured traditions. For many of us, however, the holidays can bring up a lot of stress and conflict, especially if you have one big extended family.
For example, your child's behaviour may not be exemplary, no matter how you look at it. Or you may have a relative who criticises your parenting style or decisions, no matter what you do. Even more tricky, how do you respond to the outburst by your relative's child at a family event?
If you can relate to having stress during the holiday season, here are a few reminders before you head off to your next family gathering.
Holidays do not have to be perfect
Kids might act a little crazier on holidays — the change in schedule, the special foods, the excitement of the season, and the bigger audience all play a role. You can still have rules and expectations and you can still set limits, but remind yourself that you don't need to expect perfect behaviour from anyone. This includes yourself! What people witness during a holiday gathering is just one part of a much bigger picture.
Give everyone a little extra space
Are you prepared for a fight with your sister, who always seems to have a critical word about your child's behaviour? Are you being invited into an argument with your nephew's sullen attitude and bad language? Take a deep breath and give yourself a moment before jumping into family arguments. You don't have to respond to every argument you are invited to. What seems like a criticism to you might be another family member's way of reaching out and trying to help. Ask yourself, "Do I have to respond to this?"
Be prepared with your response
This may sound contradictory considering the above reminder, but occasionally you have to respond after taking some space. Spend some time thinking about what you will do or say if you receive unwanted parenting advice, or if you need to set a limit on the way someone is acting. You have the most control over your own response. Keep your response short and change the subject if you can without escalating the situation further. Taking your acting-out child away from the audience is a good idea if you can do it. You can come back to the group after things have calmed down.
Focus on what is most important to you
If you could have just one thing this holiday season, what would it be? Give yourself permission to focus on the most important pieces and let other, less-important things things go. After the rush and stress of holiday get-togethers is over, you'll be glad you did.

Community Ambassador; as someone who was raised in a rather privileged family, I hope to address the inequity in educational outcomes based on the circumstance of birth. Bounced around between Australia and Singapore a fair bit.