Formulate a Standardised Testing Plan
Even if your child ends up applying to many universities that do not require standardised tests or have a test-optional plan (you can submit something else or nothing else in lieu of standardised test scores), he/she needs to have a standardised testing plan. Here's how: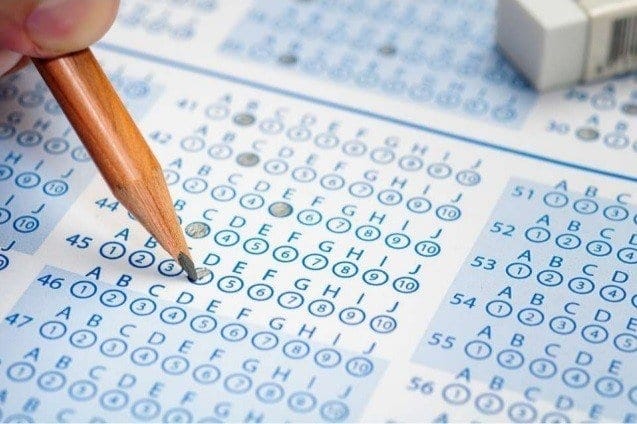 Do not plan to take both tests – the ACT and SAT. Choose one and choose strategically in order to prepare for one test.
Do try to get all of your testing done by your junior/penultimate year where and when possible. This allows for a lot more freedom, flexibility and "one thing less to do" in your senior year.
Try to take a diagnostic that will help you gauge the best test for you. A diagnostic can be helpful both in giving you the opportunity to try out both tests and see which one you prefer, while also giving you an idea of which one you could perform more strongly in. Don't prepare before taking the diagnostic.
Take a full practice test in each and have it evaluated. This is an alternative to taking a diagnostic, although it's more time consuming and should be properly assessed/evaluated. Remember, though, at this stage you're taking a diagnostic or practice test to determine which test you really prefer, not for the score.
Plan on taking the test you have chosen twice as you set up your schedule. Statistically speaking, improvement from the second to the third time of taking a standardised test is minimal at best and many times a student's score will dip. It's also expensive to take the test multiple times. Ideally, you plan this out so that you can take the test without a huge gap between the two sittings. For instance, the ACT is offered in April and June internationally in most countries and I often – depending on students and what they have in terms of schoolwork (always a priority) and life – recommend this as they can prepare for the April test starting in February and then do some brush-up work (no need to take another course here if you've done one already and worked hard throughout) on your own for the June test.
Plan on either paying for a very good, ethical, experienced test prep tutor/class that will prepare you about 6-8 weeks out leading right up to the test (this could be face-to-face, one-on-one or through Skype in many cases) or committing to self-preparation if you feel you are capable. When in doubt, ask around. No one can guarantee an increase in scores or even guarantee a certain score. If a test prep centre is doing so, move on.
Avoid taking a test officially too soon "as practice" without studying for it. This may turn out to be a waste of time, money, and it can affect your applications. Some schools require you to submit all scores for all tests taken. Go in with that mentality.
Set reminders by visiting either ACT or SAT for when registration opens for each test. This is critical. I cannot tell you how many students have been shut out of testing for their preferred dates due to trying to sign up later and the seats being full. This can happen unexpectedly, in particular in Asia.
Policies on the possibility of cancelling or deleting your scores on either test change. It is advisable to visit the respective websites to check what the current policy is and to understand your rights as a student vis-à-vis your scores.
IELTS/TOEFL
If you're in a non-English educational system, you can pretty much bet on the fact that you'll have to take one of these tests for admission to all of your universities. Like everything in this process, take everything on a case-by-case basis. In order to know for certain if a university will require you to take the
TOEFL
/
IELTS
or not, you must check in with the university.
This is the second in the series of excerpts from my book, "The International Family Guide to US University Admissions". You can read a review of the book here.
I have over 20 years of experience in the field of international education spanning four continents from teaching, admissions and fund-raising to educational publishing and university management.