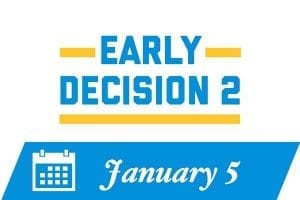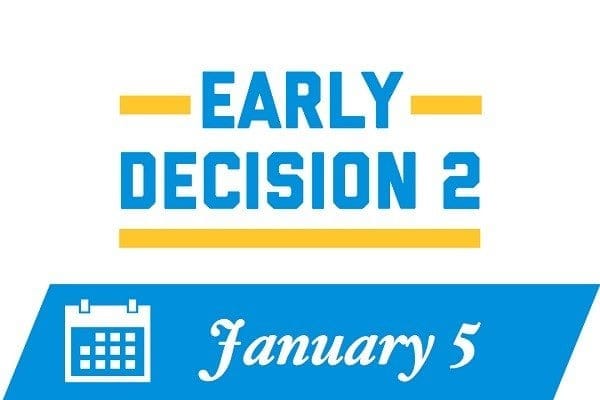 When you receive your first responses to your US university applications, it will be an emotional experience. Once you do receive the news, you have a few next steps depending on the decision:
You have been accepted.
Congratulations! It's truly something incredible and you have every right to celebrate! Review the entire acceptance letter and any action items that are sent to you by your institution. Don't delay on attending to them.
If you have been accepted Early Decisions (ED) by a school, you must at this point contact all of your EA and/or RD schools via email or by phone (preferably by email) to withdraw your application. There are many styles of doing this but I would suggest you simply thank them for the opportunity, that you've been accepted by your ED school (no need to name the school), and to thank them for all of their help along the way.
You have been deferred.
You'll be disappointed, of course. That's only natural and human. You can, in many cases, find out the percentage of deferred from Early application status that get accepted in the Regular round. I'm not a big fan of this as I feel it really doesn't "help" – theoretically or practically. If you find out that "only" 20 percent of deferred ED candidates finally do get accepted RD, what does that do? Make you more anxious? It obviously means that the institution is highly competitive in the first place, so that you knew from the beginning how challenging it would be, and this really doesn't change anything.
There are things you can and should do in this middle ground of having been deferred:
The college has deferred you as they want to see how you fare compared to their RD pool and, most likely, to see how you do in your mid-year or next term grades (which will be sent by your school counsellor to your RD colleges). I don't need to tell you that you need to work hard to do the best you absolutely can in your classes.
You have an opportunity here to share with the college anything that may have changed in your application since they reviewed it, and touch base again with your Admissions contact in a strategic and meaningful way.
Don't: Just write to them right away to tell them you are going to try really hard for the rest of the year or just wrote a new poem that should be published in your school's publication.

Do: Wait some weeks before you reconnect.

Do: Assess your application and yourself vis-à-vis the institution around late January. Do you have a relevant accomplishment you want to share? Have you done something that would be of interest to this college vis-à-vis your application?

Do: Craft a thoughtful, short, concise note to your Admissions contact late January to share with them any updates on your end. Don't exaggerate and don't suddenly become involved in five new activities – at this stage the Admissions contact is looking for depth, purpose and relevance in anything new you want to share with him.

Do: Let the Admissions contact know if this college is your very top choice and if you get in you will attend – but only if this is 100 percent the case. Admissions is concerned about yield and knowing that you will accept back after being accepted may be of interest to them (or maybe not).
You have been rejected.
It's not easy news to receive and of course you'll be disappointed. Take a couple of days to go through that feeling of being rejected. Even if you've prepared yourself – "I know it's such a long shot that they will accept me!" – you'll be disappointed if they don't.
I sometimes see this affecting parents even more than the students. I "get it" intellectually – it's a mix of feeling empathy towards your child's feelings of feeling rejected and also frustration or even anger towards an institution that could possibly reject your amazing child! As a parent – and in particular if the rejection comes before any other notification of any other college – it is often a reaction to second-guess the entire strategy and process and decisions you and your child have been making since you began. Emotions may also usurp rational thoughts at this stage. I urge you to recognise when this hits and, above all, to not get into the discussion with fellow parents about who got in, who didn't, what the "expert parent's" reasoning was for another's acceptance and your child's rejection. None of this helps. Try your best to walk away from it and not find a reason. You will never find an answer.
---
This is a series of excerpts from my book, "The International Family Guide to US University Admissions". You can read a review of the book here.
I have over 20 years of experience in the field of international education spanning four continents from teaching, admissions and fund-raising to educational publishing and university management.