Auston Institute of Management
Last Updated on 28 March 2023
Auston Institute of Management is a private school, founded in 1996, that has been preparing students for careers in Engineering and Project-Management.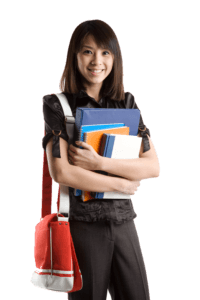 People choose us for the personal-attention they receive and the positive student experience praised by many.
An internationally recognised degree with wide acceptance
A convenient and conducive teaching location
Flexible intakes in February/March, June/July or October/November
Accelerated study options
At Auston Institute, we engage more resident teaching faculty than visiting lecturers. This ensures that you will have access to the subject matter experts and your teachers when you need them.
University Partners
Here are the accredited University Partners we are working with:
Programmes Offered
Foundation Course
Certificate of Foundation for Higher Education
Part-Time Courses
Choose from our variety of courses and university partners for the academic level that suits you.
Top-Up Degrees in Association with UWE
BSc (Hons) in Construction Project Management (Top-Up)
Top-Up Degrees in Association with DMU
BEng (Hons) in Mechatronics (Top-Up)
BEng (Hons) in Electrical and Electronic Engineering (Top-Up)
Top-Up Degrees in Association with UOW
BEng (Hons) in Mechatronics (Top-Up)
BEng (Hons) in Electronics and Communications Engineering (Top-Up)
Diplomas/Higher Diplomas
Our Higher Diplomas are self-developed programmes that help students achieve a greater sense of foundation before proceeding to the final year degree level. Your higher diploma will be an award made in Singapore, and guarantees entry into our partner university final-year programmes.
For Diploma holders from Singapore Government Polytechnics – you may be eligible for direct entry to the final year. That means you could be as near as 12 months to receiving your degree award.
Diploma in Engineering Technology
Diploma in Construction Project Management
Higher Diploma in Business Management
Higher Diploma in Computer Science
Application Requirements & Process
International Admission
Undergraduate Study
Students with 12 years of formal education like A Levels are exempted from the foundation topics, and may proceed onto our Higher Diploma over 16 months. This pathway covers the core topics and professional development modules
Students with 12 years of formal education and some working experience in a relevant field may gain exemptions of up to 1 academic year. This gives the student advanced standing within the Higher Diploma bringing the total duration of study to as few as 8 months – covering advanced core topics, and professional development modules.
Top-Up Degrees
Top-Up degrees, or Final Year programs, represent the final 120 credits of study of an undergraduate degree. If you have an Auston Institute Higher Diploma, or an equivalent qualification (Edex HND) a Top-up degree is an excellent way to boost your existing qualifications and open up new career possibilities.
Despite only taking around one year to complete, Top-up students graduate with a prestigious, full Honours degrees.
Local Admission
Full-Time Study
Our full-time students would be expected to spend 5 days a week on campus, for at least 3 hours per day.
Studying Part-Time
The flexibility of part-time study allows you to find a course that fits around your lifestyle, work and other commitments. A number of our courses at undergraduate and postgraduate level are available to study on a part-time basis.
Part-Time students have significantly lower time commitments, but their academic rigor is as equally challenging. They would be required to spend 2 to 3 evenings a week on campus, of 3 hours per visit.


Auston Institute of Management
50 Ophir Road , #02-00,
Church Of Our Lady Of Lourdes
Singapore 188690
Tel: (65) 6334 5900
Email: [email protected]
Website: www.auston.edu.sg
Facebook: austonsg
Want to be listed on our website? Head over to this page to submit your info online!