At Brighton College, we focus first on the thing that matters most – personal happiness.
We know young people flourish when they are treated with love, kindness and respect. So we celebrate the uniqueness of every individual, whether that person be shy or confident, sporty, scholarly or both. We want pupils to be true to themselves, happy in their own skins and kind to one another. As The Sunday Times commented in 2019: "The currency at Brighton is kindness, pure and simple."
A love of learning
Everyone's life can be transformed by an inspirational teacher. And here at Brighton we have inspirational teachers in abundance. Ask any pupil when you visit what makes Brighton special and one of the first things they will say is 'our amazing teachers'. Their passion, commitment and kindness explains why Brighton College is now one of the highest performing schools in the world.
Teaching at Brighton College allows us to explore unusual avenues and really take pupils to the cutting edge of their subjects.
Life beyond Brighton
We know that life is only just beginning when you leave school at 18. We arrange information evenings, masterclasses and one-to-one tutorials to support you with whatever journey you decide to take, be it advice on your gap year or mock interviews for your university application.
Programmes Offered
11+ Curriculum
Our Third Form begin their Brighton College journey on our College campus. With a dedicated Lower School team of Headmaster, Housemistress and a team of specialist teachers and form tutors, we make sure all pupils are happy and fulfilled. The academic subjects and co-curricular activities available ensure the broadest possible education for our younger pupils.
13+ Curriculum
Our Fourth Form is the gateway to College learning. We encourage inquisitive minds, inspire confidence, and provide challenging activities outside the classroom.
Only maths is streamed in Fourth Form, so pupils learn in a mixed ability environment. This means they get to know their peers, and we see friendships develop that last beyond their time at the College. Each lesson provides support for learning, and pupils are guided by dedicated Form Tutors and Housemistresses or Housemasters. The year is colourful and exciting – it's the perfect foundation for a Brighton journey.
16+ Curriculum
Our Sixth Form pupils see their academic life as being more than just a focus on their A-level grades. We encourage a deeper love of learning through independent study, reading and research – be it a formal Extended Project Qualification, or an informal presentation to a society of interest.
Admissions Process
11+ Entry to our College
The admissions process for 11+ starts in Year 6. Registration is recommended at least one year prior to entry. Families are encouraged to visit the College to get a flavour of the school, and we also offer a number of of Taster Days prior to assessment for prospective Year 7 pupils.
16+ Admissions
The admissions process for 16+ starts in Year 11. Registration is recommended at least one year prior to entry, and you are warmly invited to attend one of our Open Mornings.
If you are looking for 12+ or 14+ entry please contact the Registrar directly at [email protected].
Overseas admissions
Any applicant who is studying outside of the UK, regardless of nationality, is considered an 'overseas applicant'.
We welcome overseas pupils from all over the world, and have a truly international pupil community. The main points of entry are Year 9 (13+) and 12 (16+). If you have any questions about admissions, please read our brochure for overseas applicants.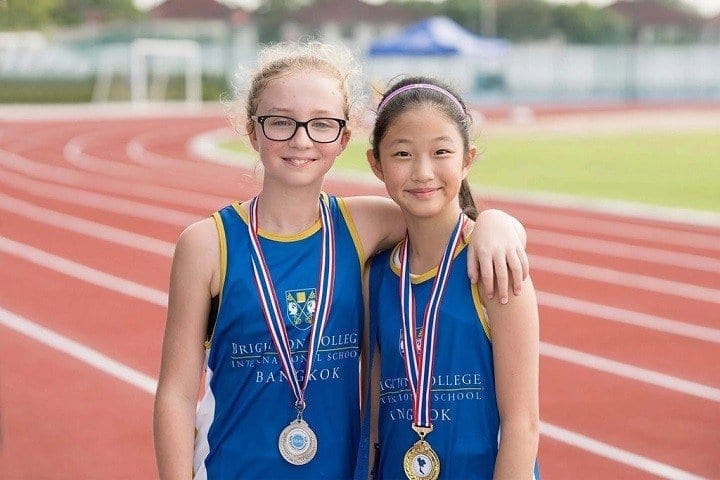 Boarding Life
Boarding on Brighton College main campus begins at 13. However, if you would like the option of boarding from 8, there is the option of our beautiful prep school at Handcross Park, just north of Brighton. Many families looking for boarding from 11 choose Handcross Park, who follow the same curriculum and then send their children to Brighton College at 13.
Fees and online payment
If you would like to register your child for a place at Brighton College, we ask for a registration fee of £120. For overseas pupils the registration fee is £350. Registration fees are non-refundable.
For further information about fees, please visit this page. There are many ways in which we accept payments. Please refer to the 'Detailed Fee Structure' document. The easiest is to use the secure online payment form on the page.
Please contact [email protected] if you require further assistance.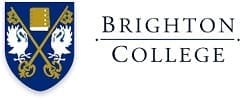 Eastern Road
Brighton, East Sussex
BN2 0AL
Email: [email protected]
Tel: +4401273 704 200
Website: www.brightoncollege.org.uk
Facebook: BrightonCollegeUK
Twitter: @Brightoncollege
Instagram: brightoncollegeuk
YouTube: Brighton College
Want to be listed on our website? Head over to this page to submit your info online!