Pursuing a Master's Degree? 3 Questions to Ask Yourself Before You Start
Last Updated on 5 March 2023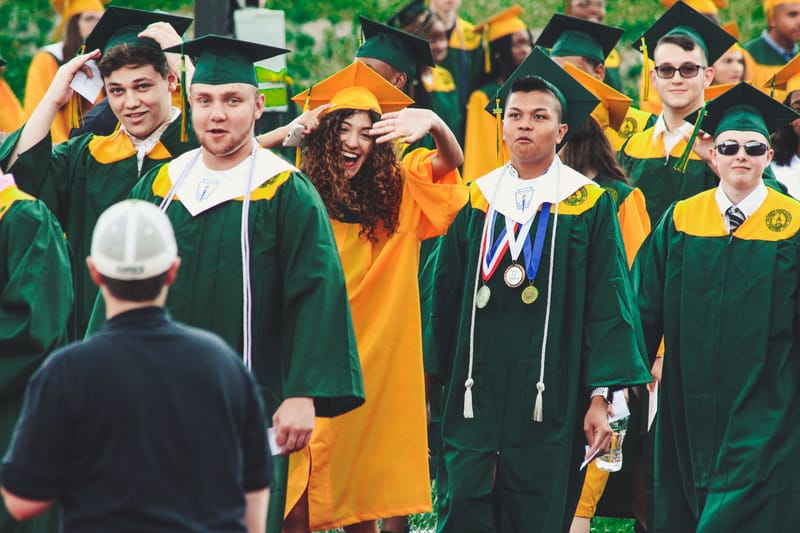 If you're a mid-career professional, at some point you'll probably start pondering about whether a return to school is the right choice. Numerous reports (by job portals, recruitment agencies, consulting firms, you name it!) have highlighted that employers increasingly value graduate degrees and advanced credentials during the hiring process. Not only that, a Master's degree could improve the likelihood of a big promotion or career move, give a nice bump to your salary and expand your professional network.
But the decision to pursue a Master's degree should not be taken lightly. While obtaining a Master's degree can positively impact both your personal and professional development, it requires a series commitment in terms of time and money. Like most other important life decisions, you need to carefully weigh the costs and benefits by getting advice from your professional mentors and loved one so that the decision is aligned with your long-term goals.
Before making the leap, here are three questions that you should be asking yourself to see if you are ready.
How will I ensure I have time to study?
If you plan to continue full-time employment while pursuing your Master's degree, you will need to take a good hard look at your current schedule because it will become more difficult for you to juggle work-life balance. If your working hours are unpredictable or you often need to work overtime, you will have to make adjustments in other aspects of your life to find time to study. Occasionally, that means sacrificing family time or time spent on activities outside of work (such as volunteering at a community centre). Manage expectations in advance and discuss your decision with those who will be affected.
It might also be a good idea to have an honest conversation with your supervisor about pursuing your degree. Depending on your relationship with your manager, you could request remote working hours on test days, or you may be allowed to make your schedule more flexible while you're studying.
These days, technology (such as online courses) has made it easier for working professionals to obtain higher education on a schedule that works for them. You can visit this page, "Complete Guide to Top Online Master's Programs", to search for a programme that suits you.
How will I finance my studies?
On the other hand, if you are planning to pursue a Master's degree on a full-time basis, how will you cover tuition and living expenses when you're not working? Taking out significant student loans without a feasible repayment plan can hurt your long-term financial security.
If you're employed, you may want to find out if your employer offers financial assistance for graduate degrees.
In any case, having savings stockpiled before you make the jump is critical in case:
You decide you need to cut back hours at work
You don't want to pay high and long-lasting interest rates on student loans
You don't recoup the investment you put into your studies
Am I ok with low/no ROI for my Master's degree?
When you contemplate pursuing a Master's degree, you are probably thinking that it will offer the prestige or network necessary to pivot your career in a new direction, especially if you are frustrated with your current career trajectory. However, there is no guarantee that you will see a positive return on your degree investment. There may be factors beyond your control, such as a flood of similarly qualified candidates in a weakening job market, that can impact your ROI. It is thus possible that investing the same amount of time and energy in another endeavour (e.g. starting your own business) may result in a better career trajectory.

A big fan of MOOC, I am intrigued by how technology has transformed education and makes learning fun again.