Your Child's Education Pathway After "O" and "A" Levels
Last Updated on 14 January 2022
Taking major exams such as "O" levels and "A" levels can be a nerve-racking experience for both parents and students. Even after all the trouble of preparing for the exams for months and eventually taking it, students have to also face the anxiety of the day when their results are released. Many often have the lingering worry of the possibilities of where they can go to further pursue their studies.
Where can your child go?
In today's context, the education landscape is a double-edged sword. While children now enjoy the benefit of being able to select from a variety of pathways to further their studies, it can become rather overwhelming when so many choices are handed to them. Not only are there multiple schools, there are also many disciplines to choose from.
Stuck on how to progress with your education? Here are some things your child can do when it comes to choosing the right education pathway — from getting to know about their interests to selecting their dream school.
Figuring out your Interests
Discovering what you enjoy most is one way to find out where you can further pursue your interests. Have a flair for presenting? Take up a Media and Communications course to hone your presentation skills. Love working with technology? There are Information Technology (IT) programmes you can take up. For some students, they prefer to pursue a career path based on what they are good at. Balancing the pros and cons of what options you have in mind is necessary and most importantly, you have to have a rough idea on what you want out of your education journey.
School of Choice
Knowing what your child wants to pursue in the future is one step. Another step that students should take note of is where to go to make their career aspirations come to life. With many schools to choose from, students should also factor in some important decision criteria that can help narrow down their search. Some questions to ask yourself about the school are – the course learning structure; school recognition; campus location, etc.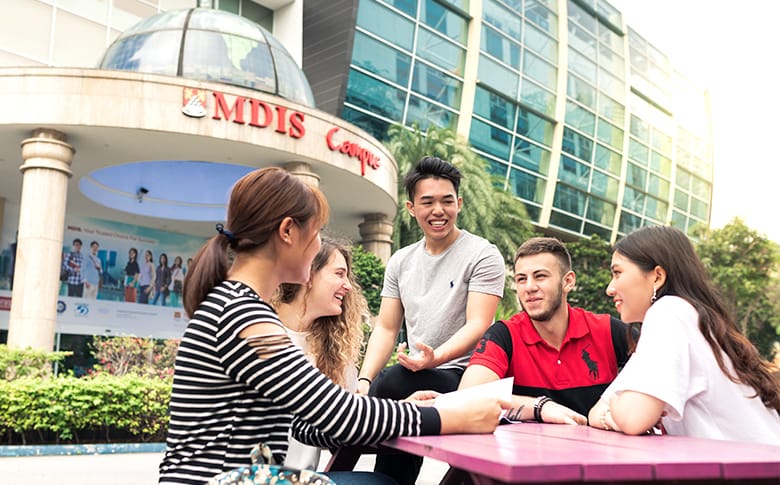 Empower with the right choice at MDIS
One education institution that you can consider would be the Management Development Institute of Singapore (MDIS). For starters, what makes MDIS stand out is that they focus on giving students the chance to empower their future. MDIS provides students a lifelong learning pathway from Diploma to a Degree, and even a Doctorate. Not only that, students can choose from over 10 disciplines ranging from commonly found programmes in other schools such as Business, to more unique courses such as Fashion and Jewellery Design.
MDIS enables students to achieve academic excellence by combining lessons with experiential learning to enhance their overall learning experience at school. Equipped with TV Studios to Life Sciences Laboratories, students can practice what they learn within their academic curriculum thanks to MDIS' full-fledged campus facilities. In addition to providing quality education, MDIS also partners with globally recognised renowned institutions from the UK, such as Teesside University and the University of Sunderland.
Students are also given the opportunity to expand their learning with internship placements while studying. Outside the classrooms, MDIS has a vibrant campus life that students can enjoy, with various extracurricular activities and clubs they can join.
Interested to know what MDIS has in store for you? For all O-level graduates, tune in live and watch "MDIS E-Open Day 2022: Future After O Levels" on 15 January 2022 (Saturday) from 10am to 6pm. A-Level students can also check out all the available courses MDIS has to offer from over 10 disciplines.


A big fan of MOOC, I am intrigued by how technology has transformed education and makes learning fun again.