Asia Pacific Breweries Foundation Scholarship for Persons with Disabilities
Scholarship Facts
The Asia Pacific Breweries (APB) Foundation Scholarship for Persons with Disabilities is a multi-disciplinary scholarship that recognises excellent academic results of students with physical, hearing, visual or speech impairment, and enables them to complete their undergraduate studies at a recognised local university.
Originally introduced in 2004 and open only to students who are physically-disabled, the Scholarship has since been extended in 2008 to include tertiary students with hearing, speech and visual impairment. Currently, the Society for the Physically Disabled (SPD) is the Foundation's partner and administrator of the Scholarship. Our partners also include the Singapore Association for the Deaf and Singapore Association of the Visually Handicapped.
Each year, the APB Foundation awards three students with scholarships of S$12,000 annually for the duration of their course of study (full-time) up to a maximum of four years.
Application Criteria & Procedures
Eligibility
The applicant must be admitted to a relevant full-time undergraduate degree programme
The applicant must be a Singapore Citizen or Singapore Permanent Resident with a permanent disability
Diagnosed with a permanent, physical, sensory or developmental disability
Good academic results which satisfy the admission criteria of the respective tertiary institutions

Interested candidates can download the Application Form and attach the following documents
Photocopy of the front and back of your identity card
Medical certification of disabilities
Academic record and transcripts
Resume Records of personal achievements
Tenable Universities/Institutions
Singapore Institute of Management
Singapore Institute of Technology
Singapore University for Design & Technology
Value of Award
Maximum quantum of S$12,000 per academic year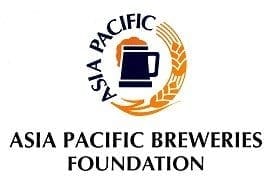 APB Foundation Scholarship for Persons with Disabilities
Society for the Physically Disabled
2 Peng Nguan Street, SPD Ability Centre, Singapore 168955
Tel: (65) 6579-0758
Email: [email protected]
Web: www.spd.org.sg