My Scholarship Journey – John Lim
Name of scholarship: NCSS Social Service Scholarship
Type of scholarship: Bonded scholarship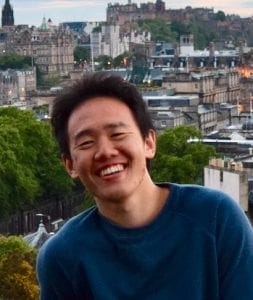 Why did you apply for this scholarship?
I applied for this scholarship because I was interested in being a social worker. I thought that this scholarship was ideal in sponsoring my education considering my family's financial situation, and also in developing me professionally.
How did you hear about this scholarship?
I heard about it from a search on the Internet.
Tell us about the scholarship interview and selection process. What was it that clinched the scholarship for you?
The scholarship process started with an application asking you more about yourself, why you chose the scholarship, and your experiences in the social service sector.
In the interview, there was a panel of five members! I was initially quite scared, but when they eventually started laughing at some of the anecdotes I shared, it became easier.
I felt that the thing that clinched the scholarship was the passion I had displayed for the sector. I had volunteered to organise two large-scale events for a social service agency serving the intellectually disabled in Singapore. This demonstrated to them that I had experience and desire to work within the sector.
During the part when I was asked if I had any questions for them, I was very interested in the funding models of the social service sector. I felt this demonstrated to them that I wasn't only concerned with the nitty-gritty things, but also the macro level. It also showed my understanding of the sector.
How will this scholarship help you in your studies and career?
This scholarship funded my overseas education, giving me a new perspective in social work. It has also given me a global network of social service professionals, ranging from Peru and China to the UK and the US. Furthermore, this scholarship funded my professional development, sponsoring conferences I participated, talks I attended, and training that I underwent.
In addition, they assigned an experienced mentor to help me understand how to better transit from my studies in the UK to Singapore, and to get up to speed with the local social service sector.
What advice do you have for students who wish to apply for scholarships?
I would encourage them to get experience in the job they want to apply for. Before I applied for this scholarship, I interned with a social worker at a youth organisation, and also volunteered often to help the intellectually disabled in Singapore. This will show that you are not making an impulsive decision, but one that has been informed by your work experience.
So what are you busy with these days?
I am now a social worker at a family service centre. I also write regularly at my blog, www.savethesocialworker.com, a resource to help newly qualified social workers with questions that they have.
---
Keen to share your story? Head over to this page to submit it online!
Proud father of two lovely kids, who at times pushed me to seriously consider editing out the word "lovely" from this sentence. (I am not alone in this.)