My Scholarship Journey – Benjamin Choi
Last Updated on 2 December 2022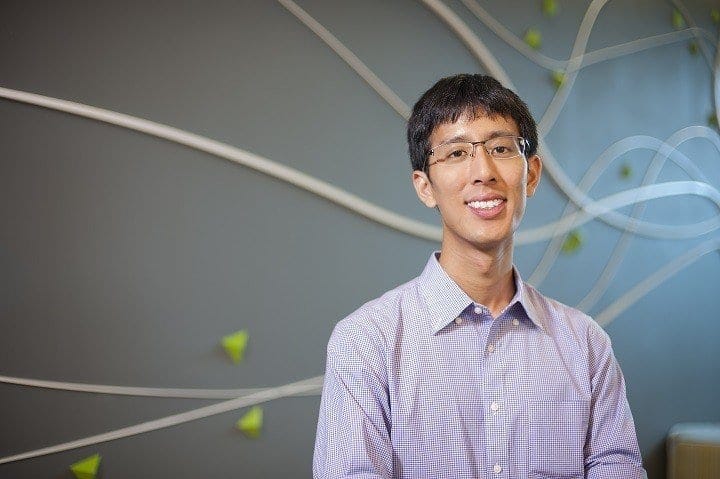 Name: Choi Beng Yen Benjamin
Year Awarded Scholarship: 2011
Scholarship Scheme: DSTA Scholarship
Course of Study: Computer Science (undergraduate & postgraduate), Carnegie Mellon University
What sparked your interest in the DSTA Scholarship
When I was younger, I visited the Asian Aerospace, the predecessor of Singapore Airshow, which sparked my interest in military and defence technology. Enjoying math and science in school, I later picked up programming as a hobby. Knowing how technology can bring both good and harm to society, I wanted a career that would allow me to use technology appropriately to serve the public, and taking up the DSTA Scholarship was a natural extension of these interests.
What are your responsibilities at work? Have there been surprises along the way – an unexpected observation, an epiphany, or a defining moment?
My team and I engineer algorithms and software to make unmanned vehicles navigate autonomously in harsh environments and work seamlessly together to perform missions. This work involves collecting data in the field, reading papers and research journals, drawing up solutions, coding and debugging them and going for field trials.
We have to ensure the compatibility of our systems in real-world conditions that our servicemen face.
Even though the technology we work with resembles those used by commercial autonomous vehicle companies and the techniques are common with academia, we have to ensure the compatibility of our systems in real-world conditions that our servicemen face.
One memorable occasion was driving figures of eight aggressively on a sandy patch just to collect data to stress test our methods. It was very dizzy and I had to hold on to my laptop with one hand and a handhold with the other for my life!
What are some of the challenges you have faced at work and how have you overcome them?
More often than not, the solution to our problems are not clearly spelt out and we have to delve deeper to find the right solution. Academic papers may provide helpful content on theoretical improvements but these solutions may not be appropriate for our users who face real and challenging operational problems. It is then our job to build systems that work. This requires an interesting mix of creativity and pragmatism, something that I have learnt from my senior colleagues.
What do you enjoy most about your job? What is the most fulfilling part of it?
It is satisfying to solve a problem and to finally see our ideas transform from drawings to reality – actual working products in the field. The most fulfilling part, though, is to know that our work will be useful in aiding or even taking the place of our servicemen in dangerous situations of the future.
What advice would you give to someone considering whether to apply for a DSTA scholarship?
When choosing a scholarship, understanding the work that you will be involved in after graduation will help you to decide if the scholarship is a good fit for you. Talk to the people in DSTA and DSO National Laboratories and take up an internship to understand the work that we do.
At DSO, the work is challenging and requires one to be resilient as it involves dealing with failure and finding ways to overcome them. That is part and parcel of being a research engineer and it makes the triumphs that we achieve even sweeter.
Keen to share your story? Head over to this page to submit it online!

A big fan of MOOC, I am intrigued by how technology has transformed education and makes learning fun again.