My Parenting Journey – Myrchelle Ng
Last Updated on 11 September 2022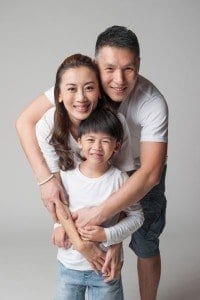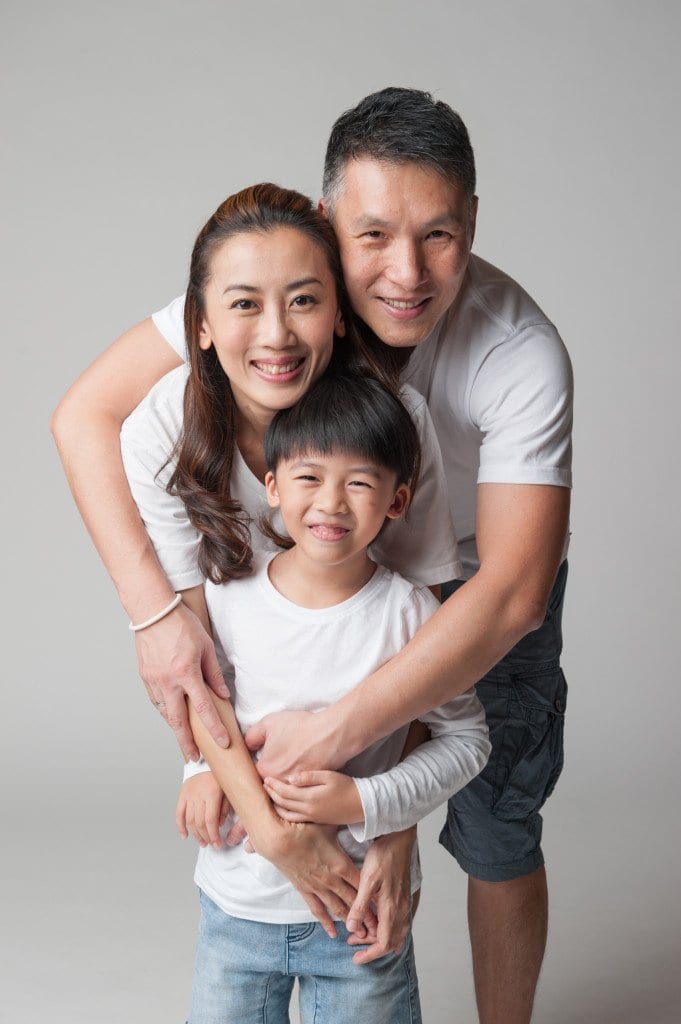 Tell us about your proudest moment as a parent.
As of now, it's got to be during his N2 school performance. Being an extremely low-profile boy since he started "school" at 19 months, he'd shy away during every music lesson in class, not participating and not singing along. He's not the type who'd eagerly raise his hands to answer questions either. And he detests clapping and cheering especially when the attention is on him (yes, present tense because he still hates it now). But I'm terribly proud and surprised when he was placed at the centre of his class for his N2 concert performance. He did not run downstage in fear of the audience, the attention. He did not freeze on stage. His teacher placed him there because he's the one who really rehearsed well and can grasp the song and all the actions the teacher taught. So there he was, right in the middle, leading the class for that segment – a Chinese song! I was tearing while trying to hold my camera steady… It may seem trivial to some parents but it's really a milestone for us.
How do you develop close relationship with your child?
Besides being just physically present most of the time, I talk to my boy a lot. All the time. Since he's a baby! Even when he's not of speaking age, I've been talking to him, about anything and everything. I assume what he's thinking about and would explain or relate things to him. When we're out, I'd elaborate on anything he points to or shows interest in.
What are the three most important things you want to know about raising kids?
What makes them healthy.
What makes them happy and contented.
What makes them compassionate.
Actually, I have answers to all more or less. We'll figure out naturally as we go along in our parenting journey.
What are some of the biggest challenges you face in parenting? How do you deal with them?
I've an extremely quick temper, has OCD and is quite a control freak. I can't stand mess or nonsense. Terribly terribly challenging for me to refrain from yelling. I'm still learning… to constantly remind myself about not flaring up; to not raise my voice.
And when my friends were training their kids to self-feed and making a mess of their food and table, I was still feeding him. And when I started letting him self-feed, I made sure he starts with no messing and I was strict on that. Thank goodness he's reasonably tidy at the dining table now.
Who influences your parenting style?
It's got to be mom. How she gives us her love and care unconditionally, down to her stubborness and quick temper (at times)!
What advice do you have for parents who have kids of the same age?
Learn with our kids. I've never known about Aardvark. Never watched an episode of Star Wars and never need to know parts of a plane. Forgotten that lava is actually "magma" when they're underground, and didn't bother that Titanic sank on an April 14 which happens to be my brother's birth date 52 years later. And when we thought a killer whale (orca) is a whale, it's a dolphin… And I think it interests the kids more when they know they're also teaching us things we may have forgotten or not know about.
Keen to share your parenting experience? Head over to this page to submit it online!
Proud father of two lovely kids, who at times pushed me to seriously consider editing out the word "lovely" from this sentence. (I am not alone in this.)