My Learning Journey – Thitivut Ekphaisansup
Last Updated on 31 August 2022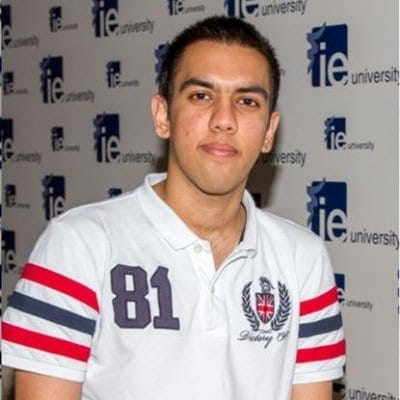 Name: Thitivut Ekphaisansup
Name of institution: IE University
Course of study: Bachelor in International Relations
Why did you choose to pursue this course?
I have always had a deep interest in international affairs, politics and economics. The Bachelor in International Relations (BIR) programme was a perfect fit for me because it explored the intersection of all these fields in a dynamic and practical manner. The courses cover a wide range of topics, and opens many opportunities in various fields – business, politics or the NGO sectors.
How did you hear about IE University and its course?
I heard about IE University through its marketing office in Singapore, which carries out promotional activities in Bangkok. The institution is also very well know internationally for its business programmes.
What is the best thing about studying at IE University?
The best thing about studying International Relations at IE University is its dynamic international environment. Over 60% of the students here are from outside Spain, making the classes very diverse and exciting. You get the opportunity to meet people from across the world, and this is really important for a course like International Relations. Moreover, the faculty, which comprises people from different background, is very experienced. We have had classes with ambassadors, World Bank consultants, academics and many other professionals in the field, giving a breadth of knowledge unique to this institution.
What has been the most interesting aspect of your learning journey?
The most interesting aspect of this learning journey has been outside the classroom. The experience of living in Spain, as a student from Thailand, has been eye-opening and adventurous. IE University offers two campuses; one in Segovia and another in Madrid. I have studied in both campuses, and the experiences of living in these locations with other international students have been remarkable. The campuses contrast one another, with different atmospheres and ample opportunities to do things outside the class, such as university clubs, conferences and a host of other events that contributed deeply to my learning journey.
What advice do you have for students who wish to pursue a similar course?
For students interested in International Relations, or something similar, I would recommend them to choose a place that gives them maximum international exposure. Part of this learning experience is to open yourself up to new ideas, learn new languages and meet exciting people from different places. You must be willingly to get out of your comfort zone and actively seek new opportunities to make the most of your learning journey.
---
Keen to share your learning experience? Head over to this page to submit it online!

IE University is for students who approach learning as a way of life. We provide a supportive community where students and faculty interact together in the learning process.