My Entrepreneurial Journey – Yu Gao Fei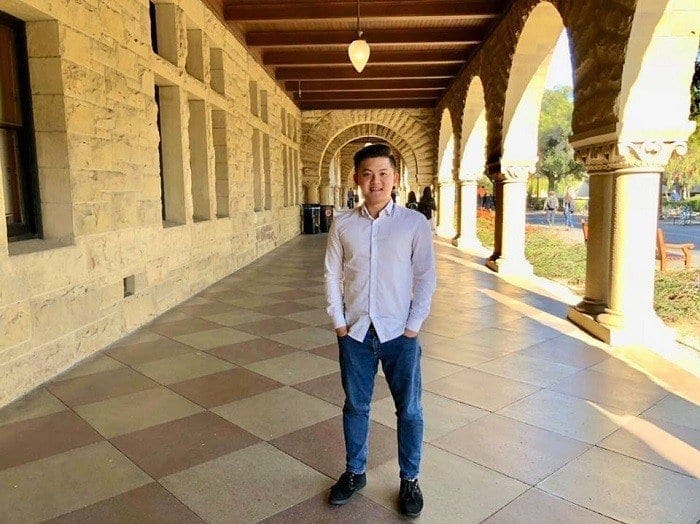 What made you choose to become an entrepreneur?
I was always very passionate about entrepreneurship since a very young age. Being from a poor family, I used to sell playing cards in my primary school in order to buy the candies that I wanted since I had little allowance.
My interest and passion in entrepreneurship grew as I began to start other ventures in school and found the joy of creating something from nothing. For example, when I was in junior college, I was able to generate $3,000 worth of sales when I started the school's first entrepreneur club!
Such experiences really helped me now because when I started Learnseeker to help parents to look for quality tutors for their child's academic subjects, I was able to channel this passion and used the skills I have learned throughout this journey to serve our customers better as I am able to understand how business works better compared to my peers.
The entrepreneurial journey is never smooth sailing and it requires great tenacity and drive to make things happen.
What are the skills required to become an entrepreneur in your field?
I believe that the passion to build something from scratch is very important and also the determination to succeed despite all the odds that are against you is crucial as well.
The entrepreneurial journey is never smooth sailing and it requires great tenacity and drive to make things happen. So as an entrepreneur, one has to be adaptable and open to changes since there are always problems to solve and challenges to overcome.
Tell us about your business. What inspired you to come up with this idea?
Learnseeker is a data-driven 1-1 tuition provider platform that helps tuition seekers locate a quality home tutor easily. We use big data in the form of past reviews, ratings and track record of tutors to help tuition seekers find a suitable home tutor.
The initial idea was sparked when I myself was having a problem finding a suitable tutor for my brother, who was in Primary 5 at the time. After going through a frustrating process of finding a good tutor, I was inspired to create something better than what is out there in the market and provide a quality tutor for students who are in need.
After one year of testing, we were able to release something that differentiated ourselves from the competition as we are able to use data to help tuition seekers make better decisions when finding a good tutor for their children.
So far, we are getting very good response from the market and hopefully we are able to continue building on this momentum.
What are some of the biggest challenges you face in creating this business? How do you deal with them?
The biggest challenge is to come up with a product that actually adds value and commit to the process of building it together with a team.
As there are many different options out there, there are also many sacrifices the team needs to undertake by choosing this path. We deal with the challenges we have by encouraging each other and always reminding ourselves about our purpose, which is to build something that adds value and actually helps our customers.
So far, we are very happy to be on this journey and are really excited at what is to come!
What other plans do you have in your pipeline?
There are definitely road maps put in place in terms of the company's direction but no matter what we eventually decide to do, our core focus is to add value to the customer and build products that serve a purpose. So far, we are happy that we have been achieving that and we will continue to strive to do that in future.
What advice do you have for people who wish to become entrepreneurs?
My advice would be to do it early, but pick an industry that you are passionate about and have domain knowledge in. That would definitely lessen the learning curve a lot and save you a lot of time and energy!
Are you an entrepreneur with an interesting story to share? Head over to this page to submit it online!

A big fan of MOOC, I am intrigued by how technology has transformed education and makes learning fun again.