My Entrepreneurial Journey – Adrian Tan
What made you choose to become an entrepreneur?
It was by circumstance. I was working in a dot-com in 2001. That busted. Stupidly I joined another one. That went down the drain too. In 2003 I thought I was safe, working in a company that distribute airliner spare parts. But then SARS came along. People stopped flying and airliners were in bad shape. The MD held an emergency meeting to pacify us but he left shortly after (due to other reasons). I thought to myself that I don't want to be laid off the third time.
My friend then had started his own business in structured cabling and as one on the other side of the fence, entrepreneurship seems attractive. At least you won't fire yourself.
And given I was young and ignorant, it was a blessing. There was zero research done. You just jump into it.
What are the skills required to become an entrepreneur?
Persistent and constant paranoia. The first helps you to push on because shit will come your way and you just have to roll with the punches. But sometime it will be so huge that there is nothing much you can do (e.g. recession). So it is important to be aware of such things and constant experiment in bite size to achieve better outcomes.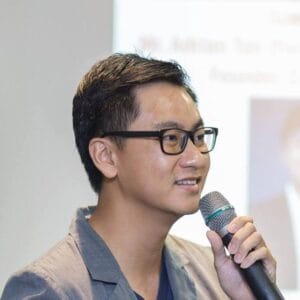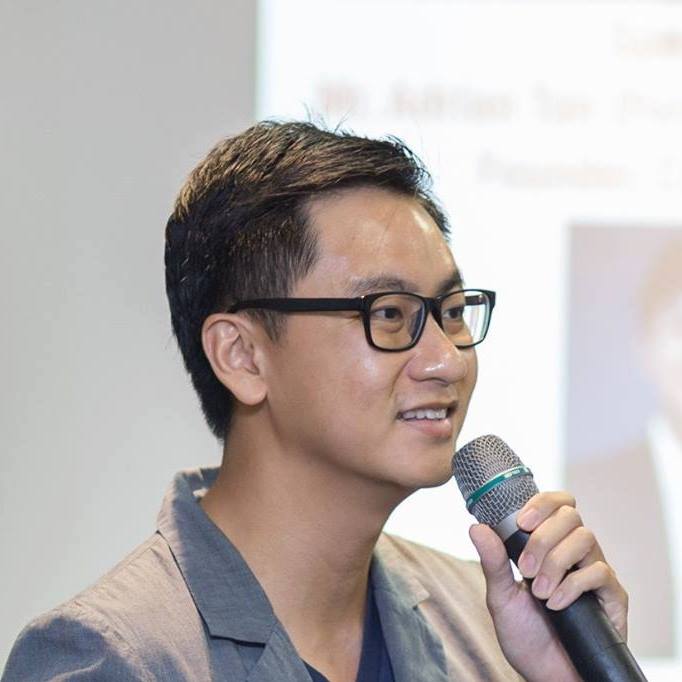 Tell us about your company. What inspired you to come up with the service?
My business was a HR consultancy agency. Leveraging on SPRING Singapore funding, we helped SMEs to grow their capability by focusing on HR processes and service excellence. I have three other partners.
The idea actually came from one of them. He wanted to go into this space but recognises that he needs a subject matter expert to manage it. (He also has other businesses.)
I jumped in without hesitation. Prior to this (and after I sold off my first business), I had many opportunities to start other things but the curse of too much research killed them off.
I decided to go back to roots and just jumped into this.
What are some of the biggest challenges you face in creating the service? How do you deal with them?
The services aren't new. So the biggest challenge was to market it differently. Fortunately for us, we were more entrepreneurs than pure-breed consultants. The expertise we have helped us to connect with our target persona and not just rattle off theories that are meaningless to SME owners.
We differentiated based on outcome. Instead of marketing features (helping you to put in, say, recruitment and selection process), we told them we help you improve your company bottom line and connected it back to why recruitment and selection process is a must.
This helped to educate the market and allowed us to stand out from the crowd.
What other plans/ideas do you have in your pipeline?
I still run my own career coaching agency and will be trying to find a partner for that. Meanwhile I am looking to start another business in the career tech space (interestingly with an ex-candidate of mine from 2008). I'm also helping my friend who runs a tech recruitment tech platform. I may be writing my next book once I can confirm sponsorship.
What advice do you have for people who wish to become entrepreneurs?
Just do it. Don't over-think. The good thing is you don't have to go from 0 – 100. Because the Internet makes it so easy for anyone to start a business, you can always do it on the side first. Set up an e-commerce store, start a website, etc. All these can be done with very little capital. The rest is just time.
For those who are saying they have no time, there are 168 hours per week. Take away the 40 hours at work and 56 hours of sleep, you are left with 72 hours. Factor in your commute, leisure, etc., you still have double digit hours left. You can use those to go on a Netflix binge or start something.
Another thing that I learned (and this is pretty recently) is refrain from going overboard in acquiring knowledge. I was at one point reading and listening to so many self-help books, that I was so paralysed by them. I took zero action. The only action I took was read even more books.
The last I checked, reading books per se hasn't help anyone to launch a business.
---
Are you an entrepreneur with an interesting story to share? Head over to this page to submit it online!

A big fan of MOOC, I am intrigued by how technology has transformed education and makes learning fun again.