My Entrepreneurial Journey – Chi Loong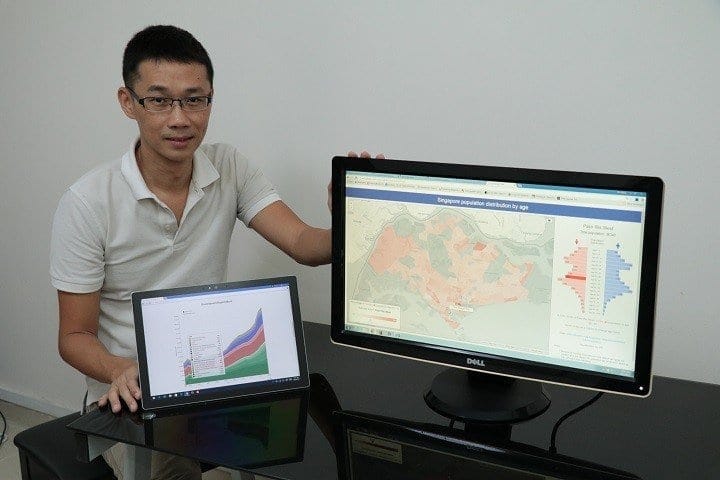 Chi Loong is the Founder & CEO of V/R (www.vslashr.com), a Singapore-based startup that provides quality digital content solutions for companies such as BASF, Microsoft, Stalford Academy, Agency for Science, Technology and Research (A*STAR), etc.
What made you choose to become an entrepreneur?
In my last job five years ago prior to starting this company, I was stuck in a MNC PR agency doing soul-crushing sales and client management work. While the client management work was excellent, the execution of projects, especially when it came to tech, was mediocre.
I hated the lack of agency (pardon the pun) to choose meaningful and interesting projects, and thus I struck out on my own to do something I believed passionately in: that technology can be used in far better ways to tell stories.
What are the skills required to become an entrepreneur in your field?
A stubborn, persistent belief in your dreams. A chip on the shoulder to want to do things your way.
Have patience, because it takes time and effort to build a business.
Tell us about your company. What inspired you to come up with this business?
I believe technology can enhance impactful, insightful storytelling. At V/R (www.vslashr.com), we design and build beautiful visualizations, explorables and code art for clients. As an interactive digital agency, we take on all types of digital work.
However, we try to push clients to move to more impactful work: data visualizations, explorables, and games as ways to make stories stand out to audiences, because this is why I started the company in the first place.
I am very grateful to our long-term clients who believe in us and have been part of the journey. Without them, we won't have survived as a business.
What are some of the biggest challenges you face in creating this business? How do you deal with them?
In the beginning it was trying to explain what data visualizations and interactive storytelling is, and how it is different from infographics and videos. Then, it was about getting clients to understand how such work can be used to drive storytelling (and marketing campaign metrics).
And the way to get around this is slow, painful persistence – getting clients who believe in the ideas to try spec projects, build all kinds of useful visualizations for free, go around and give talks on the work you do, etc.
One example: I built and run Visualizing Singapore (www.viz.sg), a community non-profit website that aggregates useful data visualizations on Singapore for Singaporeans. I also co-run the local data visualization meetup group (https://www.meetup.com/Data-Vis-Singapore/), amongst other things.
There is no magic to it. It is persistence.
What other plans/ideas do you have in your pipeline?
Having built many projects for our clients across many industries and domains in the past five years – web apps, mobile work, UX designs, 3D work, enterprise systems, etc., – I want to evolve from being a service company to creating our own products based on the experience we've gained.
What advice do you have for people who wish to become entrepreneurs?
Persist, and realise that like many things in life, starting and growing a business is not a 100m dash, but a marathon.
Have patience, because it takes time and effort to build a business.
You'll probably work harder and possibly longer hours in the beginning than in a salaried job. You will have fights with partners who might leave the business. You will have clients who don't pay on time (or at all) for projects they agreed on. From rent, to payroll, to execution, to all aspects of the business, you will be constantly worrying about things.
But if you can survive through all of this, you will end up building something you can truly call your own, and there's real joy in this.
Are you an entrepreneur with an interesting story to share? Head over to this page to submit it online!

Community Ambassador; as someone who was raised in a rather privileged family, I hope to address the inequity in educational outcomes based on the circumstance of birth. Bounced around between Australia and Singapore a fair bit.