3 Life Hacks That Will Help You Find Quality Time For Your Child
Last Updated on 6 August 2023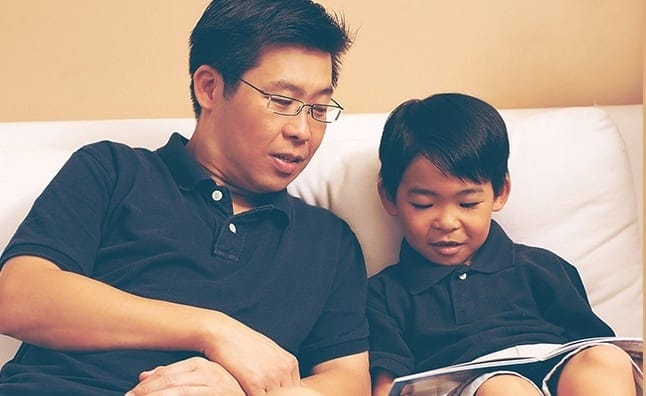 At our recent Date with Dad & Adventure with Dad events, we asked 240 kids, "When was the last time you spent one-on-one quality time with your father?"
41% of the kids said that the last one-on-one quality time they spent with their dads happened sometime in the past year or that they couldn't remember it at all.
41% of the kids said that the last one-on-one quality time they spent with their dads happened sometime in the past year.
We understand how time-strapped fathers can be, having to juggle responsibilities at work and home. So, here are three life hacks that will help you find time for your child.
#1 Save On Work and Time
Take a good look at your personal lifestyle and work habits. Take stock specifically of how you spend every hour of the day and aim to get rid of one non-essential time-consuming activity.
It could be that you have the habit of lounging in front of the TV every evening just to unwind from the day's activities. While you can still do that for your personal well-being, you could pick just one day in the week (or fortnight) to bring your child out for an outdoor activity instead. Not only would you be spending one-on-one quality time with your child, you would be surprised at the effect it has in helping you relax from the day's work.
#2 Save the Mobile Devices for Later
For just 30 minutes a day before your child's bedtime, put away all your mobile devices to just read or chat with him/her. You can start by doing this just once a week and then work your way up to as many times as possible per week for longer periods of time. The key is to start a rhythm that you can commit to consistently. Over time, you will build a closer bond with your child through this dedicated father-child time.
#3 Save the Date(s)
Look at your schedule now and pen in three possible dates for an outing or one-on-one meal with your child over this month and next month. Lock it into your planner, like you would for a work-related appointment. For any reasons you or your child have to cancel the first date due to last minute work or school commitments, you still have two other dates to work with.
By making small adjustments to your routine and with some intentional planning, it will not be that hard to carve out quality one-on-one time with your child on a regular basis. Remember, your role as a father in your children's lives is irreplaceable. No one else can do what you do to boost your children's self-image and impart important lifelong values to them.

Focus on the Family Singapore Limited is a local charity with Institution of a Public Character (IPC) status dedicated to helping families thrive by being a voice for Family. We partner individuals and organizations to nurture families at different life stages through transformational family life education, trusted resources, content placements and counseling.