International School Ho Chi Minh City
Last Updated on 22 April 2023

As a committed IB school, International school Ho Chi Minh City (ISHCMC) encourages a balance between academic achievement and the development of the whole child. Students across all grade levels set goals and teachers track individual student academic progress.
Beyond the classroom, there are genuine opportunities for students to develop artistic, cultural, sporting, creative, outdoor and leadership skills that will serve them well today, as well as going forward into the future.
Mindfulness
Initially introduced in 2013, students at ISHCMC practice mindfulness for 10 minutes daily. We are the only school to have the daily practice embedded across the entire school for the whole school community.
The activities that underpin the mindfulness programme vary from meditation to mindful drawing. Classes are also on offer to parents, ranging from weekly mini-meditation workshops to an eight-week mindfulness programme which introduces parents to the fundamentals of the practice of mindfulness.
Positive Education Model
Positive education is a model of education that emphasizes the value of traditional skills, but also places a huge importance on student happiness and health. Here at ISHCMC we regard the wellbeing of our students to be equal in standing with academic teaching: we aim to nurture our students to become well-rounded individuals equipped for life beyond primary and secondary education.
Here at
@ISHCMC_life
we regard the wellbeing of our students to be equal in standing with academic teaching.
Healthy Food Choices
Initiated by the School's canteen committee, the ISHCMC community has united to join the campaign to energize its students by providing healthy, balanced and nutritious dishes, handcrafted with fresh and locally sourced ingredients. Well-known chefs within the food and beverage industry to Vietnam have consulted in developing new school menus.
Breakfast offerings include a healthy breakfast bar with a selection of fruit, yogurt and cereals. Snacks options include smoothies, natural fruit juices and baked goods made with wholemeal flour, oats and grains. ISHCMC students can choose from a daily option of Asian or Western hot gourmet meals, a themed salad bar, a soup counter serving traditional Asian soups, or a made-to-order sandwich bar.
Programmes Offered
Primary School
The Primary section of ISHCMC accepts students from 2 to 11 years of age. The International Baccalaureate (IB)- Primary Years Programme (PYP) focuses on the growth of the whole child. The PYP is a comprehensive, inquiry-based approach to teaching and learning with the needs of each international student in mind. Our program incorporates guidelines on student learning styles, teaching methodologies and assessment strategies. The curriculum framework is an expression and extension of three inter-related questions: What do we want to learn? How best will we learn? How will we know what we have learned?
Secondary School
Our international secondary school is a vibrant learning community where students from 11 to 18 engage in a wide variety of learning experiences through both the International Baccalaureate Middle Years Programme (IB MYP) for Grades 6 – 10 and the International Baccalaureate Diploma Programme (IB DP) for Grades 11 & 12.
The MYP build upon the inquiry-based learning developed in the Primary Years Programme and prepares students for the academic rigour of the Diploma Programme.
The IB DP is a challenging, broad and balanced two-year programme of international education for students aged 16 to 19. Students are required to study six subjects and a curriculum core concurrently. The programme is designed to equip students with the basic academic skills needed for university study, further education and their chosen profession, as well as developing the values and life skills needed to live a fulfilled and purposeful life.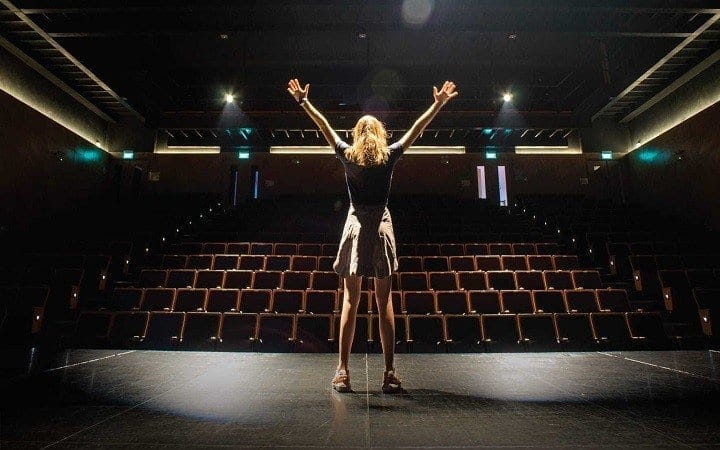 Admissions
ISHCMC offers rolling admissions, allowing entry throughout the school year as long as space is available.
Prospective students who wish to apply can begin the process by submitting a completed Application Form online. If a place exists for the student at that time, the Admissions office will ask for the admission fee to be paid, while the parent completes the rest of the required admission documentation.
Required Documentation
Application form
Scan of child's passport or birth certificate
Recent digital passport photo
Two years' previous school records, transcripts and test reports, Notarized English translation of these documents is required (where applicable).
Letter of recommendation from current teacher.
Completed ISHCMC medical report with immunization history record.
Visit this page to find out more about the application process.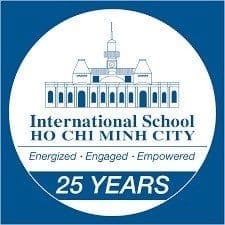 International School Ho Chi Minh City
Primary Campus: 28 Vo Truong Toan St., D2, Ho Chi Minh City, Vietnam
Secondary Campus: 01 Xuan Thuy St., D2, Ho Chi Minh City, Vietnam
Tel: +84 (28) 3898 9100
Email: [email protected]
Web: www.ishcmc.com
Facebook: ishcmc
Twitter: @ISHCMC_life
YouTube: ISHCMC
Want to be listed on our website? Head over to this page to submit your info online!