International Community School (Singapore)
With a low student-teacher ratio and students from over 26 nations, International Community School (ICS) is a fully accredited K-12 international school teaching an American curriculum with a Biblical worldview. Since our founding in 1993, we foster a caring community committed to provide each student with a quality, holistic education within and beyond the classroom. Alongside academics, we instil in each student a love and respect for all cultures, a zeal for lifelong learning, and a passion for personal excellence.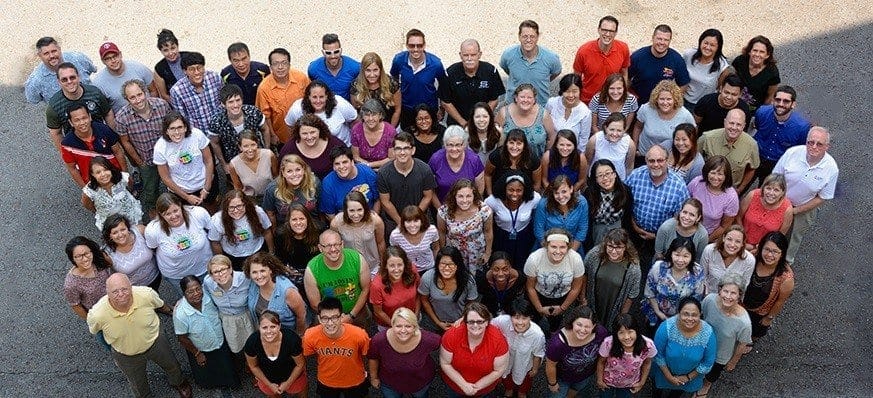 American-based college preparatory curriculum
Over 50% of our faculty hold advanced degrees
ICS average SAT score is 1883 (400 points above the U.S. national average)
93% of class of 2013 received a 3 or higher on their Advanced Placement scores.
Hands-on citizenship training through our annual Week Without Walls cross-cultural community service program for all High School students, and bi-annual community service project in the Philippines for Middle School students.
A non-profit organisation which strives to keep tuition costs low, and offers financial aid to students of missionary families
About 80% of our student families are in Singapore because of employment in the business sector, while the other 20% have come to Singapore as missionaries to the local community and to other parts of Asia.
What Makes Us Different
The fact that ICS is a Christian school positively affects every area of your child's education. Our teachers view each child as a unique individual created by God, and thus, seek to understand and love each one. We take seriously our responsibility to teach, encourage, and guide our students. Most, but not all, of our students are from Christian families, with the majority coming from Protestant faith traditions. ICS does not discriminate in its admissions on the basis of national, ethnic or racial origin. We respect the religious preferences of parents and students. However, parents should understand that ICS operates within the framework of Christian principles.
Over 26 nationalities make up our campus of 420+ students. We instil in each student a love and respect for people of all cultures through everyday interactions, as well as annual international community service projects where we partner with ministries in Cambodia, China, India, Indonesia, the Philippines, and throughout southeast Asia.
We use an American curriculum. Eighty percent of our graduates attend US universities. According to our annual alumni survey, every year our graduates feel that ICS has well-equipped them for the rigours of university academics and the skills necessary to achieve success in whatever field of study they choose. As an Advanced Placement school, we believe one of the greatest benefits our program offers our students is its flexibility in requirements to work with the individual student's needs, dreams, gifts, and abilities.
Programmes Offered
Elementary School
Students work on their core subjects with their homeroom teachers, and move to different areas of the school for the related arts classes taught by subject area specialists.
Middle School
One of the ways students thrive in the middle years is by being able to focus on others – to contribute to the community and the world. That is why we desire for our students to develop an ethos of service during their years in Middle School. Service opportunities are integrated into our program in a variety of ways throughout the school year.
High School
ICS offers an educational program based on the American model of education. The school year consists of two semesters beginning in mid-August and concluding in late May. The school utilises the recommendations of US-based professional organisations such as National Council of Teaching of English (NCTE), International Reading Association (IRA), National Council on Teaching Mathematics (NCTM), National Council of Social Studies (NCSS), National Standards for Art Education (NSAE), and others to guide it when approving course objectives and goals.
The high school program is college preparatory and conducted in English. Students in grades 10 and 11 are required to take the PSAT. The school has had many National Merit Commended Scholars and AP scholars since its inception.
Admissions Process
Step 1: Inquiry
After the Enrolment Inquiry Form has been submitted and received, the Admissions Office will contact you concerning the next step for your family. This may include taking an English Language Proficiency Assessment.
Step 2: Application
For K4 – 8th grade applicants, ICS will accept applications throughout the school year to be considered.
For 9th – 12th grade applicants, ICS will accept applications twice a year before the beginning of each semester (August & January).
Step 3: Assessment
The Admissions Office will contact you to schedule these assessments.
For 1st – 12th grade applicants, Math and Reading assessments must be taken.
For 9th -12th grade applicants, a writing test is also to be taken.
Step 4: Evaluation
This process takes approximately 7 working days. The Admissions Office may contact you for more information and/or schedule an appointment to meet with you and your child to facilitate the evaluation.
Step 5: Admission
Upon completion of Step 4, the Admissions Office will send an official acceptance letter to the parents of the student provided there is space in that particular grade. If spaces are not available, the application is placed on a wait list; parents will be contacted when spaces become available. If your application is rejected, the Admissions Office will also send you a notification.
Note: ICS is not receiving Singapore Citizen applications at this time.

Schedule A Visit
Follow this link to find available time to schedule a campus visit.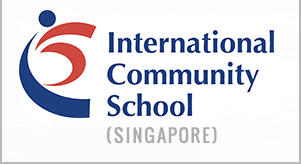 International Community School (Singapore)
27A Jubilee Road,
Singapore 128575
Tel: +65 6776 7435
Fax: +65 6776 7436
Email: [email protected]
Website: www.ics.edu.sg
Facebook: ICS
Instagram: humansofics
Vimeo: icsedusg
---
Want to be listed on our website? Head over to this page to submit your info online!