Dulwich College (Singapore)
Last Updated on 15 April 2023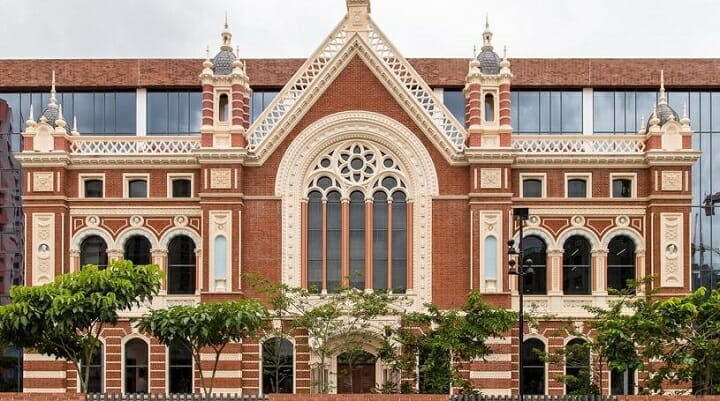 Dulwich College (Singapore) opened its state-of-the-art campus in August 2014 and has since established a strong reputation. The College is an international school with a British independent school ethos which draws upon 400 years of excellence, innovation, tradition and values and is proud to welcome over 50 nationalities. It is a co-educational day school, catering for students aged two to 18 in classes from toddler to Year 13.
The College is academically selective and follows an enhanced British curriculum adapted for the needs of our international student body. Students follow the IGCSE curriculum in Years 9, 10 and 11 and the IB Diploma Programme in Years 12 and 13. Continuing the tradition of excellence started by the founding school, Dulwich College in London, Dulwich College International graduates go on to study at leading universities in the UK, US and around the world.
Facilities
We have three libraries, a Performing Arts Centre with three theatres, three swimming pools, sports fields, roof-top gardens, gymnasiums, three dining rooms and two coffee shops. Every classroom at the College is spacious, bright, ventilated and well furnished. The Performing Arts Centre features science and IT laboratories, suites of music and art rooms and four design and technology workshops. The gymnasium includes a fitness, weights and conditioning room. The campus is designed to be green, natural, spacious and airy to enhance the learning experience.
Programmes Offered
The College offers a dual-language programme in English and Mandarin for students from toddler to Year 2 (aged two to seven) and daily Mandarin classes, streamed according to ability from the age of four. Additional modern foreign languages are offered in the Senior School. The close collaboration among the network of Colleges gives our students unique opportunities to participate in events and benefit from the group's relationships with leading educational and artistic organisations. The network enjoys an ongoing and strong partnership with Dulwich College in London.
The College's holistic education is complemented by rewarding co-curricular programmes. Students at Dulwich College (Singapore) are encouraged to participate in sporting competition and every child from the age of seven is taught a musical instrument. Drama and opportunities for public speaking feature heavily from an early age with students using the 700-seat Alleyn Theatre daily for assemblies, performances and more.
Admissions
We accept applications throughout the year. Apply at singapore.dulwich.org/admissions or email [email protected].
Fees
Check out the fees at singapore.dulwich.org/admissions.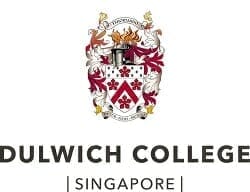 71 Bukit Batok West Avenue 8, Singapore, 658966
Email: [email protected]
Tel: +65 6890-1003
Website: https://singapore.dulwich.org
Facebook: dulwichcollegesingapore
Twitter: @DCSG_Dulwich
LinkedIn: dulwich-college-singapore
YouTube: dulwichcollegesingapore
YouKu: indulwich
Want to be listed on our website? Head over to this page to submit your info online!