A Quick Guide on How to Become a Pilot in the Philippines
Last Updated on 11 July 2022
Many young people in the Philippines dream of becoming the captain of a commercial airliner, which is a position that most pilots consider to be the peak of their career options. It takes years of study, a lot of certifications, and plenty of experience in the aviation industry to achieve such a goal. Still, there are many opportunities for pilots to fly a plane even at the beginning of their careers. As long as they get the right training, they can experience what it's like to control an aircraft and get a bird's eye view of their location. Also, they can choose from a wide selection of pilot schools, where they can study the basics of flying. Some of these programs even offer scholarships and secure jobs to students who can complete their training with flying colors.
From Graduating Senior High to Getting Into a Pilot School Program
First, it's important to know the minimum requirements for someone who aspires to become a pilot. Physical health, of course, is of utmost importance in the field, no matter where you plan to build your career. English proficiency is also a must, as pilots need to be able to communicate using the aircraft radio. In the Philippines, people as young as 16 years old can get a student pilot license, which is the most basic license that anyone should get if they intend to control an aircraft. This means that people who have the means to do so can get their license even before they finish their K-12 education programme.
Not everyone, however, is capable of supporting themselves through pilot school at that young age. If you want to take a more "traditional" route to become a pilot, you can do so by completing an aviation-related college course and perhaps finding employment in an aviation or logistics company. While working, you can funnel your earnings into supporting your pilot studies. Take note that a college degree is not a prerequisite for becoming a pilot – unless you're gunning for a position in one of the top airlines in the Philippines.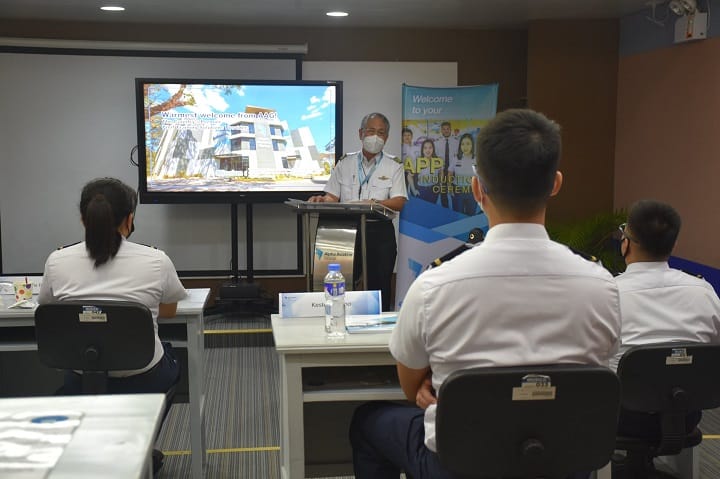 Alternatively, you can vie for a spot in a cadet pilot program where an airline can sponsor your pilot training. In exchange for getting into this highly competitive program, though, you'll need to sign up for a multi-year work agreement with the company. It's also an option to enter the military and train as a pilot for the Philippine Air Force. No matter where you plan to get your pilot education, you'll likely need to go through two phases of training: ground school where you'll study the academic aspects of piloting, and flight school where you'll start taking actual flying lessons.
Working and Training Your Way Up the Career Ladder
Once you get your student pilot license, you can fly an aircraft on your own and build your confidence as a budding pilot. After acquiring between 40 to 50 flight hours, you can level up to the next phase, which is getting your Private Pilot License (PPL). The PPL is the first internationally recognized license you'll get after completing your term as a student pilot. By earning your PPL, you can start flying an aircraft for your own business or leisure, though you're not allowed to receive compensation for your piloting skills.
If you want to turn flying into a profitable career, however, you need to advance to the next level and get a Commercial Pilot License (CPL). With this license, you can work as a pilot and take on paid jobs like instructing flight students, spraying solutions on plants for agricultural companies, transporting cargo, or piloting chartered flights.
Your next goal, then, can be to become an instrument-rated pilot. Instrument Training enables a pilot to fly a plane by using cockpit instruments with a high degree of precision. It's an essential skill for pilots who need to fly through harsh or low-visibility conditions. To get to this level, you need to pass an exam and complete a number of flight hours. Multi-engine Rating is another qualification that you can add to your name. This will enable you to fly bigger, multi-engine aircraft in case you want to work as a commercial airline pilot down the line. And if you are really keen on joining the airlines, a Type rating Course (example, on the Airbus A320) is the way to go as most airlines usually look for such qualification when they hire pilots. Pilots looking to get any of these qualifications can choose from various pilot schools in the Philippines.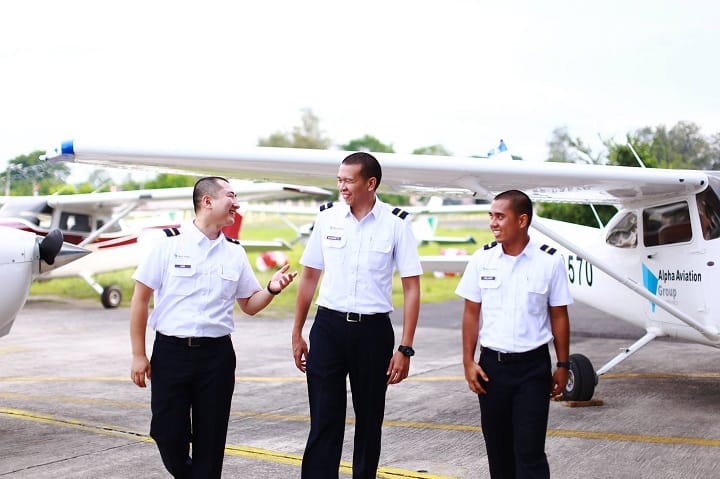 After getting all of these certifications, you can pursue a career as a commercial airline pilot and move up the ranks to finally command your own aircraft. As a prerequisite to this significant responsibility, you need to rack up 1,500 flying hours after getting your CPL and acquire an Airline Transport Pilot License (ATP). You can continue working on your piloting skills and credentials until the age of 67, which is the retirement age for pilots. It's also possible to look for post-retirement opportunities if you're capable of still taking to the skies after this period in your career.
There are many types of pilots, and the loftier one's aspirations are for their piloting profession, the longer they likely need to study and build their credentials so that they can reach the next career level. If you're an aspiring pilot based in the Philippines, you have to be prepared to climb up the career ladder. Rest assured, your efforts will be richly rewarded by a fulfilling profession.

Our aim is to help our children discover their talents, realise their full potential, and develop a passion for life-long learning.