Aeroviation Singapore is more than just a flight and aviation academy. We aspire to help individuals develop skills and competencies for their successful future careers in aviation. Aeroviation is the place where individuals could start their aviation journey from as young as 7 years old. We hope to groom young intellectuals to become accomplished professionals by taking command of their dreams as we guide them through this transformative learning experience.
Although Aeroviation has only been around for 1.5 years, more than 120 students have enrolled in the school. We are equipped with two flight simulators and various VR simulators.
Turn your dreams of flying to reality
We are the pioneers of the Recreational Pilot Programme in Singapore where students are able to get their license at 15 years old. We have made Singapore's youngest pilot at 15 years old and Singapore's youngest female pilot at 17. We also have the fastest record holder for SOLO flight at only 6 hours.
Programmes Offered
We are the only organisation in Singapore that offers aviation programmes for primary and secondary school students. We train them in flight simulators from young, unlike others who would only expose them to basic flight training devices. We believe in learning from mistakes and only then students would ace their training.
Recreational Pilot Programme (for 15 years old and above)
Our Recreational Pilot's Certificate is the ideal starting point for Pilot Training. Starting your flight training in a Light-Sport Aircraft (LSA) is the most efficient and cost-effective route for learning to fly. Whether you're training for fun or for a career in aviation, your Recreational Pilot Certificate should be your first goal.
Aviator Programme (for 7 to 12 years old and 13 to 17 years old)
In the aviator programme, students will have a balance of discovering and learning about general aviation knowledge and flight operations. They will be able to look forward to testing their piloting skills and learn to make takeoffs, climbs, glides, turns, descents, and landings on a Cessna 172 flight simulator. These manoeuvres speed up the in-aircraft as they progress on a higher level of the aviator programme.
Before You Sign Up
We offer FREE trial simulator sessions and consultation. This is a requirement for us to understand the individuals better.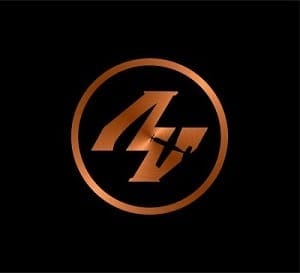 Aeroviation Singapore
Oxley Bizhub
63 Ubi Road 1
#01-50
Singapore 408728
Email: [email protected]
Tel: +65 96505564
Website: www.aeroviation.com
Facebook: aeroviationsg
YouTube: Aeroviation Singapore
Instagram: aeroviationsg
---
Want to be listed on our website? Head over to this page to submit your info online!