LiteracyPlus, the sparky English specialist that offers English Language and Literature programmes for children, has over 17 years of experience, impacting more than 150,000 students in over 145 schools.
Located at Holland Drive, the Centre has 9 classrooms catering to pupils from Nursery 2 to Secondary 1 levels.
Top 5 features of LiteracyPlus
1. Established and trusted English specialist (founded in 1997)
Endorsed by English Language Heads of Department in schools.
Very few of the well-known English Enrichment/Tuition Centres in Singapore also offer programmes to local schools. We conduct programmes both in Schools and at the LiteracyPlus Enrichment Centre.
Our English curriculum is current, comprehensive and in line with the MOE syllabus. Our programmes are in high demand by local kindergartens and primary schools.
Many of our Literature Appreciation Programmes are endorsed by the National Arts Council-Arts Education Programme (NAC-AEP)
2. LiteracyPlus is founded and helmed by Mrs June Imada Lee (B.A. English, M.A. Education), who is a Reading Specialist and U.S.-trained English Language & Literature teacher. A Past-President of The Society for Reading and Literacy (Singapore), Mrs Lee provides pedagogical leadership and support to our teachers.
3. Our teachers are NIE-trained and passionate about making English come alive in the classroom.
4. With small class sizes (max 10 students per class), our Centre classes offer personalised instruction.
5. Lessons take students beyond the classroom.
We engage students with interesting newspaper articles, videos, award-winning books, games, sharing sessions.
To build up students' oral skills, we have a Take 10 component in our lessons where teachers can engage students in class debates, language games, oral presentations on specific topics, etc.
Programmes Offered
Preschool Programmes – N2 to K2
Lay a strong foundation in reading
Promote phonemic awareness, blending and application of basic phonics rules
Instill in children a love for reading
Teach Reading Comprehension & Writing skills, as well as Vocabulary and Grammar in K2
Primary Programmes – Enhancing English Language Skills (P1 to P4)
provide a clear focus on Reading Comprehension, Writing and Cloze, combining systematic teaching of strategies and skills with regular practice
reinforce grammar basics and vocabulary
provide ample exam practice, covering every component of the English Papers
cater to varying abilities with differentiated approaches
offer personalised attention with small class sizes
provide engaging and interesting lessons that cultivate a love for learning beyond the classroom
monitor pupils' progress with reports sent to parents
Excel in the PSLE! (P5 & P6)
Comprehensive programme that prepares your child for the PSLE
Teaches skills and strategies to excel in the Writing, Reading Comprehension, Cloze and Oral components of the English Paper
Secondary Programmes – Enhancing English Language Skills (Sec 1)
Teach strategies for writing concise and well-structured summaries
Train students to analyse grammatical errors in given passages
Testimonial by Annie Lim, mother of Samuel Chan, New Town Primary School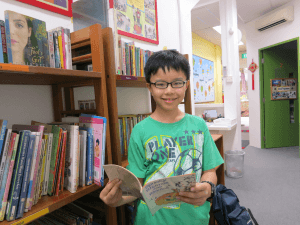 In July 2013, we enrolled Samuel at LiteracyPlus to improve his comprehension and writing skills. In just three months, we could see his improvement through his daily work and in his exam score. We also noticed improvement in his vocabulary! We are very happy with his progress.
LiteracyPlus has small class sizes and the teacher is able to give each child personal attention. Samuel always looks forward to lessons at the Centre, and he enjoys Ms Tan's fun and interesting teaching methods. He shared that Ms Tan is patient and nice in class, and she even encourages him to help others and work as a team.
When Samuel was hospitalised, we were surprised and appreciative when Ms Tan called to show her concern. We are very grateful and happy that LiteracyPlus teachers are genuinely interested in their students' studies and welfare.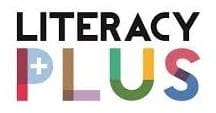 LiteracyPlus Centre
41 Holland Drive #01-21 Singapore 270041
Tel: (65) 6777-2468
Email: [email protected]
Web: www.literacyplus.com.sg
---
Want to be listed on our website? Head over to this page to submit your info online!