Our aim at Global Art Malaysia is to unlock the hidden potential of being able to see and process visually, and then interpreting what was seen in an aesthetic work of art.
Art enhances creativity in children allowing them to learn, to explore and to discover new 'frontiers' of thinking and doing things differently!
Since 1999, Global Art Creative Learning Methodology have been nurturing and developing children's creativity throughout the world.
Through our art enrichment programmes in our inspired learning setting and environment, learners will improve and reinforce their discipline of learning, creative expression and artistic abilities, optimising their learning experience and inner potential in life.
Programmes Offered
Handicraft (age 4 & above)
A series of fun educational arts and crafts projects, exploring the knowledge, techniques and skill to produce decoration and multipurpose products.
G-Clay (age 4 & above)
Our soft and bright coloured clay is a fun medium for children to be imaginative by building 3D model, here they will explore clay through many different hand-building knowledge and techniques.
Glass Painting (age 5 & above)
Turn your glasswares and wood subjects into exquisite works of art by using the finest glass painting materials. Our glass painting projects are beautiful to decorate and practical to be used.
Cartoons & Comics (age 7 & above)
Develop original cartoon/comic characters and strips by telling your own stories through character development, expression and background design.
Acrylic Painting (age 10 – 12)
Welcome to the wonderful world of acrylic painting, explore & learn the very versatile method of painting with a variety of brush strokes.
Art should have a special place in our educational system if that system is truly dedicated to explore and develop the human intellect and creativity.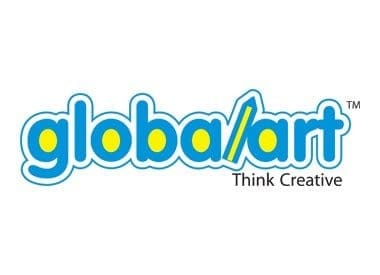 Global Art Malaysia
Block H-09-3, SetiaWalk,
Persiaran Wawasan, Pusat Bandar Puchong,
47160 Puchong, Selangor
Tel: (603) 5879 1538
Website: my.globalart.world
Facebook: GlobalArtHQ
Twitter: GlobalArt_HQ
YouTube: Global Art
---
Want to be listed on our website? Head over to this page to submit your info online!