Abrakadoodle Art Studio was established in 2002 by noted educator/award-winning franchise developer Mary Rogers, M.Ed. and Rosemarie Hartnett. Their goal was to expand art choices, making programmes more comprehensive by engaging students in a broad landscape of activities such as painting, collage, sculpture, mosaics, digital design and more. Research shows that the benefits of early arts education extend way beyond providing a creative outlet for children. Skills developed through arts education can include creative problem solving, focus, risk taking, and self-discipline. The arts help children develop such literacy skills as reading, writing, speaking, and listening.
Abrakadoodle provides the art tools, curriculum, and well-trained teachers to ensure that the programme stays at the cutting edge. Innovation takes center stage at this company, whose leader Mary Rogers is the first woman to create two successful national education franchise businesses. She co-founded COMPUTERTOTS in the 1980's, which blossomed across USA and included programmes in eleven countries providing programmes to more than a million children.
Abrakadoodle began expanding across America in 2004 and has rapidly grown to be the leader in children's art education. Part of its rapid success can be attributed to its comprehensive curriculum, extensive training programme and a sophisticated, resource-rich, interactive intranet that provides Abrakadoodle Directors with ongoing, online training and support, product information and marketing tools to help them expand Abrakadoodle programmes. From its Artists of Distinction programme to its enchanting programme offerings, Abrakadoodle is making magic in the field of children's art education.
Art Classes, Art Camps and Art Parties
The Abrakadoodle art education programme is one of the most popular creativity programmes in the world. Abrakadoodle provides innovative art classes, art camps and art parties to hundreds of thousands of children, ages 20 months to 12 years old, across United States at schools, community clubs and other convenient locations since 2003. In Abrakadoodle art classes and programmes, children:
Enhance their Creativity,
Build Self-Confidence and Expression,
Develop New skills,
Learn to Appreciate Artists and Artist styles,
Demonstrate Art techniques,
Explore Creative Art materials, and
Design Original Artwork!
The imaginative Abrakadoodle art education curriculum was developed by artists and educators and exceeds US National Standards for Visual Arts Education. Each art class offers a unique educational experience. And each child's art is as original as he or she is! Singapore has the privilege to be the first international site to benefit from this popular programme.
Programmes Offered
Abrakadoodle takes an enlightened perspective to expanding children's creativity and their knowledge of the world of art, colour, form and design. We believe in a multi-arts approach to creativity, offering classes and programmes featuring painting, sculpture, collage, mosaics, sketching and more. These programmes not only ignite a child's imagination, but they also build art knowledge, artistic techniques, fine motor skills, language, cognitive skills and confidence. With more than 1,200 Abrakadoodle lessons in our curriculum, Abrakadoodle art education programmes are always new and exciting!
Art Classes
Our popular art programmes for children, including ongoing classes such as Twoosy Doodlers, Mini Doodlers and Doodlers and specialty classes such as Kids on Canvas, introduce new techniques and artistic styles and make use of high quality materials through a partnership with Crayola. Our art classes foster creativity and the development of new skills while using a variety of artistic tools and materials. Each lesson introduces new techniques and artistic styles. Contemporary and master artists share their talents through our Artist of Distinction Programme. These exceptional artists help us to understand their specialties in paint, sculpture, fabric, design and more through Abrakadoodle's unique mentoring programme. Classes are offered as an extra-curricular activity at schools and convenient community locations.
Outsourced Art Education
Every school can offer a quality art education programme through Abrakadoodle's Outsourced Art Education. Our integrated programme for elementary and early childhood environments becomes part of your school's academic offering. Abrakadoodle provides a trained teacher who becomes an adjunct member of your faculty as well as our comprehensive curriculum. Our Outsourced Art Education Curriculum focuses upon the elements of art, artist techniques, art history, artist styles and the sequential development of skills. The curriculum exceeds the U.S. National Standards for Visual Arts Education so you can feel confident that your students are learning through a quality standards-based curriculum.
Art Camps
Our very popular art camps provide up to 15 hours of art lessons, activities, games, music and more. Our art camps are offered during summer vacation or other school breaks at schools and community locations. Children enter a creative and magical world where they create, design, explore and use their imaginations. Adventures include a voyage to Pirate Island, a Wild 'N Wacky Art Show, a trip to the Wild West or many more imaginative explorations.
Art Parties and Special Events
A great way to introduce Abrakadoodle to friends and family is to host an Abrakadoodle party or special event. We provide a party-wise teacher, fun activities, art materials and a masterpiece for each child to take home! Choose one of our popular themes or we can create an activity for you!
5 Reasons to Abrakadoodle!
It's fun!
Children love Abrakadoodle art classes and programmes because they engage their minds, inspire their creativity and develop new skills.
It develops skills!
Abrakadoodle helps develop creative and academic skills that are related to school success. Researchers and prominent thinkers are telling us that children who participate in quality art classes and programmes are more successful in school and in life.
It encourages craftsmanship!
Children learn how to engage in the creative art process and focus on quality task performance whether learning about techniques of the master artists or developing a personal artistic style.
It builds self-confidence and expression!
Abrakadoodle art classes afford children the ability to convey their ideas, perceptions and feelings creatively, giving children enormous satisfaction while building self-confidence.
It's always new!
Each Abrakadoodle art class introduces new ideas while exploring a variety of materials and creative techniques such as painting, foil embossing, sculpture, mosaics and more!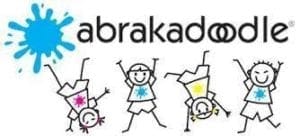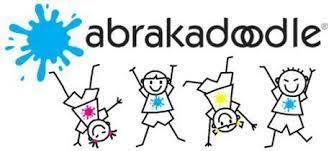 Abrakadoodle Art Studio
Facebook: abrakadoodle.sg
Instagram: Abrakadoodle-art-studio-for-kids-singapore
Abrakadoodle - Branch Locations
Location
Address
Phone Number
Email
Bukit Timah
10 Jalan Serene, #01-09/10, Serene Centre, Singapore 258748
+65 6763 9219
[email protected]
Hougang
1187 Upper Serangoon Road, #01-40 The Midtown, Singapore 533971
+65 6909 8756
[email protected]
Jurong
(By appointment only)
Lakepoint Condominium, 4 Lakepoint Drive #01-27, Singapore 648924
+65 96936515 / 98717594
[email protected]
Marine Parade
112 East Coast Road, #03-11, I12 Katong, Singapore 428802
+65 6440 9916
[email protected]
---
Want to be listed on our website? Head over to this page to submit your info online!