The Complete Presentation and Public Speaking/Speech Course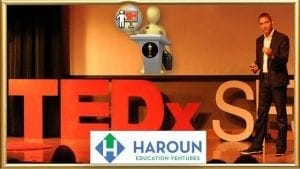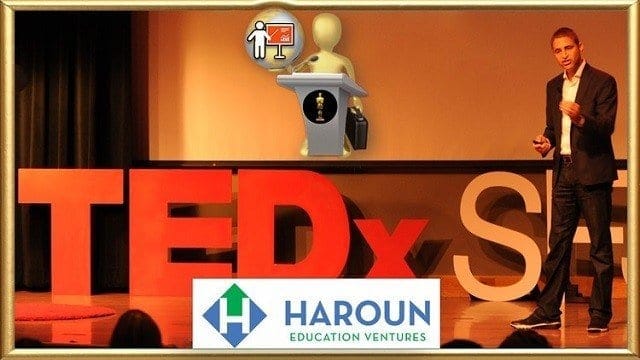 Life often comes down to a few short moments and giving a perfect speech or presentation can change your life and the lives of countless others.
The complete presentation and public speaking course includes 25 speech/presentation guide books and well over 50 presentations templates. It is based on Chris Haroun's 25 years of experience presenting at keynote speaker events, a TEDx Talk, raising money investor presentations, lecturing at Stanford, McGill University, The Hult International School of Business, Berkeley, San Francisco State University, wedding speeches, panel discussions, conferences, being an MC, best man speech, online presentations, interviews, sales presentations, receiving and giving awards speeches, giving toasts, being put on the spot to speak with no preparation, media interviews with Forbes and other publications, university graduation convocation keynote speeches, many international speeches, board meeting presentations, group presentations, motivational speeches, business keynote speeches, etc.
Course Duration
16 hours on-demand video
Course Outline
There are 12 parts (called "Acts") in this comprehensive and enjoyable speech/presentation/public speaking course with many exercises, examples and templates to help you work smarter and not harder when making your speech.
Act 1: Audience
We will identify with the audience (your customer/target market).
Act 2: Purpose
We begin with the end goal in mind of your speech.
Act 3: Content
We will thoroughly cover what to include in our speech and how to structure it.
Act 4: Slides
We will discuss making incredible slides using many proven examples and more than 10 different presentation products from PowerPoint to Keynote and many more.
Act 5: Confidence
We will learn how to be in peak confidence mode for your speech!
Act 6: Delivery
We will discuss how to deliver your masterpiece and using the best body language.
Act 7: Questions
How to ace the Q&A session of your speech and answer literally any question.
Act 8: Preparation
How to prepare and be aware so you can deliver a perfect presentation.
Act 9: Appearance
What to wear + nutrition tips and more.
Act 10: Post Presentation To Dos
We will ensure that your speech goals are met.
Act 11: 25 Presentation Guides
Access to 25 speech guides and well over 50 slide templates for every type of presentation/speech/public speaking occasion.
Act 12: Resources
Additional materials to help you work smarter and not harder.
Course Outcome
From page to stage; you learn everything (yes everything) you need to know about giving a GREAT speech for business and personal presentations.
How to Enroll
To enroll for this course, visit this page.

Udemy is an online learning and teaching marketplace with over 80000 courses and 24 million students.