Sonata Dancewear International Student Scholarship
Fast Facts
The Sonata Dancewear International Student Scholarship provides support, encouragement and expended opportunities to young dancers who are talented and passionate for dance. We are looking for students who possess outstanding dance achievements and want to pursue dance as a career. We are not only considering those who accomplish exceptionally in the performing arts, but also a great personality that fits and complement with the Sonata brand. Every year, Sonata Dancewear offers 5 individual scholarships to students from Singapore as well as an international student.
Each Sonata Scholar will receive sponsored value credit that can be used to purchase Sonata Dancewear products.
Application Procedures
Those eligible for the scholarship are required to email their personal details and attached a short video of themselves to [email protected].
The video length should only be kept to maximum 2 minutes long (any video longer than 2 mins, we will only evaluate the first 2 mins of the video).
The video should not include non-applicants.
The video should include at least one-and-a-half minutes of dancing in a studio or stage setting with music.
The video should include at least 20 seconds of speech. Video should give a brief description of yourself as well as a chance for you to show us your abilities and the accomplishments that you have achieved in dance.
Video submitted does not need to be in high resolution or professionally taken. But please ensure we are able to hear and see the video clearly.
Entries that do not have a video will not be accepted.
Shortlisted applicants will go through the panel of judges where they will consider all aspects of the dancer, eg. dance background, competition experience, personality, etc.
Selected applicants may be called for an interview with these acclaimed judges, if it is required to obtain more information and get to know you better.
Please include these personal details when submitting your application:
Full Name
Contact Number
Date of Birth
Address
Email Address
School
Dance School or Ballet Studio you train at:
Exam Body and highest grade achievement:
Other types of dance that you do
Dance Achievements
Recent Competitions/Performances
Other Dance Involvements
Personal Goals (What do you see yourself doing as a career?)
How did you know of the Sonata Student Scholarship?
Eligibility
Young dancers with ballet background, who have performed and accomplished outstanding dance achievements.
Age between 13 years to 18 years old.
Currently learning ballet at a dance school or studio.
Both female and male dancers are welcome to apply.
Have participated in dance performances and competitions.
Value of Award
Sonata will sponsor S$1,000 worth of dance products to each selected scholars.
The sponsored value will be credited into their Sonata account and these credits can only be spent on Sonata dance products.
The method and extent of feature on the dancers will be according to Sonata Dancewear discretion.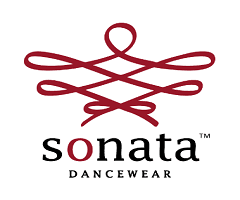 Sonata Dancewear
25 Kaki Bukit Crescent, #02-00
Singapore 416256
Tel: (65) 6842 3048
Fax: (65) 6842 3039
Email: [email protected]
Web: www.sonata-dancewear.com
Facebook: Sonata
YouTube: TheSonataDancewear
Pinterest: sonatadance
Instagram: sonatadancewear