Fast Facts
PSC scholarships are for outstanding young men and women who want to serve Singapore and Singaporeans, through a fulfilling and rewarding career in the Civil Service. PSC scholarships are awarded based on merit – the PSC does not have a cap on the number of scholarships awarded annually.
The wide range of PSC scholarships offer three main career paths – Public Administration, Professional Service and Uniformed Service.
Public Administration
As a PSC Scholarship holder, you will be emplaced on the Public Service Leadership Programme upon graduation and groomed for generalist or sectoral leadership positions within the Public Service. Depending on the Public Service's manpower needs and your suitability, you can start your career at an appropriate agency.
Professional Service
The Professional route is for those with a clear interest in a specific scheme of service within the Civil Service. You will be offered a PSC Scholarship "tied" to the Foreign, Legal or Teaching Service. After graduation, you will join the respective agencies – the Ministry of Foreign Affairs, the Singapore Legal Service or the Ministry of Education.
Upon graduation, if tied to the Foreign or Teaching Service, you will be considered for the Public Service Leadership (PSL) Programme. The PSL Programme is not applicable to the Legal Service. Scholarship holders tied to the Legal Service will embark on a career in the Singapore Legal Service upon graduation. They will participate in the administration of justice and be in a position to advance the rule of law in Singapore.
If you are keen to pursue a career in the public healthcare sector, you can be considered for the PSC Scholarship (Medicine) or PSC Scholarship (Dentistry). These scholarships are offered as mid-term scholarships and are available to local Medicine and Dentistry undergraduates, as well as to those currently pursuing their Doctor of Medicine (MD) studies at Duke-NUS Medical School.
Uniformed Service
The SAF Scholarship
The Singapore Armed Forces Scholarship (The SAF Scholarship) is awarded to only a few outstanding candidates each year, who see honour in serving and defending the country.
Being awarded The SAF Scholarship opens the door for you to embark on a meaningful and exciting military career with the SAF. You will be given command appointments, where you will lead men – regulars and national servicemen – through tough training and challenging operations, to safeguard our peace and security. You will also take on staff appointments, where you will play the role of a force planner, a military strategist or a defence diplomat for the SAF. You will have opportunities to attend academic and military courses, both locally and overseas. You will see yourself grow professionally, and as a leader and a thinker.
As a recipient of The SAF Scholarship, you will be fully sponsored to pursue an undergraduate degree in an overseas university. You will receive full pay and allowances while studying. During university vacations, you will be attached to local or foreign military units.
Find out more about The SAF Scholarship and other scholarships offered by the Ministry of Defence from its website.
The SPF Scholarship
The Singapore Police Force Scholarship (The SPF Scholarship) is awarded only to the few outstanding candidates who have shown outstanding academic performance and leadership qualities, with a strong desire to serve in the Singapore Police Force.
As a recipient of The SPF Scholarship, you will start your journey in world-renowned universities and experience living abroad independently. When you return, you will have unique opportunities to be involved in shaping policies to tackle real-life law and order, safety and security challenges that confront our society and play an integral role in protecting our country, community and loved ones.
As a leader, your determination to make a difference will change and inspire the lives of many!
Find out more about The SPF Scholarship and other scholarships offered by the Ministry of Home Affairs from its website.
President's Scholarship
The President's Scholarship is widely regarded as Singapore's most prestigious undergraduate scholarship. The scholarship is awarded to students who have gone beyond excellence in academic pursuits and co-curricular activities to distinguish themselves. In awarding the President's Scholarship, the PSC looks for outstanding young men and women with a strong ethos for Public Service, sound character and a dedication to improving the lives of Singaporeans.
The President's Scholarship is awarded on top of another Public Sector scholarship.
Eligibility
You should be a Singapore Citizen or a Singapore Permanent Resident who will take up Singapore Citizenship.
Undergraduate Scholarships
You should have pre-university qualifications, or receive your final results within two months from the application closing date.
For mid-term scholarships, you need at least one semester of university results and should apply before the final year of your undergraduate studies.
Students with A levels should generally offer at least 10 Academic Units (AUs). General Paper (GP), Project Work (PW), Mother Tongue Language (MTL) at A-level or Higher MTL at O-level, and other H1 subjects are considered as 1 AU. H2 subjects, including Knowledge and Inquiry (KI), are considered as 2 AUs. H3 subjects are considered as 1 AU.
Applicants with H3 subjects will not be considered favourably over others, as H3 subjects only serve to provide an indication of the students' interest and aptitude in a particular area.
Students with qualifications other than A levels, such as the International Baccalaureate (IB), NUS High School and polytechnic diplomas are also eligible to be considered for PSC scholarships.

PSC Master's Scholarship
You can be a current undergraduate or have no more than 3 years of working experience. Public officers are not eligible and can contact their agencies for post-graduate sponsorship opportunities.
Course of Study
Scholarship holders 'tied' to the Foreign Service may read most subjects in reputable overseas universities including those in China, France, Germany and Japan. If you choose to pursue a degree in Law, you will not be called to the Bar while serving in the Ministry of Foreign Affairs.
For the Legal Service, 'tied' scholarship holders may read Law at the National University of Singapore, the Singapore Management University and selected universities in Australia, the United Kingdom and the United States.
If 'tied' to the Teaching Service, scholarship holders may read any of the following teaching subjects:
Languages: English, Mother Tongue and Foreign Languages (French, German and Japanese)
Humanities and Social Sciences: Geography, History, Literature, Economics, Political Science, Philosophy, Sociology, Asian Studies, European Studies, American Studies
Music and Fine Arts
Sciences: Biology, Chemistry, Life Sciences and Physics
Mathematics
Physical Education and Sports
PSC scholarships are for outstanding young men and women who want to serve Singapore.
Application Deadlines
15 Mar 2018
PSC Undergraduate Scholarships
30 Apr 2018
PSC Master's Scholarships
30 Apr 2018
PSC Mid-Term Scholarships
Bond Requirements
The bond period for the PSC scholarships (including the PSC Mid-Term Scholarship) is dependent on the country of study for the undergraduate degree.
Singapore: 4 years
Non-English speaking countries, such as China, France, Germany, Japan, etc: 5 years
English-speaking countries: 6 years
As for the PSC Masters Scholarship, it has a bond period of three years and study duration of up to two years at local or overseas universities.
Application Process
For details on the application process and account registration, please visit the PSC Gateway Applicaton Portal.
For further enquiries, please feel free to send your questions to [email protected].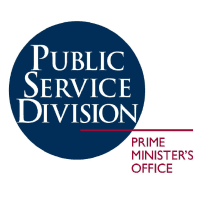 Public Service Division
National Library Building
100 Victoria Street
#08-01
Singapore 188064
Tel: (65) 6338 6000
Email: [email protected]
Web: www.pscgateway.gov.sg