Fast Facts
JSSL FC Singapore is offering 30 scholarships to local Singaporean players from 6 to 14 years old. The scholarships will include i) 4 weekly training sessions; ii) league competitions in the JSSL Super Leagues; iii) tournament exposure in Singapore at the JSSL International 7's and internationally in overseas tournaments like the Gothia World Youth Cup in Sweden; iv) playing and training kit; for the entire 10 month season starting in September.
Value of Award
JSSL's investment for 30 scholars for the season is in excess of S$50,000.
Selection Criteria
JSSL FC is looking to groom the future stars of Singapore. To help achieve our goal, scholarships will be awarded to the two best local players, both boys and girls, in each age group. Players will be part of the successful JSSL Elite programme.
A JSSL FC Scholarship would entail free participation within the JSSL Elite programme as well as JSSL Leagues for one season. Successful candidates would receive JSSL Elite Training and Match Kits, as well as the full experience and benefits of the programme.
When they are in the programme, deserving players would be brought along to both local and international tournament teams, including Gothia Cup in Gothenburg, Sweden.
JSSL FC will be selecting based on the following criteria:
Playing ability: Players must be of a level higher than the respective Elite Group average
Attitude: Players must possess characteristics as stated within the JSSL P.R.I.D.E values
Commitment: Players are expected to be committed to all trainings and games
Must be a Singaporean Citizen or Permanent Resident

Player is not already part of the JSSL Programme – Only applies to NEW players
Age Groups:
6s / 2011 (Boys)
7s / 2010 (Boys)
8s / 2009 (Boys & Girls)
9s / 2008 (Boys)
10s / 2007 (Boys & Girls)
11s / 2006 (Boys)
12s / 2005 (Boys & Girls)
14s / 2004 (Boys & Girls)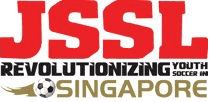 JSSL FC Singapore
19 Palm Grove Avenue
Singapore 547315
Contact Person: Harvey Davis
Tel: (+65) 9168 3324
Email: [email protected]
Website: jssl-singapore.com
Facebook: jsslsingapore
YouTube: jsslsingapore