My Teaching Journey – Dr Yew Yong Kin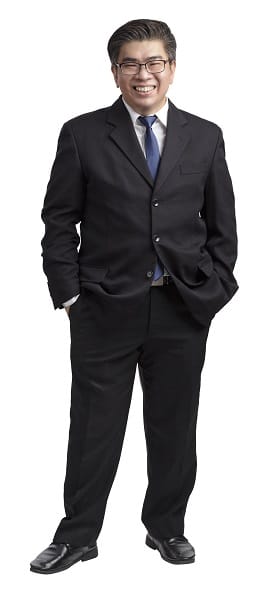 Name: Yew Yong Kin
Name of institution: Management Development Institute of Singapore (MDIS)
Role: Teacher/Lecturer
What inspired you to become an educator?
The idea of getting into teaching started from the time when I was co-supervising final year project students during my postgraduation years. That was the time when I start to realise that I could learn faster when I am helping the students with a new topic at the same time. The interest in learning how to learn a new topic in the easiest way that got me engrossed so much that I started to read up articles on how the mind learns a new trick, and some learning strategies as well. All of these have snowballed into the idea of pursuing a career in teaching.
Nowadays, there is a great sense of satisfaction when I see someone achieve their potential through my guidance – this keeps me motivated on my teaching journey as a lecturer at the MDIS School of Engineering.
What are the qualifications needed for this role?
In order to be able to guide and facilitate the learning experience of students, one must have a strong foundation in fundamental knowledge as well as have an extensive insight on the relevant topics. Therefore, a PhD qualification is desirable for those seeking to become a teacher/lecturer in the future.
The learning behaviour of the new generation has changed over the years, and the COVID-19 pandemic has accelerated the shift in behaviour, either willingly or unwillingly. In order to cope with the ever-changing environment, a teacher has to lead by example and practice the lifelong learning motto.
Tell us about your teaching experience.
My teaching journey started from the early years of my university life. I became a home tutor to earn some pocket money so that I could travel. It was all out of fun at that time.
However, the seed had sown into a longer-term career now. I have taught different engineering modules over the years in MDIS, ranging from fundamental physics to the application of engineering analysis and design.
What is the best part about your job?
My teaching journey has been mostly fun explorations. I have met diverse groups of people of different age, nationality, and background. The most exhilarating part of the interaction is when our relationship develops from one of formal teacher and student dynamics to becoming friends when they graduate from the institute. The institute has truly become the melting of ideas and inspirations for us.
What are some of the biggest challenges you face in the course of your work? How do you deal with them?
One of the biggest challenges in my work is to manage the expectations of the students, parents and the institute. Each party has their own needs and interests that determine their decision and actions. As an intermediary, I have to understand them and try to connect everyone so that there would be constant communications. Once there is transparency, everyone would be more willing to sacrifice to achieve the common aims and goals.
What advice do you have for parents who wish to enrol their child in your institution?
If I had one advice I would have to give to the parents, I would ask them to let their child explore his/her potential through the fun of learning. Letting your child try out and experience a wide array of subjects to learn – from technical ones like mathematics to the arts such as literature, enables them to explore what are their strengths and where their passion lies.
Parents should put their trust in their own child and the path he/she has chosen. My experience has told me that without trying, you won't know your true potential.
With the COVID-19 virus raging out there and schools are forced to conduct home-based learning, how are you dealing with the situation to ensure that your students' learning stays on track?
Throughout the pandemic, our communication with students has changed drastically. Therefore, the teaching pedagogies would have to change as well to suit the need of the students. For me, I have shifted towards a self-learning strategy for the students.
The students would be continuously assessed in-class with quizzes and off-class in the form of homework. The progress of the students would be tracked by individual discussions or interviews. Extra learning materials would also be prepared to broaden the knowledge of the students and to maintain their interest in the module.
Keen to share your teaching experience? Head over to this page to submit it online! https://parentsguide.asia/my-teaching-mentoring-journey

A big fan of MOOC, I am intrigued by how technology has transformed education and makes learning fun again.