My Teaching Journey – Jayden Lim
Last Updated on 18 June 2023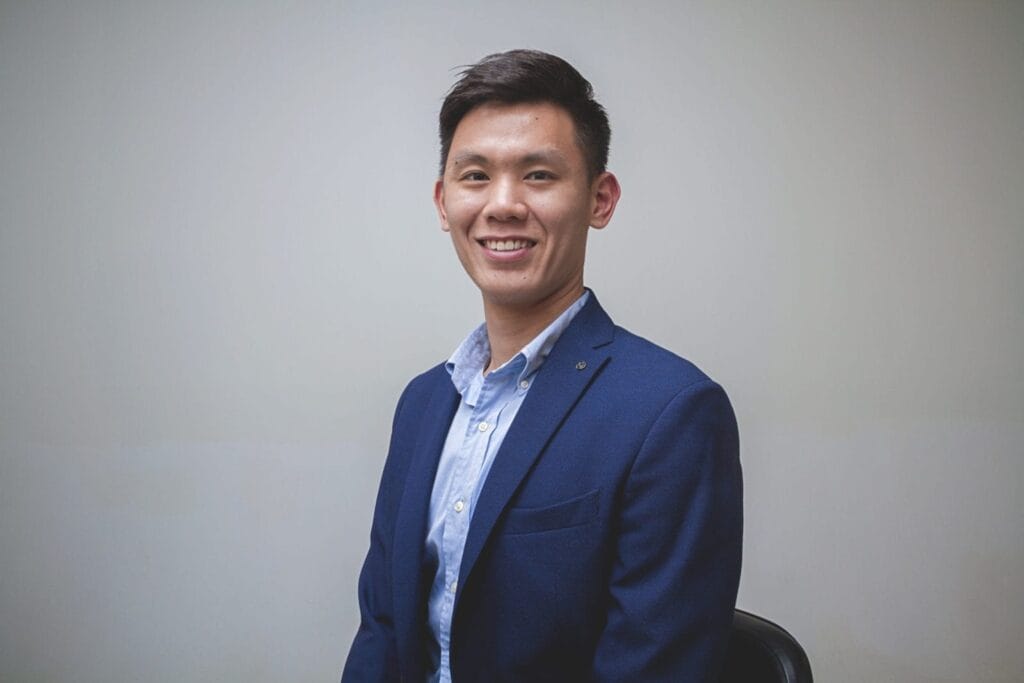 Name: Jayden Lim
Name of institution: eduSpace Learning Centre
Role: Math Specialist
What made you choose to become a tutor?
I developed the passion to teach since secondary school. At that time, as I was often top in class, my peers would approach me for help in their studies. As I taught and guided them in their work, they too did well in their examinations and this gave me a great sense of satisfaction. The joy in seeing how others achieve their potential through my guidance stirred in me the desire to become a teacher. This form of satisfaction is not what money can buy.
Besides that, I am a sportsman. I love to motivate my team members and challenge them to push their limits. I believe that one should not give up when faced with challenges. I stand firm in these beliefs and do likewise to my students in encouraging them to press on and never give up. A teacher does not only need to be good in teaching but also be a good motivator to the students. Therefore, I want to teach and motivate my students.
What are the attributes needed for this role?
Besides having a high academic qualification, I believe that a tutor needs to be patient, caring, understanding towards the students and being willing to be a friend to the students. These would help in developing a healthy and trusting relationship with the students.
Tell us about your teaching experience.
I started teaching when I was in National Service during 2011. I have taught as a tutor in eduSpace for five years and I specialise in teaching lower secondary elementary math. Numerous students have shown remarkable improvements in their results under my care and grown to love mathematics more. Prior to this, I have also taught for a year in a government aided secondary school.
What are some of the biggest challenges you face in the course of your work? How do you deal with them?
The biggest challenge I face is to find the appropriate instructional strategy to teach my students. As some students may not be used to my way of teaching, I would try to cater to their needs by understanding their learning styles and employing varied instructional strategies to help them learn better. At times, I will design different methods to teach a word problem so that all the students can understand and learn through their own learning styles.
What do you think makes your organisation a popular choice among parents?
eduSpace is a popular choice among students as we are a team of friendly and energetic tutors who seek not just to teach our students but also to make them feel at ease in learning. We seek to know our students better through listening to them and their parents' feedback and show care towards them. As we believe in the holistic development of a child, we do provide advice when students approach us with concerns regarding their CCAs and other struggles they face in life. We firmly believe that the best teachers teach from the heart, not from the books. Therefore, we communicate closely with our students and parents to develop a trusting relationship. When parents see our concern for their children, they too are able to work with us in supporting their children.
What advice do you have for parents who wish to enrol their child in your institution?
I strongly encourage parents to bring their children to try out the trial lesson. The trial lesson is free of charge and students get to experience how learning can be fun and simple. Just bring your child's examination papers along during the trial lesson and our team of dedicated tutors will be able to provide you with professional advice on how best we can help your child. Take the first step and experience the difference in eduSpace!
Keen to share your teaching journey with our community? Simply complete our online questionnaire!

Community Ambassador; as someone who was raised in a rather privileged family, I hope to address the inequity in educational outcomes based on the circumstance of birth. Bounced around between Australia and Singapore a fair bit.