My Teaching Journey – Lawrence Lau
Last Updated on 18 June 2023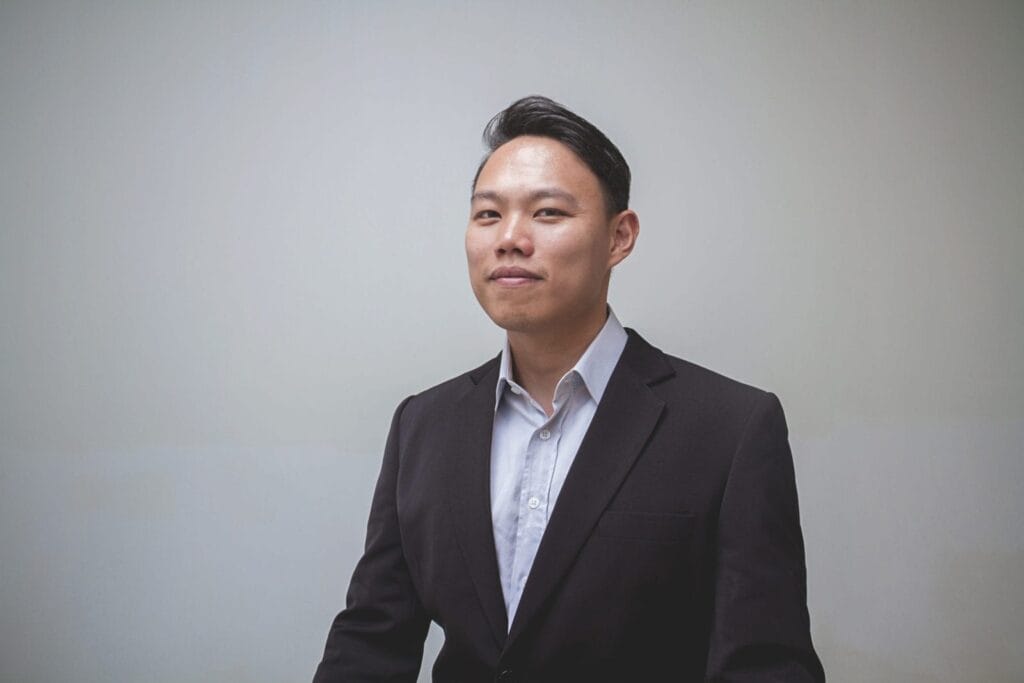 Name: Lawrence Lau
Name of institution: eduSpace Learning Centre
Role: Founder
What made you choose to become a tutor?
Frankly speaking, I have never thought of becoming a teacher. During my university days, I started to give 1-1 home tuition to earn allowance for my living expenses. However, after teaching for some time, I started to enjoy teaching and feel a great sense of satisfaction when my students improved. It is the little things such as the expression they gave when they finally understand the concept, being able to apply what they have learned in either their examinations or drawing connection to their daily lives, that motivates me as a teacher. I guess the most important reason I chose to become a teacher is that I know I can make a change in this role.
What are the attributes needed for this role?
I feel that a teacher needs to lead by example. To instill a positive change in your student would require a positive teacher. A positive teacher is engaging, approachable, patient and able to motivate the students. The positive teacher finds all ways to make the lesson interesting, simplify the complex theories and deliver it in the most memorable way. I'm sure many would agree that you still cannot forget some concepts your teachers taught in a funny or interesting way.
Tell us about your teaching experience.
I have over 10 years of teaching experience in Science, ranging from Primary to Secondary level. In eduSpace, I specialise in teaching science to graduating PSLE, Secondary 2 streaming, O level Physics and Chemistry classes.
It is enjoyable to relate science such as biology, physics and chemistry in the classroom to our daily lives. Students draw the connection between what they have learned in my classes to their own experiences, making learning more enjoyable and thus the knowledge gained is more lasting. In eduSpace, we truly believe that learning has to be fun, useful and applicable outside the classroom as well.
What are some of the biggest challenges you face in the course of your work? How do you deal with them?
The most challenging part would be dealing with students who are not motivated. Managing expectations and building trust between a teacher and the students and similarly with the parents can be challenging.
I would first find out and understand the students' motivation. From this, I would use different ways of teaching to trigger their interest. I strongly believe that a student who becomes motivated then stands a chance to improve. Furthermore, a good balance of strictness and friendliness must be maintain to stir the correct behaviour.
Also, it is important to maintain communication with parents to manage expectation and to provide positive feedback and solution to their children's progress.
To build a strong and lasting relationship, I firmly believe that consistency and professionalism are the key principles.
What do you think makes your organisation a popular choice among parents?
We have an amazing vision coupled with the right resources and expertise. We believe that every child can learn and has the potential to excel. Our resources are up-to-date and in line with the MOE curriculum and customised to suit the differing abilities of the students to level them up. Most importantly, we have a pool of committed tutors who possess many years of experience in teaching and are willing to go the extra mile to assist our students. Many of our ex-students have commented that they were touched by the dedication of the teachers in eduSpace. Furthermore, the classroom environment is also extremely conducive for teaching and learning.
What advice do you have for parents who wish to enrol their child in your institution?
Sign your child up for a free trial class. Bring along your child's past year examination papers or assignments and show them to our teachers. We'll be happy to advise you on how best we can help! Take the first step and experience the difference in eduSpace!
Keen to share your teaching journey with our community? Simply complete our online questionnaire!

Community Ambassador; as someone who was raised in a rather privileged family, I hope to address the inequity in educational outcomes based on the circumstance of birth. Bounced around between Australia and Singapore a fair bit.