Preparing Your Older Child for a Great Career in the Future
Last Updated on 11 December 2022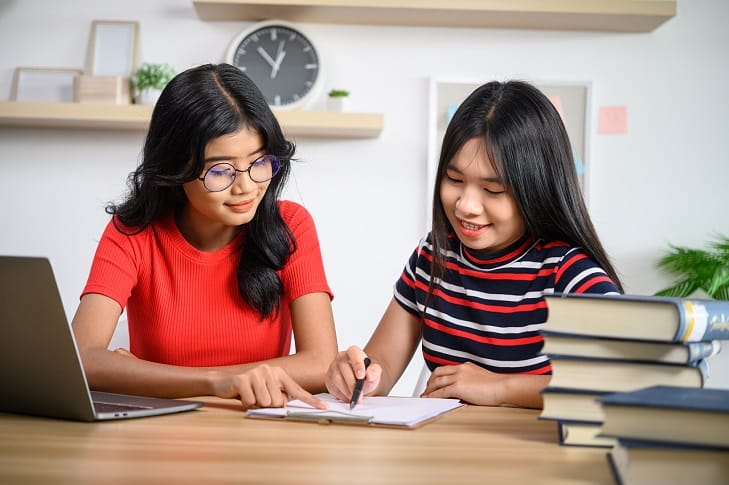 Planning for a future career is a major concern for many teens and also for parents of teenage children in Singapore. As young people learn more about what they're good at and what interests them, they'll naturally start wondering about what career paths these interests might lead them down. For their part, parents want to do all they can to ensure their children's happiness and success in life, even as those children grow up and gradually become more independent.
Parenting a teenage child is a delicate balance between extending a helping hand and allowing them to figure things out on their own. This balanced approach is especially important when it comes to career planning, as teenagers most benefit from parental support that empowers them to make their own decisions. If you're currently parenting a teenager yourself, you'll want to read through the following tips on preparing them for a successful future career:
Help Them Nurture Their Skills and Interests
The teenage years are an exciting, eventful time, often comprising some of the most memorable years of an individual's life. Kids generally spend this period discovering what they're good at, what makes them happy and what they're interested in or even passionate about. And in most cases, the attitudes and skills people pick up in these critical years go on to shape who they become as adults and what they do in later life.
In light of this, one of the best ways to start setting your teen up for a great career is to encourage them to build on the interests and skills that they find most fulfilling. Encourage them to explore co-curricular clubs, volunteering opportunities and other activities that will help them explore these capabilities to the fullest. And if your child doesn't have a solid idea of what they like to do yet, urge them to reflect upon it and share their thoughts with you.
Short training programmes and certification courses are especially good opportunities for teens to discover how they might turn their interests into careers. Go online with your teen and look up short courses sponsored by the government or by private organisations and you'll probably be surprised by the wealth of options currently available. Some SkillsFuture courses Singapore youth can benefit from attending, for example, include courses on media and design, business, engineering and the applied sciences.
Research Possible Career Paths with Them
Some teens know what they'd like to do in life and even have dream jobs very early on, whereas others will need a little more help figuring things out. If no particular careers have jumped out at your teen so far, they may find it inspiring to read up on possible options. Taking career diagnostic quizzes made by reputable organisations, for instance, may give them an idea of what occupations might suit them in the future. Once they have some solid options in mind, they can begin figuring out how to get there, such as by looking up apprenticeships and entry requirements for jobs they want.
The wealth of careers-related information available online can be overwhelming, so you'll definitely want to help your teen sort through it all. Help your teen identify a few reliable resources that they can go back to for sound advice, career suggestions and inspiration. The more high-quality, trustworthy information on potential career paths your teenager has, the more confident they'll feel about making big decisions later on.
Connect Them with Experts
It may help your teenager to meet and talk with people who work in the fields they're interested in entering someday. If anyone in your immediate social circles is involved in your child's desired line of work, such as a neighbour, an extended family member or a family friend, suggest that your child chat with them about career-related matters. You may also want to encourage them to approach the careers advisor or guidance counselor at their school, in case these people know of any relevant professionals your child can connect with.
Have Open Discussions about the Future
Parents will, of course, have their own ideas about what their children should do in the future, and these are often born of a genuine desire to see their kids reach their highest potential and live comfortably long-term. However, it's also important for any parent to bear in mind that the paths they imagine for their children may not necessarily be the ones those same children eventually end up wanting to follow.
It's always a good idea to talk openly with your teen about what success and fulfillment mean to them and what would make them happiest. Be open to possibilities that differ from what you wish for them, and emphasise that they should make major life decisions based on their own values and goals instead of trying to comply with others' expectations. Do also underscore that career planning is a continuous, lifelong process rather than a one-time choice that can make or break their lives going forward.
---
Your teen may find the idea of preparing for a future career daunting, but you can help them by reminding them that there's plenty to be excited about as well. With your support behind them and some helpful resources in their pocket, they'll be well-equipped to figure out their professional aspirations.

Our aim is to help our children discover their talents, realise their full potential, and develop a passion for life-long learning.