Dear Dad, You Make a Difference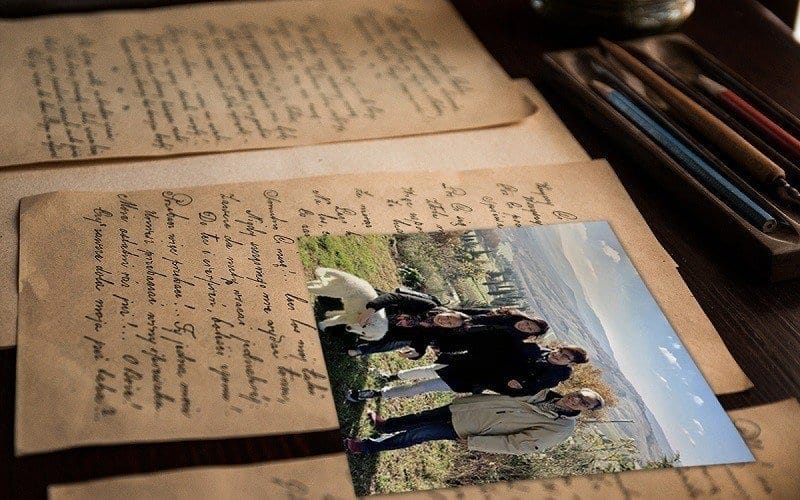 Jason Wong, board chairman of Focus on the Family Singapore writes a heartfelt letter to dads this Father's Day. Here it goes:
Dear dads,
Father's day is coming around again. It may be a day some of us look forward to, and to others, may be a day we wish to ignore.
After working in the prisons for 17 years, then with abused or at-risk children and youth for 6 years, I recall spending countless hours with many fathers who harbour such deep regrets about not investing time and effort in their children during their childhood — sometimes leaving scars that are still raw and painful — and also journeyed with numerous young people who continue to suffer from the lack of a father's love and presence in their formative years.
All these experiences have influenced the way I parent my children, and I felt I should pen down what I've learnt. Hopefully you will find some time to reflect on your fathering journey.
My passion and burden is to help fathers become better fathers, after seeing first-hand how important fathers are to children. Even if you are not a father, I invite you to consider these points, as I believe there is something for you to discover too.
Invite 360° Feedback
We conduct 360° feedback at work — asking bosses, colleagues and subordinates what they think of us, and this all-round feedback makes us better workers. We should do this at home too.
Through this exercise, I've learnt a lot about how my children see me. There are two key questions I will ask from time to time, "What would you like Daddy to do more of?" and "What would you want Daddy to do less of or stop doing?"
My son's response to the first question was "Play football!" As a result, we endeavoured to play football every evening for a few months. It may be football today, and something else tomorrow. Spend time to check in regularly with your child.
To the latter question, he told me that he wanted me to "Work less on [my] computer." A couple of my past responses hit me in a flashback.
"Can't you see that I'm busy?"
"I need to finish this, if not my boss will scold me!"
I must have given him the impression that bosses are bad and working life is no fun. If my boss had told me time and again, "Don't disturb me, can't you see that I am busy?" or "Can't you see I am talking to someone on the line now?", the clear message to me would be "You are not important. The person I am talking to is more important than you", and "What I am doing now is more important than what you have to say to me". And guess what? I would simply stop going to see my boss after a while. The same is true for our children.
I've since learned my lesson and will always be available for my children whenever they need to see or speak with me.
Be a Role Model
Parents often ask me how to teach values to their children. I tell them they're imparting values all the time. Our children are always watching us, and in the process, they learn good and bad values directly. Decide what you want your children to learn from you, then live your life accordingly. Yes, the best way to teach values is to live the values that you want to teach. Children see, children do.
Children also need heroes. If they can't find them at home, they will seek their replacement heroes elsewhere. To me, character development and values are more important than academic achievements. Smart people, even scholars, can end up in prison too — I have seen a number of them.
The best way to teach values is to live the values that you want to teach.
Recognise Time as a Currency
The currency of the economy is money. We need money to invest in and to grow the economy.
The currency of relationships is time. We must set aside time to invest in and to strengthen relationships.
Sarah, my older child, is 22 this year. For Father's Day in 2013, Sarah wrote a card to me:
"I really am an expensive kid, maybe not in terms of money, but in terms of A LOT OF TIME – but you've always been there.
You were there when I needed a friend to share things with and whine to after floorball trainings, a shoulder to cry on after really hard days, a chauffeur to keep my rides entertaining, a food delivery man to keep my tummy happy, a clown to cheer me up, a preacher to remind me to stay close to God always, and Daddy to be my pillar of strength.
Thanks for always being at my beck and call, I know I owe you a lot. Promise I'll get that automatic wheelchair for you if you ever need one or get too lazy to walk."
This card means a lot to me, because it reflects the "returns" on my investment in our relationship.
Sorry is the Hardest Word
Not surprisingly, it can be the only word that will help in some situations. In fact, other than investing time in a relationship, the 4 phrases that will help build strong relationships are "I'm sorry", "Please forgive me", "I love you", "Thank you".
If you have hurt your child emotionally, "I love you" will not heal the wound. Only "I'm sorry" and "Please forgive me" will do that.
Saying "I love you" will not heal an emotional wound. Only "I'm sorry" and "Please forgive me" will do that.
Be Good 'Fathers' to Others Too
I have benefited greatly from older and wiser men who have invested in my life.
Over the years, I've had father figures at the workplace and in church who taught, guided and encouraged me, like a nurturing father would.
They let me fail and learn from my mistakes, then lifted me up, and told me, "It's ok, try again". They challenged me to go beyond my comfort zones and believed in me, even when I doubted myself. They sought my best interests, instead of using me to serve their personal agenda.
This has inspired me to do the same for others, and I am currently mentoring a few young men. May what I achieve propel them to even greater heights.
Dads, I hope this letter makes you pause and think about your parenting journey so far and the kind of father you want to be. Not all of us are privileged to have involved fathers during our growing up years, but we can definitely choose to give our children a different memory of their father.
Undeniably, you make a difference in the lives of your children, and will leave an imprint on their lives that will carry through the generations to come. What will your fathering legacy be?
My best wishes for you and your family,
Jason
---
© 2017 Focus on the Family Singapore. All rights reserved.
Last Updated on August 12, 2020

Our aim is to help our children discover their talents, realise their full potential, and develop a passion for life-long learning.