The Good Dad: Becoming the Father You Were Meant to Be [Book Review]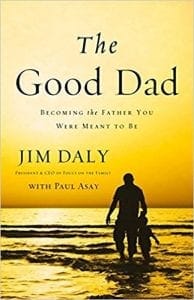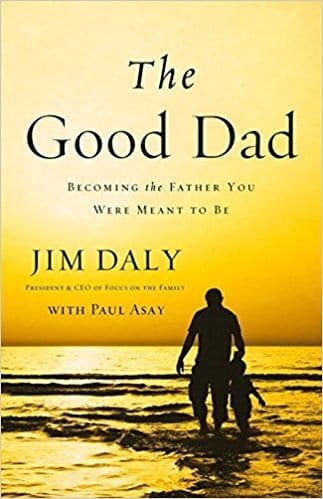 As someone who grew up under similar circumstances (i.e. without a dad), I can totally relate to what Jim Daly, President and CEO of Focus on the Family, wrote in his book. The religious overtones may turn you off, but don't let it.
Some people may also find it ironic that a guy who has had a dysfunctional childhood would go on to become president of Focus on the Family. Like Steve Jobs, Daly didn't simply connect the dots when he joined the organisation. Instead, his turbulent childhood convinced him the critical importance of fathers, if only they'd shown up.
However, the role of fathers has changed significantly since the days when it was enough for them to "stand by the window with gun in hand".
Now, dads may find themselves having to ask their spouses "whether the kids can have a sundae tonight". In fact, things have changed so much that many men don't even know the job requirements.
One of the traditional duties of a father that hasn't changed too much is that of primary disciplinarian. The old cliche – "just wait till your father gets home" – remains true in many families. Here, Daly cites the four distinct types of parenting styles, outlined by psychologist Diana Baumrind, to argue the point that disciplinary methods need to be supportive, rather than punitive.
And Daly offers some suggestions on how to do this, such as cutting down on the rules. If we have rules that won't help our children learn and grow, we have to ask ourselves: Is that particular rule even necessary? He wrote: "The more rules they [children] have to follow, the more opportunities they have to break one. And every broken rule can open the door for the child to feel like a failure, to hear how he or she doesn't measure up."
It is much easier to become a father than to be one.
Later in the book, Daly gives his take on punishment: "We don't punish to be mean or because we feel angry or vengeful. We punish because we love our kids. We want what's best for them, and we know that a little pain now can ward off a whole lot more down the road."
The author also emphasised that parents need to guide their children with their own behaviour because "our kids learn how to smile and laugh and talk simply by watching and listening to us, and they figure out quickly that screaming is a great way to get some attention."
In order for our guidance to be effective, the author says dads need to get on the same page with mom, their child-rearing partner. That's vitally important because our perception of reality is sometimes influenced by our perspective.
At the end of each chapter, there are several thought-provoking questions to think about. These are useful for self-reflection and for charting the direction you would like to take in your fathering role.

Proud father of two lovely kids, who at times pushed me to seriously consider editing out the word "lovely" from this sentence. (I am not alone in this.)