Western International School of Shanghai (WISS)

At the Western International School of Shanghai (WISS), we offer a globalised international education to students ages 2.5 to 17+. Throughout these age groups, our academics place a strong focus on student-centered learning. We combine academic rigour with a focus on creative arts through our visual arts, music, and performing arts programs.
IB World School
Educating young people from across the globe in a caring and inspirational environment since 2006, WISS strives to send compassionate, brave, ethically-minded global citizens into the world. As an IB World School, WISS is uniquely placed to promote new perspectives and broaden the minds of the children in our care; deepening their sense of understanding and wonder.
Our community represents over 50 different nationalities, offering a truly international learning environment, while still fostering an appreciation and respect for our host country through our well-developed Mandarin language and literature classes and the relationships we've built by being actively engaged in our local community.
You can also Experience WISS in 360°
Extra-curricular Activities
The Western International School of Shanghai (WISS) offers a vibrant array of extra-curricular activities and is home to world-class academies, such as the ISTA Performing Arts Academy and the Stoke City FC Football Academy as well as offering unique opportunities to develop leadership such as GAIL, the Duke of Edinburgh's International Award and MUN. EY and Primary students enjoy one afternoon of activities per week. There are also many after-school activities offered daily and on weekends.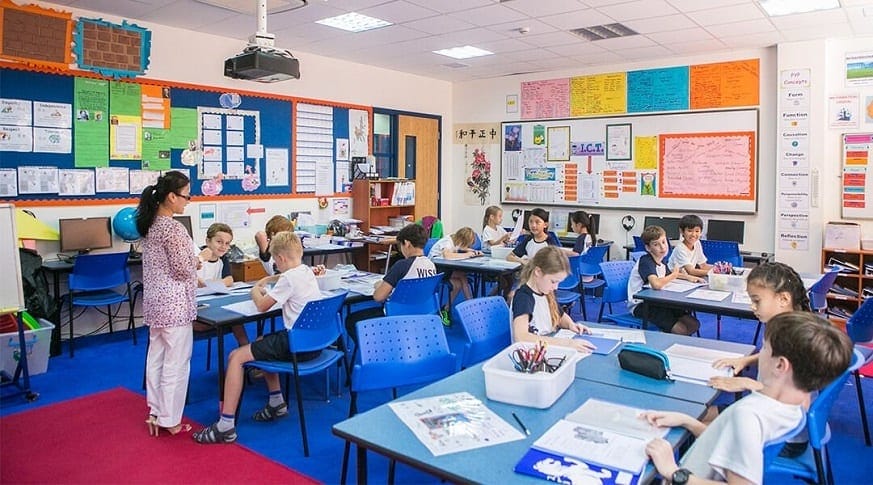 Programmes Offered
We are the first and only full continuum IB World School in Mainland China offering the four programmes of the International Baccalaureate (IB): the Primary Years Programme (IBPYP), the Middle Years Programme (IBMYP), the Diploma Programme (IBDP) and the Career-related Programme (IBCP).
Admissions Process
Admissions is open to all foreign passport holders with no preference given to any one nationality. Preference will be given to families with siblings already attending WISS.
Admissions will be granted according to enrollment limits which ensure that standards of excellence are maintained.
During the admissions process, we will always take into account the country of origin, the educational system from which the student comes, and the student's past performance in that system.
Admissions Advice
WISS has elevator access, wheelchair accessibility, learning support teachers, and counsellors. But we do not have the facilities or faculty required to educate children with severe learning or physical challenges such as emotional/behavioural disorders, autism, intellectual disabilities, communicative disorders/aphasia, and severe physical disability making normal class work too great a challenge. WISS has a dynamic teaching environment where all staff members are trained in our IB programmes. For this reason, we are unable to admit students who need another adult/care-provider in the room for extended periods of time.
Families whose children require additional support are asked for full disclosure and to submit all relevant educational or medical evaluations, IEPs, or other reports about learning needs.
Fees
Once your application is complete, you will be requested to pay a non-refundable RMB2,500 Application Fee in order for your application to be processed.
Apply online: https://wiss.openapply.cn/parents/sign_up


Western International School of Shanghai
555 Lian Min Road, Xujing Town, Qing Pu District, Shanghai, PRC, 201702
Email: [email protected]
Tel: +86 21 6976 6388
Web: www.wiss.cn
Facebook: WesternInternationalSchoolofShanghai
Twitter: @WISSshanghai
LinkedIn: the-western-international-school-of-shanghai
YouTube: WISS
---
Want to be listed on our website? Head over to this page to submit your info online!