An overview of international schools
Last Updated on 7 March 2023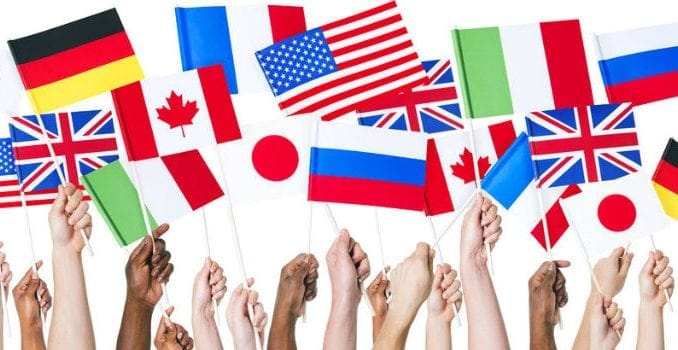 The growing number of international schools around the world is allowing parents to choose an alternative kind of education for their children where a real world of international opportunity and cultural diversity is experienced.
To ensure high quality and standards, international schools promote intellectual, aesthetic, social and physical development of students. Many of the international schools employ highly qualified and experienced teachers from all over the world.
Another important factor that makes studying in international schools an attractive option is that these schools use renowned international curriculums, including the British, American, Australian, Canadian and International Baccalaureate (IB) programmes.
These programmes prepare students for examinations such as International General Certificate of Secondary Education (IGCSE), "O" Level and "A" Level, Scholastic Aptitude Test (SAT), Australian High School Certificate and International Baccalaureate (IB).
Many of these schools are accredited by international bodies such as the Council of International Schools (CIS), Western Association of Schools and Colleges (WASC) and the New England Association of Schools and Colleges (NEASC).
Curriculum of international schools
The main international school curriculums with English as the medium of instruction are:
British Curriculum
American Curriculum
Australian Curriculum
International Baccalaureate (IB)
British Curriculum
This caters for both British and international students from Foundation 2 (Reception) to Year 11 and leads up to British-based examinations (GCSE/IGCSE). It covers the age range of three to 16 years old. Traditionally, this is then followed by the study of the General Certificate of Education (GCE) AS and "A" Levels in the sixth form (sometimes referred to as Key Stage 5), which is Years 12 and 13.
American Curriculum
The American education system differs from the British Curriculum where the grading is concerned. Programmes offered range from pre-school to high school education (post-secondary).
Australian Curriculum
Australian primary and secondary curriculums offer study places to Australian expatriates as well as international students. Students are prepared to sit for two public examinations, at Year 10 and Year 12. Upon passing the public examinations, they will be awarded with the School Certificate (SC) at Year 10 and the Higher School Certificate (HSC) at Year 12 matriculation.
International Baccalaureate (IB)
The International Baccalaureate Diploma Programme by the International Baccalaureate Organization (IBO) of Geneva, Switzerland, is an academically and personally challenging two-year pre-university course. Students who take up the IB Diploma embark on this programme in their Grades 11 and 12. It is designed to provide students with the intellectual, social and critical perspectives necessary for the adult world that lies ahead. With this qualification, students become well equipped with the skills and knowledge essential for successful university study. This high quality educational programme is designed and monitored by educationists with the aim of encouraging international awareness and appreciation of world cultures.
Check out our directory of international schools!

Community Ambassador; as someone who was raised in a rather privileged family, I hope to address the inequity in educational outcomes based on the circumstance of birth. Bounced around between Australia and Singapore a fair bit.