Integrated International School
Founded by Dr. Vanessa von Auer, one of Asia's leading child experts, Integrated International School (IIS) is built on the principle that every child is capable of success that goes beyond one definition. We believe that success spans a wide spectrum of possibilities. We know that no two students are the same, and that no individual child has the same response to learning in every situation.
Our ultimate goal is for all our students to achieve their own highest level of success, whatever their learning style, by working with teachers who will adapt lesson plans to each individual student's strengths or preferred intelligence. Helping your child create their own path to success is what we work towards every single day. We believe that every child deserves a great quality education and the opportunity to be a successful human being. From this belief stems our motto that every child can be successful with the right teaching approach, which may consist of more than just one approach.
Two Educational Approaches
One of the most powerful influences on a child's life is their schooling years. In Singapore, a lot of emphasis is placed on academic excellence in schools, resulting in an environment in which not every child thrives equally.
At IIS, we firmly believe that the traditional 'one size fits all' approach to learning does not suit every child. That is why we offer two teaching approaches, catering to both mainstream students, who benefit from the diverse educational experience and supportive environment here; and mainstream students with individualised needs, who benefit from the additional resources and support available offered in-house. With both approaches running side by side, each student receives the differentiated learning experience they deserve, as well as developing perspective-taking and a greater understanding of their fellow students.
To date, we are one of only two international schools in Singapore catering to both mainstream students as well as students who need a more supportive approach. Our nurturing and developmental way of teaching ensures that all our students are able to excel in their own ways, achieving academic as well as emotional-social excellence.
Redefining Success
According to Howard Gardner, PhD, Professor of Education at Harvard University, the theory of "Multiple Intelligences" goes beyond basic ways of learning. In fact, since his original descriptions of the six different types of intelligences, it is widely understood that at least nine intelligences represent children's learning aptitudes. As such, our curriculum caters to all types of learners/intelligences (verbal-linguistic, logical-mathematical, spatial-visual, bodily-kinesthetic, musical, interpersonal, intrapersonal, naturalist, existential) by offering intimate classrooms, along with enviable teacher-to-student ratios and customised lessons to foster individual as well as collective strengths, creating an integrated atmosphere.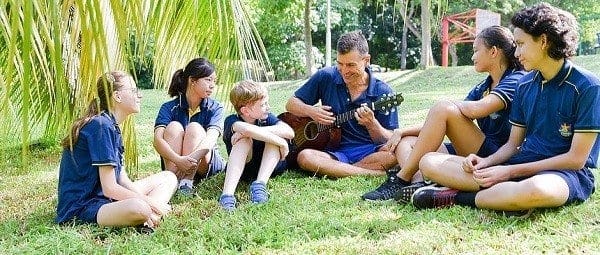 Facilities
IIS is not backed by any educational chain or corporation. It was founded based on the love for educating children of all backgrounds and has grown organically since its inception in 2009. Although IIS does not possess the vast land that other big international schools may offer, our facilities are purpose-built, keeping in mind that children respond best to a nurturing, warm, creative and safe environment. Besides our warm interior, we also make use of our surrounding community facilities, ensuring that our students become confident and well integrated members of our immediate community.
Fees
Visit this page to find out more about school fees and other miscellaneous fees.
A non-refundable Maintenance Fee of S$1,000 per year (excl. GST) is also charged to all students as a contribution towards IIS' ongoing building and maintenance costs.
If school fees are paid for by a parent's/guardian's company on behalf of the student, a company representative is required to complete a Letter of Guarantee (which can be downloaded here) and submitted together with the IIS application packet.
Application Process
We welcome new applications throughout the academic year. To apply, please submit the following:
Completed and signed Application for Admission forms
A non-refundable application fee of S$2,600 for each child. Singapore dollar cheques should be "crossed" and made payable to the 'Integrated International School Pte. Ltd.'
Photocopy of birth certificate of student, photocopy of photo identification in student passport and 2 passport-size photographs
Photocopy of mother & father's passports
Photocopy of parent's work permit
Photocopy of parents' and student's' Dependant Passes/Permanent Residency, etc.
Official transcripts or report cards for the previous two years (translated into English where necessary)
Educational/Psychological assessment or specialist reports (where applicable)
Once these documents have been submitted and the Application Fee has been received, the Admissions Office will review the application file. You will then be notified whether your child has met the criteria for admission and contacted for a family interview if necessary. The family interview requires both parents and the prospective student to be present.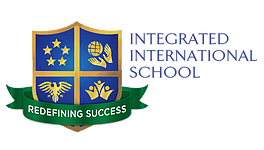 Integrated International School
41 Sunset Way
#01-01 Clementi Arcade
Singapore 597071
Tel: +65 6466 4475
Email: [email protected]
Website: www.iis.edu.sg
Facebook: IntegratedInternationalSchool
Twitter: @IIS_Singapore
To book a tour, click here.
---
Want to be listed on our website? Head over to this page to submit your info online!