Sejong Korean Language School

Established by a native Korean teacher who has lived in Singapore for many years, Sejong Korean Language School works with and holds recruitment drives with the top 20 universities in South Korea to recruit the best of their graduates to be trained in Singapore under our in-house training programme. We train all specially selected teachers from scratch. We do not simply hand teachers a Korean textbook and tell them what to cover in each lesson. Our teachers speak excellent English, one of the largely forgotten but an extremely important factor when looking for good Korean language teachers, especially at the Beginners level.
Custom-made Specialist Syllabus
Rigorous Korean Language Syllabus that is closely aligned to TOPIK exam
Covers more than the typical 'Korean for foreigners' textbooks
Extremely well-structured Korean presentation of information for your quick comprehension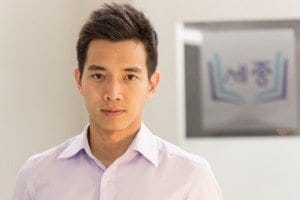 Trademark Teaching Style
Systematic, structured and engaging teaching methods, said by many students to be perfectly suited for Singaporean learners
Able to connect you with Korean culture by referencing local examples and languages
Courses Offered
We offer five types of courses: Regular Course, Express Course, Intensive Course, Private Lessons and Corporate Classes. Regular Courses are once a week classes at Sejong Korean Language School where the official school syllabus is taught according to the official course structure. Students who wish to speed up their learning may choose Express or Intensive Course. These classes teach the official school syllabus within one month or six weeks respectively. Express and Intensive Courses are only offered at the Beginners level and are only available sporadically throughout the year. Private Lessons are one to one (or in some cases for a small group of friends) classes held on weekday afternoons. Private Lessons are especially suitable for students who wish to learn according to their own pace. Corporate Classes are classes booked by companies, schools or organisations for their organisation members.
Course Structure
Our course syllabus is what sets us apart from all other Korean language providers. Systematic, engaging and rigourous, our syllabus is designed to cover both the academic and conversational aspects of Korean language. Our aim is to provide a formal language learning environment for those who are committed to learning the language, while at the same time not lose sight of the main aim of many language learners, that is, to speak the language in a fluent, native manner.
Reading and Writing
Comprehensive coverage of the reading and writing aspects prepares our students for the TOPIK exam. Students learn grammar structures and complete written practices in class, as well as bring home some practice sheets to focus on in between classes.
Conversation
We structure all our Korean language courses to emphasise conversation. Our aim is to hear all our students speaking fluently in Korean by the end of their education with us. Students complete listening exercises in class, and practice with conversation drills every single lesson.
Certifications & Exams
Sejong Korean Language School awards students who have completed courses with at least a 75% attendance rate (both Term 1 and 2 of the said course) with a Certificate of Completion. Because we have established a strong reputation of producing competent learners of Korean language, many of our students were able to use Sejong Korean Language School's certificates to apply for jobs and courses in Korea. Students have entered part-time and full-time tertiary programmes, and have even gotten jobs in organisations like embassies.
However, please note that certain formal institutions will require prospective employees or students to take the international test of Korean language proficiency. This is the TOPIK exam, which is held twice a year (April and October) in Singapore. We prepare our students for the TOPIK exam by covering the syllabus relevant to the exam and helping our students to register online for the external exam.
Testimonials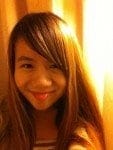 Jacqueline Houng: "It's been a pleasure attending 13 lessons of Basic Korean that I have enrolled! With the help of your patience and guidance, I am able to speak conversable Korean and I am more than keen to pursue the language as far as I can go. I hope that i will be able to speak Korean effectively one day, and hopefully practice it in Korea!"
Toh Min Min: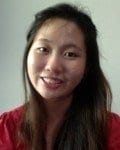 "Seong Hoon is a respectable and dedicated teacher. He is very patient and has a strong passion in teaching. Knowing how to enhance learning by engaging students with his teaching style, he never fails to make our lessons as interesting as possible. I have definitely learnt a lot from him and at the same time, enjoying myself in class."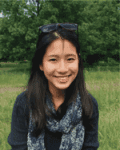 Carrie Lee: "A sincere tutor who always went out of his way to do extra for his students. As a student under him, I must say I was rather lucky to get a good tutor since some tutors would just teach the bare minimum, but this was not the case with his lessons. During lessons, he would be very thorough with his explanations, ensuring that everyone was following and understanding him. Also, he would adjust the speed of teaching according to the capabilities of the class; which was beneficial to us students because it was at a comfortable learning speed. I learned a lot from his lessons, and it definitely helped to prepare me for my own internship at Seoul."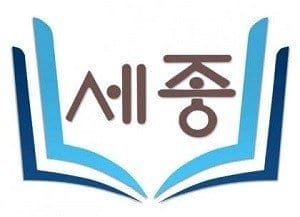 Sejong Korean Language School
#10-25 International Plaza
10 Anson Road
Singapore 079903
Tel: (+65) 8688 8803
Email: [email protected]
Website: www.sejong.com.sg
Facebook: sejongkls
---
Want to be listed on our website? Head over to this page to submit your info online!