KRTC Kent Ridge Education
Last Updated on 23 April 2023
Started in 1988, KRTC Kent Ridge Education is now a leading education chain in Singapore with more than 100,000 students. We provide a wide range of academic and enrichment programmes for various groups ranging from 1½ to 18 years old.
Today, KRTC Kent Ridge Education has almost 30 centres island-wide in Singapore, all conveniently located near MRT/bus interchanges. Armed with strong success, we are ready to venture into other aspects in the educational industry locally and overseas.
Professional Tutors
At KRTC, we take pride on our knowledgeable tutors, with extensive prior experience and expertise. We supplement what is on offer through regular schools and seek to elevate the students' confidence and skill levels. Our tutors provide education for primary, secondary school and junior college students in English, elementary and upper secondary maths, science subjects such as chemistry, physics, biology and Chinese among others. KRTC's tutors come from various backgrounds and subject specialties – but they have one aspect in common, which is to see your child thrive in academics while acquiring a desire to learn.
Programmes Offered
Primary 1 Preparatory Class (English & Maths)
Gears up students to be prepared for their primary schooling years which follows the M.O.E's guidelines.
Phonics (for 3-18 years old)
When children learn the sounds that letters and groups of letters make, they can decode words they have not encountered before in their reading, which allows children to learn new words independently.
It gives children a foundation for learning new words, which a foundation in phonics can also help children learn parts of words they can remember when they encounter new words they have never seen before, which makes learning to read much easier.
One final benefit of learning phonics is that it ultimately helps children learn to write by using written lessons and activities to help children master both reading and writing skills. Children also tend to develop their spelling skills as they learn which letters or combinations of letters create sounds in words they write.
Abacus & Arithmetic (for 5-12 years old)
Your child will be trained to master the movement of the abacus' beads and eventually learn to understand abstractions by visualizing the beads in their minds. The activities done during the program will train the students to calculate math problems mentally without the use of the abacus instrument.
Arts & Craft (for 5-17 years old)
Chinese (for 5-12 years old)
Taking Chinese language lessons and mastering the language opens doors to nearly one-fifth of the world's population. Right now in the world, Chinese is language and cultural force for the 21st century. So it follows that learning Chinese just makes sense because it will change your life.
Speech & Drama (for 3-6 years old)
Baking & Cooking (for 5-18 years old; parents and children bonding sessions available)
With kids, things can get a little messy, but persevere and the mess gets less as they have the opportunity to develop their skills.
Music & Singing (for 7-18 years old)
Financial Literacy (for 5-9 years old)
Through fun & games, we impart 5 core values (Spend, Save, Earn, Share & Grow) to the children through our specially designed crafted activities.
LEGO Robotics (for 5-7 and 8-12 years old)
Math and science will become real and relevant to children, as they investigate, experiment and learn how to build and programme simple LEGO models.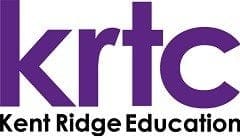 Kent Ridge Education Hub
500 Toa Payoh Lorong 6, #04-43, Singapore 310500
Tel: (65) 6354 1044
Website: krtc.com.sg
Facebook: KRTCKentRidgeEducation
Instagram: kent_ridge_education
Check out our locations!
Want to be listed on our website? Head over to this page to submit your info online!